They just keep on coming today, following footage from Star Trek: Picard season 2 and Star Trek: Discovery season 4, Mike McMahan revealed the first teaser from season 2 of Lower Decks.
First Contact Day is proving to be the gift that keeps on giving! Following new trailers for Picard and Discovery, we now have a new trailer for season 2 of Star Trek: Lower Decks. The show picks up straight after season 1 and finds Bomlier living his best life on the bridge of the USS Titan under the command of the returning Jonathan Frakes as Captain Riker.
Air Date and Season Three confirmation
It's also been confirmed that not only will Lower Decks season 2 return on August 12th, 2021 but that it has also been renewed for a third season of ten episodes thanks to confirmation via Deadline.
From the trailer: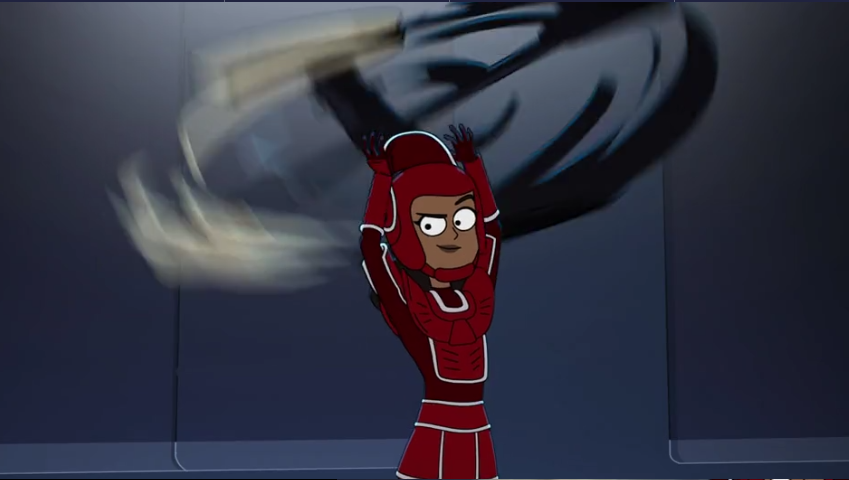 We will see the return of Anbo-jyutsu first seen in the Star Trek: The Next Generation episode 'The Icarus Factor'
MUGATO!!
Developed by Emmy Award winner Mike McMahan (Rick and Morty, Solar Opposites), Star Trek: Lower Decks focuses on the support crew serving on one of Starfleet's least important ships, the U.S.S. Cerritos, in 2380. Ensigns Mariner, Boimler, Rutherford and Tendi have to keep up with their duties and their social lives, often while the ship is being rocked by a multitude of sci-fi anomalies. The Starfleet crew residing in the "lower decks" of the U.S.S. Cerritos, includes Ensign Beckett Mariner, voiced by Tawny Newsome, Ensign Brad Boimler, voiced by Jack Quaid, Ensign Tendi, voiced by Noël Wells and Ensign Rutherford, voiced by Eugene Cordero. The Starfleet characters that comprise the ship's bridge crew include Captain Carol Freeman, voiced by Dawnn Lewis, Commander Jack Ransom, voiced by Jerry O'Connell and Doctor T'Ana, voiced by Gillian Vigman.
The series is produced by CBS' Eye Animation Productions, CBS Studios' new animation arm; Secret Hideout; and Roddenberry Entertainment. Secret Hideout's Alex Kurtzman and Heather Kadin, Roddenberry Entertainment's Rod Roddenberry and Trevor Roth, and Katie Krentz (219 Productions) serve as executive producers alongside creator and showrunner Mike
McMahan. Aaron Baiers (Secret Hideout), who brought McMahan to the project, serves as a co-executive producer. Titmouse ("Big Mouth"), the Emmy Award-winning independent animation production company, serves as the animation studio for the series.
Star Trek: Lower Decks streams exclusively on Paramount+ in the U.S. and is distributed concurrently by ViacomCBS Global Distribution Group on Amazon Prime Video in Australia, New Zealand, Europe, Japan, India and more and in Canada, airs on Bell Media's CTV Sci-Fi Channel and streams on Crave
Also, from Trek Central:
---
Don't forget, you can also get involved via our social media platforms:
▶ Facebook – https://www.facebook.com/TrekCentral
▶ Instagram – https://instagram.com/TrekCentral
▶ Twitter – https://twitter.com/TheTrekCentral
▶ YouTube – https://youtube.com/TheTrekCentral
▶ Discord – https://discord.gg/f62Gbcu