Thanks to First Contact Day we finally have more details and our official first reveal at the return of Janeway in Star Trek: Prodigy.
A whole host of new details were revealed for Star Trek: Prodigy during the final panel of First Contact Day which saw Series Executive Producers Kevin and Dan Hageman alongside Kate Mulgrew dish out the information we had been waiting so long for.
First of all, we now know when the series takes place and that the rumours circulating the web regarding the manner of Janeways return are indeed true. The series will take place in 2383 and will be set in the Delta Quadrant, taking place after Star Trek: Voyager and Star Trek: Nemesis. Janeway herself will be a holographic character and classed as an 'Emergency Training Program' which makes a lot of sense now considering her character was described as a mentor to this motley band of rogue alien youths.
We also have the first images of Janeway's character design, complete with holographic coffee mug in hand. Check them out below: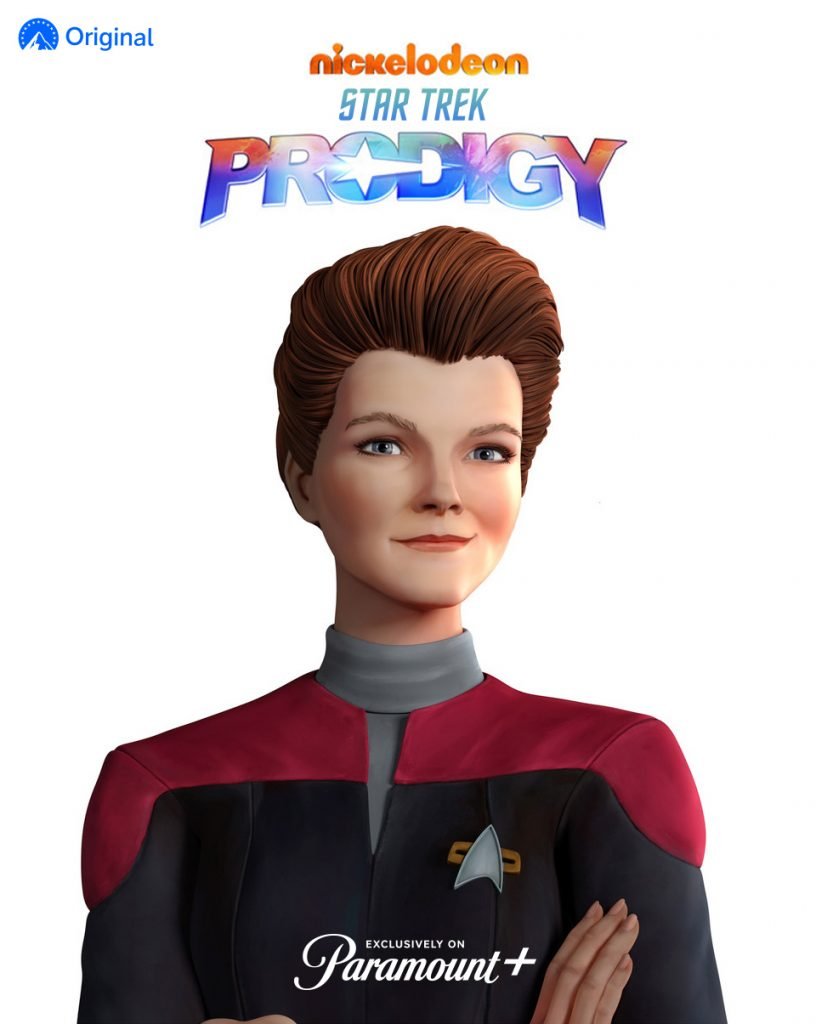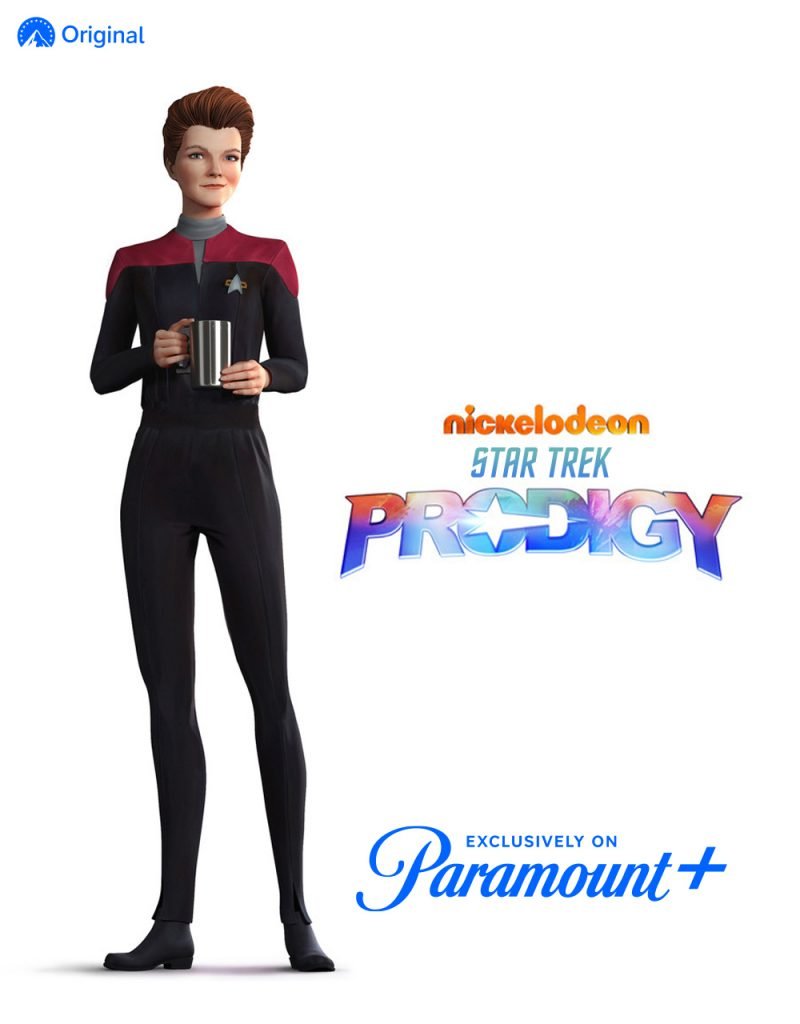 Finally, we have a new sysnopsis that accompanies the series.
Star Trek: Prodigy will follow a motley crew of young aliens who must figure out how to work together while navigating a greater galaxy, in search for a better future. These six young outcasts know nothing about the ship they have commandeered – a first in the history of the Star Trek Franchise – but over the course of their adventures together, they will each be introduced to Starfleet and the ideals it represents.
No details as of yet of an exact air date but it looks good that this is the 3rd Star Trek show that is being teased for a release this year, with Lower Decks season 2 premiere is on August 12th and Discovery season 4 is teased for the back end of 2021.
What do you think of the Janeway animated character design and the latest news on her character? Get involved via our social media!
Also, from Trek Central:
---
Don't forget, you can also get involved via our social media platforms:
▶ Facebook – https://www.facebook.com/TrekCentral
▶ Instagram – https://instagram.com/TrekCentral
▶ Twitter – https://twitter.com/TheTrekCentral
▶ YouTube – https://youtube.com/TheTrekCentral
▶ Discord – https://discord.gg/f62Gbcu