The USS Titan is one of Star Trek fans' favourite starships. However, it's technically not been seen on live-action shows or movies. Thankfully, Star Trek: Lower Decks brought the ship commanded by Captain Riker to life. Is Riker's USS Titan Appearing In Star Trek: Picard Season 3? Information seems to suggest this might be the case!
Jonathan Frakes's newly promoted Captain William T. Riker departed to take command of the USS Titan in Star Trek: Nemesis. The final TNG film saw the long-standing First Officer of Jean-Luc Picard (Sir Patrick Stewart) leave the enterprise to take his own command. With Season 3 of Star Trek: Picard looking even more exciting, we might have a new hint of what sort of Starship to expect.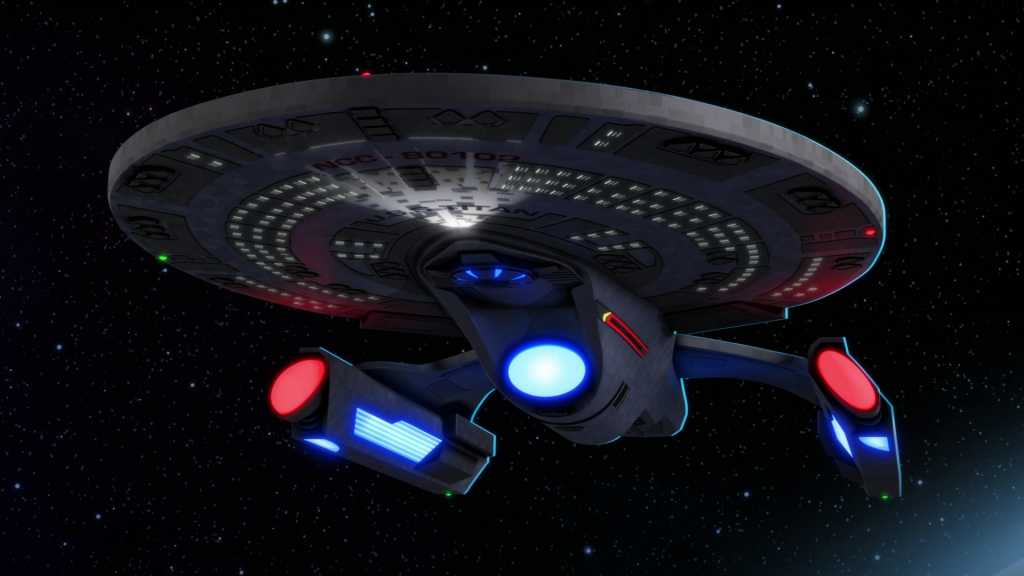 Frakes Teases The Titan?
Star Trek: Lower Decks is the latest format to bring the USS Titan to life. During the season one finale, the Luna-class starship warped in to save our hero ship, the USS Cerritos. However, Captain Riker would return with the Titan in Season 2, with a shared episode. "Kayshon, His Eyes Open", saw a focus on the Titan and Riker's crew.
Star Trek's biggest leaker, Jonathan Frakes, took part in an audio commentary of the episode. This was for the Lower Decks season 2 DVD/Blu-Ray, which saw him join Showrunner Mike McMahan and Jack Quaid (Brad Boimler). During the commentary for the episode, while speaking about the Titan, Frakes offered a cryptic tease.
"The titan is….. (bleeped out)"

Jonathan Frakes – Star Trek: Lower Decks Season 2 DVD Commentary
While what Frakes said is bleeped out, the comment got reactions from both Quaid and McMahan. Frakes event continued by saying, "I didn't say that". Additionally also joked that his leaking stuff in the past got him in big trouble with the "upstairs at Paramount". This is when Frakes leaked that Star Trek: Discovery would visit the Mirror Universe in Season One. Thanks, Jonathan!
Mike McMahan built onto Frake's DVD comment by confirming he revealed something about "another" Star Trek show in a DVD commentary for another show. So has Jonathan Frakes just confirmed that Riker's USS Titan is Appearing In Star Trek: Picard Season 3?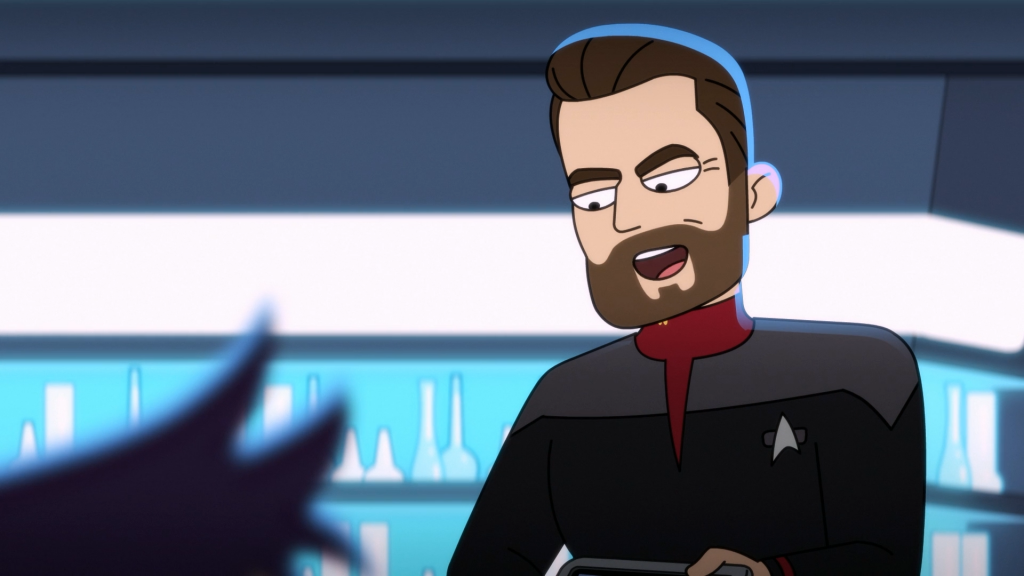 Star Trek: Picard's Season 3 Ship Is The TITAN?
While many originally thought the USS Stargazer, the new one, would take the stage for Picard Season 3, that is not the case. Picard Showrunner Terry Matalas is rivalling Jonathan Frakes for leaking content. While we're only joking, Matalas has confirmed a few details about Picard Season 3 via his personal Twitter account. Such as, the bridge for the USS Stargazer is being reused.
The USS Titan was notably absent from Star Trek: Picard Season One. Especially when Acting Captain Riker arrived to save Jean-Luc Picard while commanding the Inquiry-class USS Zheng-He. However, Season 2 did include Luna-class starships in the background. If you watch closely, you can spot a few with the USS Stargazer. Perhaps hinting at the future?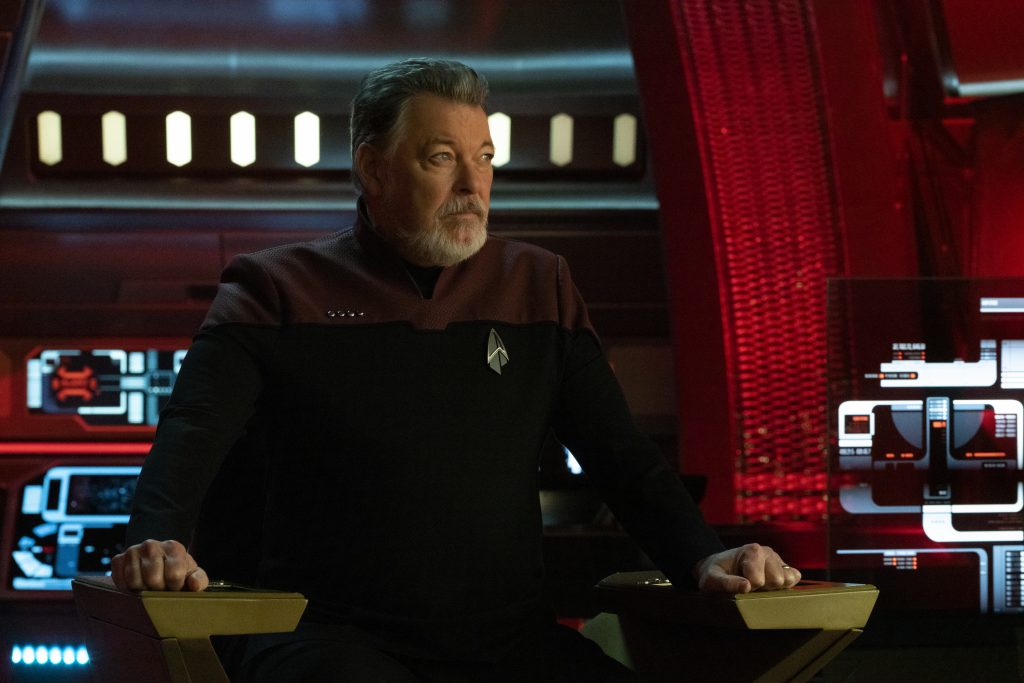 WARNING SPOILER CONTENT ?
The following elements of this article report on supposed leaks of Star Trek: Picard Season 3. As such, you are advised NOT to proceed with reading unless you like reading about spoilers for upcoming media. Many fans enjoy spoilers, while many do not. Think wisely.
The following details are unconfirmed at the time of writing. Take them with a grain of salt.
SPOILER WARNING – Star Trek: Picard Season 3 ?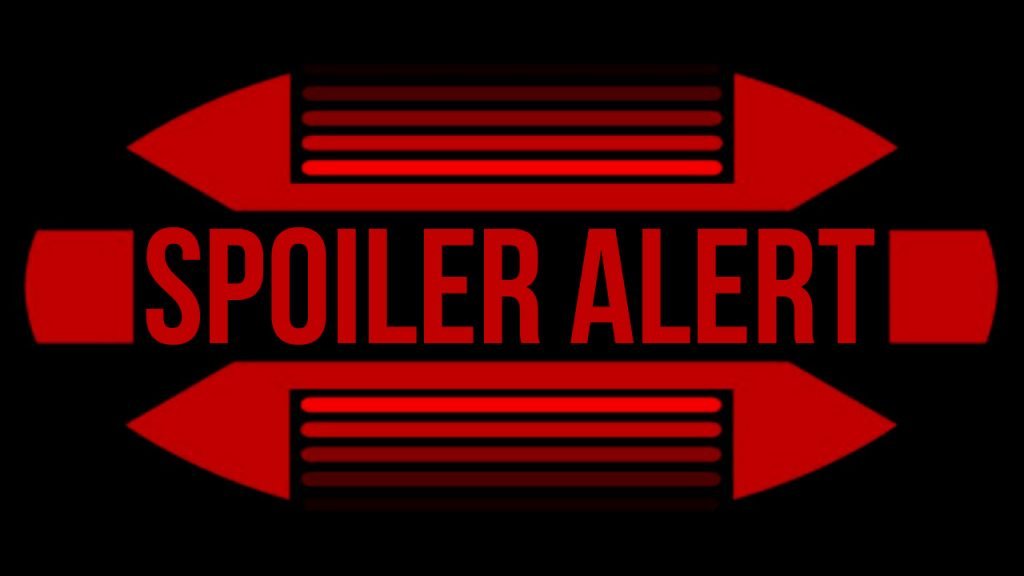 Riker's USS Titan Appearing In Star Trek: Picard Season 3?
Early versions of Star Trek: Picard Season 3 have made their way into individuals' hands. However, that means certain elements are being spoken about here and there. Former Star Trek consultant Robert Myer Burnett is one of these individuals speaking online about what he has seen. Burnett mentioned comments regarding the USS Titan during a live stream, which TrekBBS forum members picked up.
According to Burnett, Riker's USS Titan is currently being refitted in Star Trek: Picard Season 3. Additionally, the ship appears in Earth Spacedock, which is apparently a starship museum. Terry Matalas has confirmed Spacedock as being in Season 3 of Picard. So perhaps this rumour holds true to the Titan being found there?
We've already seen teases of 24th-century Starfleet consoles and displays. Perhaps this indicates the USS Titan being the main starship for Season 3 of Star Trek: Picard. The ship would be 24th-century tech, most likely. However, we've also seen the Titan's base class ship; the USS Luna might be appearing. See below a picture from Terry Matalas.
Conclusion
The USS Titan is certainly a fan favourite starship. However, does this mean we might be seeing it in Star Trek: Picard Season 3? This could be the case! It's already sounding like the upcoming third season will be a jam-packed send-off for The Next Generation crew. Also, we're getting plenty of epic starship action that many of us crave.
Just recently, Matalas shared a snippet from the soundtrack for season 3. The soundtrack by Stephen Barton and Freddie Wiedmann gives love to the late Jerry Goldsmith. Additionally, something to note is Stephen Barton confirming Robert Myer Burnett's claims that Season 3 is a love letter to Star Trek: The Next Generation. This might confirm the details we've mentioned above in a sense.
Star Trek: Picard Season 3 has wrapped filming and is now in post-production. The upcoming season is expected to premiere on Paramount+ in early 2023.
---
More from Trek Central
? – Ed Speleers To Appear In Star Trek: Picard Season 3!
? – Star Trek Should Take A Gamble And Leave Khan In The Past
? – End Of The Line For Star Trek Starships Eaglemoss?
---
Join the Star Trek conversation via our social media platforms: