Season 2 of Star Trek: Picard Season 2 is right around the corner. The Sir Patrick Stewart-led show is returning for it's long anticipated second season. Old friends return, and new adventures await. Expect ten brand new episodes starting March 3rd, 2022 (March 4th for International viewers). So, how do you watch Star Trek: Picard Season 2 around the world?
Jean-Luc Picard is taking on the past and present! The legendary character is on a bold and exciting journey with his crew that will see him enlist friends both old and new. The mission sees him confront the perils of 21st century Earth. All this in a desperate race against time to save the galaxy's future. Picard will face the ultimate trial from one of his greatest foes, Q.
Paramount+ (USA + Limited Regions)
Star Trek: Picard Season 2 airs on Thursday, March 3 via Paramount+ at 3 AM ET. Additional episodes air weekly on Thursdays as well. Expect Picard to air from March 3rd to May 5th, 2022, right in time for Star Trek: Strange New Worlds.
Paramount is currently offering a deal on subscription sign-ups to celebrate the platform's birthday. Potential viewers can pay either $1 (Essential) for the first 3 months or $2 for Premium. Use code "BIRTHDAY" by 7/3/2022 to claim the offer upon sign-up.
Paramount Plus also features the entire Star Trek Universe currently. Star Trek: Discovery Season 4 is currently airing on the platform as well. Other series, like Star Trek: Strange New Worlds are also set to air via the platform later this year.
CTV Sci-Fi Channel & Crave (Canada)
Viewers located in Canada have two choices on how to beam into the Star Trek Universe. Star Trek: Picard Season 2 will broadcast on the CTV Sci-Fi Channel, as well as stream on Crave as well.
Crave has a 7-Day free trial. Following the trial, Crave plans start at just $9.99 per month. Crave Total is $19.99 per month.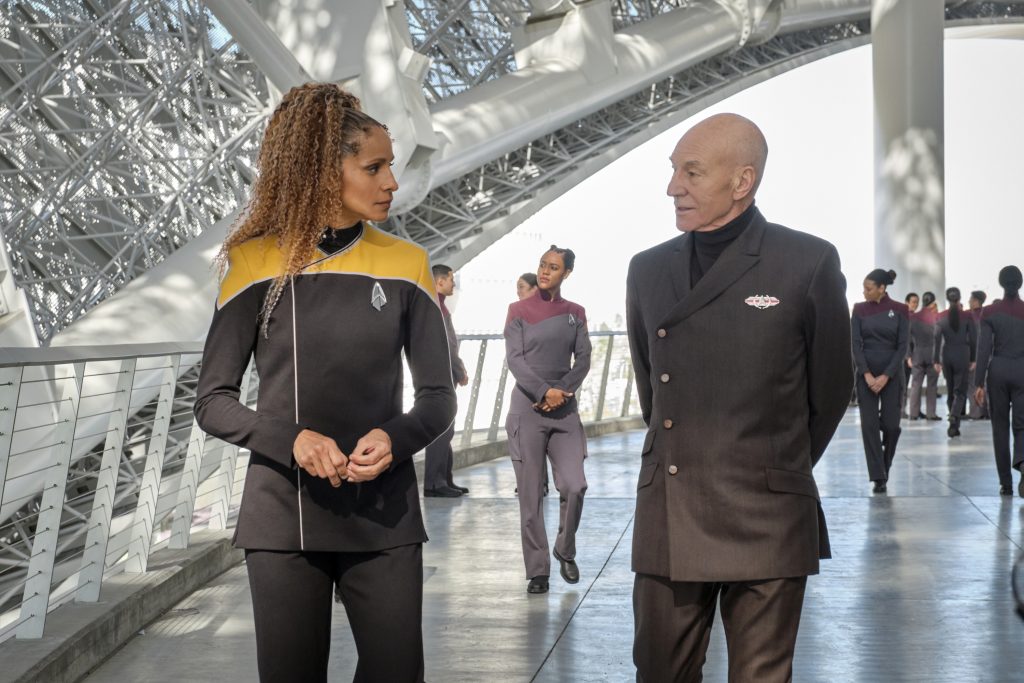 Amazon Prime Video (International)
International viewers are able to watch Star Trek: Picard Season 2 on March 4th via Amazon Prime Video. The Following episodes are always one day after the release on Paramount+ & Crave. The even better news, Paramount Plus is expected to debut in the United Kingdom in Summer 2022. The official date is still pending.
Amazon Prime Video is included with Amazon Prime Membership for £12 a month. If you're just after Prime Video and not the other perks, pick up a membership for £7. A 30-Day free trial is available to those who want to try before they buy.
---
More from Trek Central:
? – Where We Left Off With Star Trek: Picard's La Sirena Crew
? – FIRST IMPRESSIONS – Star Trek: Picard: "No Man's Land"
Join the Star Trek conversation via our social media platforms: