After last week's excitement, it's been a quiet week for Star Trek news. We were hoping for premiere dates for Star Trek: Prodigy out of the Nickelodeon Upfronts, unfortunately there was nothing definitive beyond "summer" and "later this year". It does feel like at least one premiere announcement is imminent give there are 3 shows due to premiere this year, but we'll have to keep waiting!
In the meantime here's this week's round-up of the comings and goings, both on Trek Central and from around the web.
---
Star Trek: Enterprise's 20th Anniversary is coming up, so Trek Central's Captain Jack took a look at a secret Enterprise? Just kidding, it's actually the NX-01 Enterprise Refit that was sadly never seen on-screen on the show. But we took a deep dive into NX-01 Refit-class by Doug Drexler in the video below, enjoy!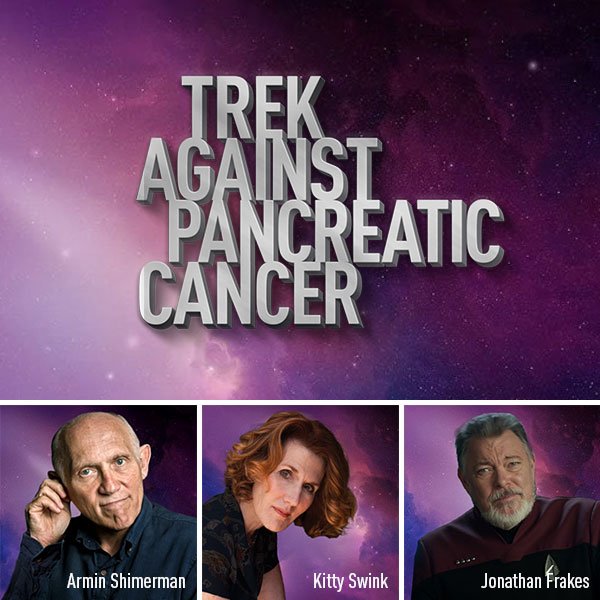 Star Trek stars are joining up to support another great cause, this time in aide of the fight against Pancreatic Cancer. Jonathan Frakes, Armin Shimerman, & Kitty Swink are lending their support to the PurpleStride Los Angeles event, in aide of the Pancreatic Cancer Action Network…READ MORE
Funkos, get'cha Funkos! Yes, more of those little characters are about to hit collection shelves with a new Star Trek TOS series, predominantly mirror universe styled, with the addition of some GORN! action…READ MORE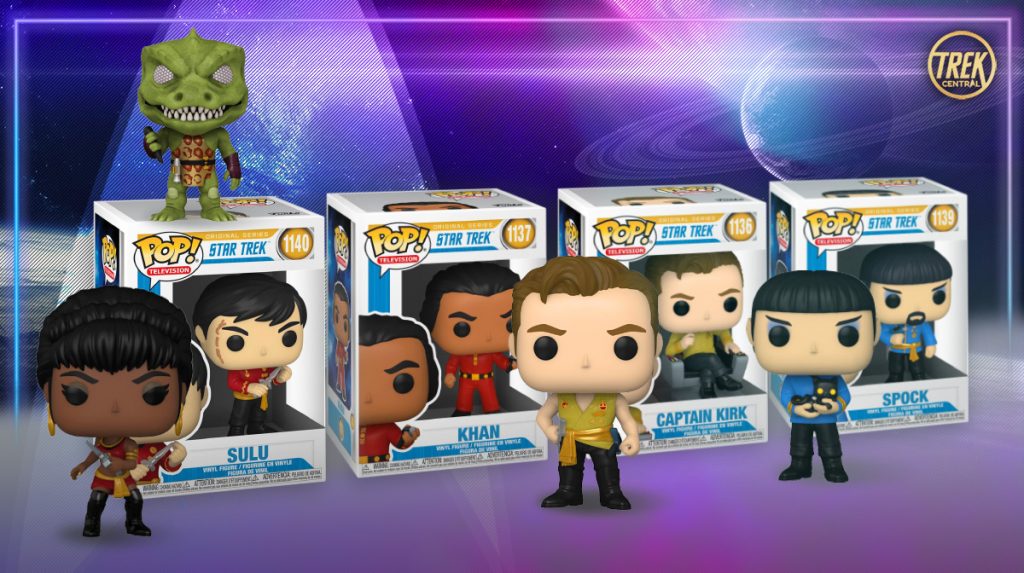 We got the big news late last week that Star Trek: Strange New Worlds was officially in production, and the reveal of 5 new members of the cast, but what we didn't get, was who they were. Trek Central's Dave Milburn dives in to puzzle out who the new crew might be playing…READ MORE
Speaking of Strange New Worlds, after his stint as Captain of the Discovery, Anson Mount went on to film a new indie thriller movie The Virtuoso. Its release has been in limbo thanks to the pandemic, but it looks like the movie will finally be headed into theatres & on-demand very soon…READ MORE
Actor Henry Darrow, who appeared in episodes of Star Trek: The Next Generation, and Voyager (as Chakotay's father), passed away at the age of 87 this week. He's probably best known to many TV viewers as 'Manolito' from the 1960's western tv series 'The High Chaparral'…READ MORE
Author of Hero Collector's 'Star Trek Cocktails – A Stellar Compendium' (check out our review here) book Glenn Dakin shares a bonus cocktail recipe, with a Star Trek: Lower Decks inspired 'Romulan Whiskey'…READ MORE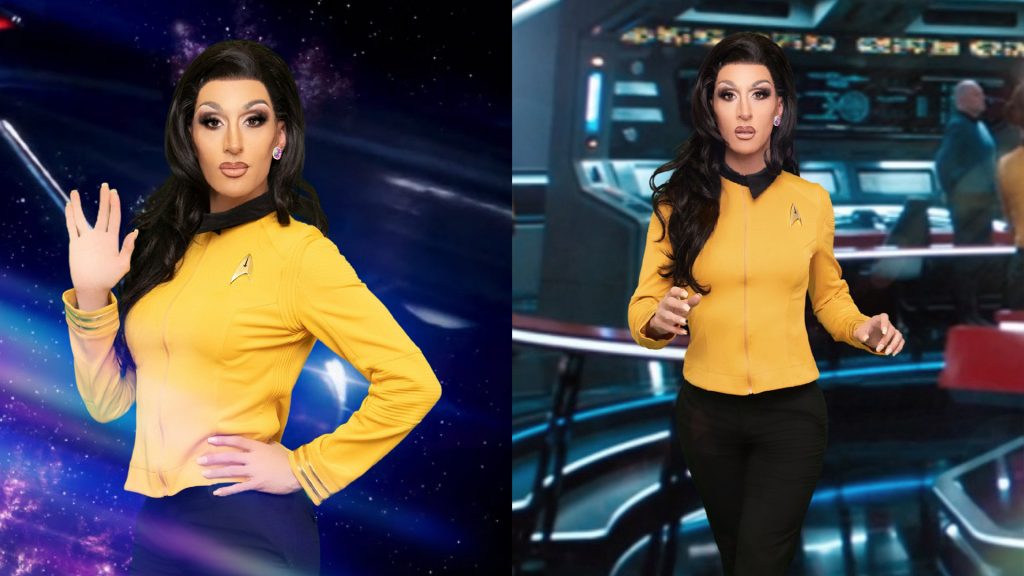 Contestants of RuPaul's Drag Race helped celebrate the launch of Paramount+ by rocking some pop cultures looks, with Jackie Cox flawlessly slipping into character as Star Trek: Strange New Worlds 'Number One'…READ MORE
Paramount+ is the new 'home' of all things Star Trek in Latin America, launching with a spectacular lights show courtesy of some fancy drones. The streaming service is slowly expanding its international availability, so hopefully we'll get news on more roll outs for the UK, Europe & beyond, soon. In the meantime, enjoy the show:
I grew up in Boston. The city gave me education, arts, and above all, spine.
My hometown. LLAP

— Leonard Nimoy (@TheRealNimoy) April 17, 2013
The city of Boston (USA) – birth place of the legendary Leonard Nimoy – will be paying tribute to the late actor on what would have been his 90th birthday. March 26th has been declared 'Leonard Nimoy Day' in the city this year…READ MORE
And Star Trek: Deep Space Nine's Alexander Siddig sat down for a new interview with SyfyWire to chat all about his own amazing Trek-inspired social media project 'SidCity', and what a golden time it is to be a Star Trek fan right now…READ MORE
MORE NEWS SNIPPETS
ICYMI: More from Trek Central…
Honourable deaths are frequently seen in Star Trek, but what about the most disappointing ones? Captain Jack looks at the latter….WATCH HERE
---
Keep up with all the latest Star Trek news & events by following Trek Central's social media channels:
▶ Facebook – https://www.facebook.com/TrekCentral
▶ Instagram – https://instagram.com/TrekCentral
▶ Twitter – https://twitter.com/TheTrekCentral
▶ YouTube – https://youtube.com/TheTrekCentral
▶ Discord – https://discord.gg/f62Gbcu