It is much easier to talk about the differences between Star Trek's prominently featured captains than their similarities. One of the hallmarks of Star Trek as a franchise is its rich, nuanced characters, each with their own unique background and personality. There's one particularly tragic similarity, however, that unites three starkly different captains. They would each likely give you the same answer as to what the worst moment of their lives was. The Battle of Wolf 359.
The Battle of Wolf 359 is arguably Star Trek's most famous conflict outside of the Dominion War. Taking place in the middle of the 24th Century, the infamous battle pitted the United Federation of Planets against their most formidable opponent yet, the Borg Collective. Ultimately, the battle resulted in eleven thousand casualties and thirty-nine destroyed ships. Among the survivors are three men whose lives would be changed forever because of it.
Admiral Jean-Luc Picard (Sir Patrick Stewart), Captain Benjamin Sisko (Avery Brooks), and Captain Liam Shaw (Todd Stashwick) were all present for that fateful event, albeit in very different capacities. The Battle of Wolf 359 represents a turning point in each of their lives. A time of loss, shame, and of new beginnings.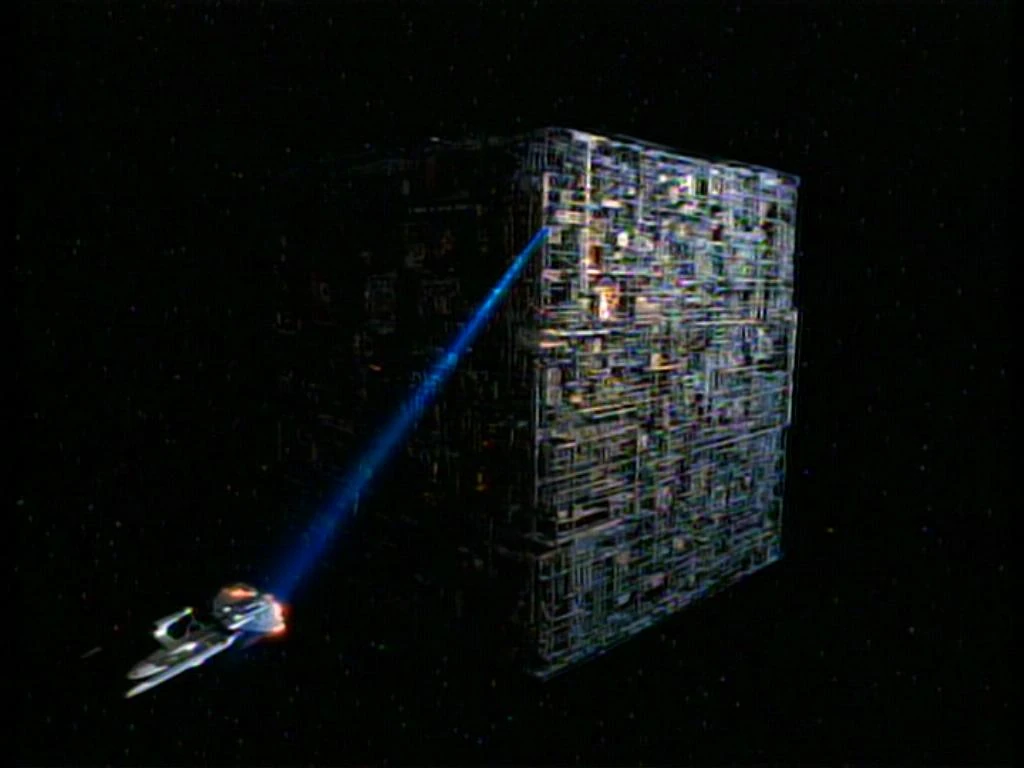 The Chosen One
You simply cannot talk about the battle of Wolf 359 without talking about Admiral (then Captain) Jean Luc Picard. Star Trek: The Next Generation's epic two-parter "The Best of Both Worlds" sees Picard in a whole new light: fighting against the Federation. The very Federation he dedicated his entire life to serving. Picard's extensive tactical knowledge and experience had been instrumental to his success in Starfleet. They also made him a target. The Borg singled out Captain Picard, forcibly making him the spokesperson for their entire race.
The Borg stripped away Picard's humanity, his autonomy, and his name. He went from the captain of the flagship of the Federation to a Trojan horse in a matter of hours. Picard went from painstakingly saving lives to ending them at the touch of a button pushed by his own hand. Actions that he was powerless against. Without the quick thing from Commander William Riker (Jonathan Frakes) the Enterprise-D crew, Locutus' reign of terror would have continued.
The Best of Both Worlds saw Picard's crew trying to prove that Picard and Locutus were two different beasts. That Picard had no control over his actions and was an unwitting player in the Borg's sinister game. Picard Spent the rest of his life trying to convince himself of the same.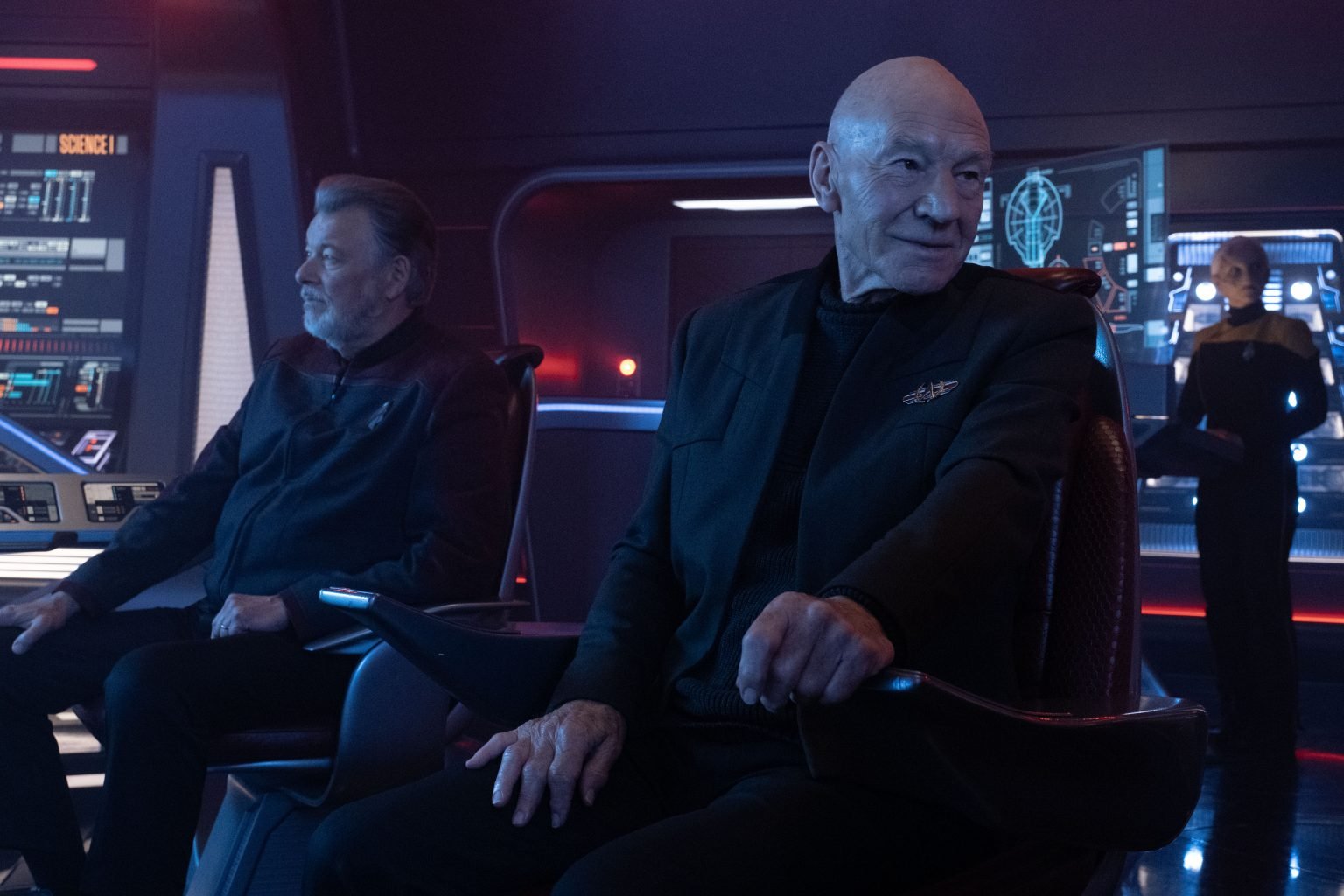 The Survivor
The battle of Wolf 359 turned Benjamin Sisko from First Officer and family man to a grieving single father contemplating leaving Starfleet. Although not as shocking a transformation as Picard to Locutus, the Battle of Wolf 359 irrevocably changed Sisko's life. The battle of Wolf 359 acted as the lynch-pin for the majority of his choices early on in Star Trek: Deep Space Nine. It is highly likely that Sisko would have never even captained Deep Space Nine if the battle had never happened.
Picard is described by Guinan (Whoopi Goldberg) as being taken by the Borg "a piece at a time" in the Best of Both Worlds. You could argue that the same is true for Captain Benjamin Sisko. His entire life was dismantled, piece by piece, in a single day. This time, however, it was Locutus overseeing the destruction.
Understandably, Captain Sisko has difficulty separating Picard from Locutus and blames him for the death of his wife. What are you supposed to do when the man you are told to look up to and collaborate with has the same face as the man who haunts your dreams?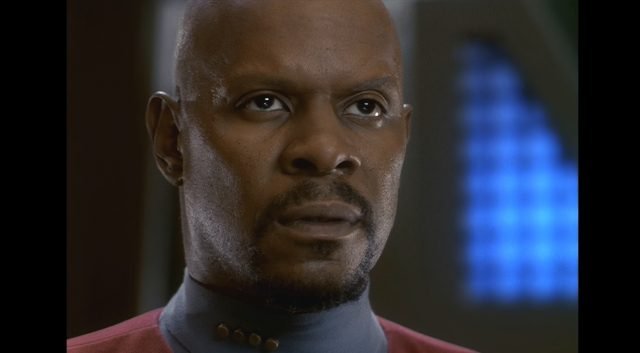 Ten of Ten
Captain Shaw's reluctance to take chances and veer off course in the first episode of Star Trek: Picard's season three makes much more sense knowing his involvement in the battle of Wolf 359. Captain Shaw witnessed the extensive destruction of the battle firsthand, not to mention the cavalier action that led to his life being chosen over forty of his friends. It is no wonder that Shaw evolved to be the meticulous, intentional, and risk-averse captain that we see today.
It was obvious at first glance that Captain Shaw is the antithesis of Jean-Luc Picard. Knowing of Shaw's experiences at Wolf 359 gives the stark differences between the two men context. Picard was an outlier, given a name by a collective of the nameless. Shaw, on the other hand, was a number in a collective of the named. The Borg specifically chose Picard. Picard was assimilated intentionally. Shaw was chosen to live at random. Picard was Locutus of Borg. Shaw was ten of ten.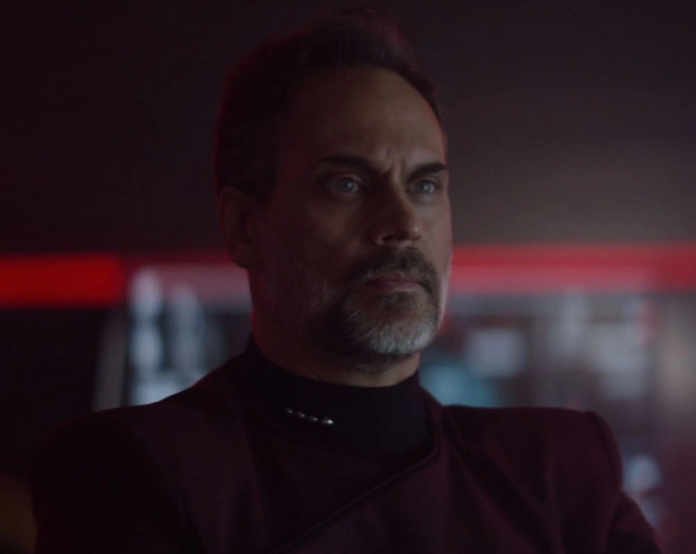 Conclusion
The battle of Wolf 359 fundamentally changed these three men forever. Picard lost his autonomy. Sisko lost his wife. Shaw gained his life. Picard sought redemption and regained his stolen humanity. Sisko yearned for escape, and instead gained his own found family. Shaw hid behind order and rigidity to try to stop himself from drowning in uncertainty and only began healing when he lost control. This one singular event will forever link these three captains together, whether they like it or not.
Star Trek: Picard Season 3 airs on Thursdays via Paramount+ for those in the United States. Additionally, on Crave and the CTV Sci-Fi channel for viewers in Canada. However, new episodes air Fridays via Amazon Prime Video in international regions like the United Kingdom. Paramount+ also streams the episodes in select locations, such as Italy, Germany and France.
---
More From Trek Central
📰 – INTERVIEW: Star Trek: Picard Showrunner Talks Season 3!
🔥 – NEW Star Trek: Picard Clip Starts The Season 3 Plot
🔍️ – Explore Star Trek: Picard's Stargazer
---
Join the Star Trek conversation via our social media platforms: