Warp Me! Star Trek Online: Unraveled is OUT NOW on consoles! The latest season update for the long-running MMORPG from Cryptic Studios has beamed down. Having previously arrived on PC on May 9th, console players can now join the fun. Additionally, Kipleigh Brown returns as "Admiral Kuumaarke" in the new story adventure. Your Captain will embark on a humanitarian scientific mission with Admiral Kuumaarke to stabilize the Na'kuhl sun.  
Star Trek Online: Unraveled Goes Hard
The start of a thrilling new story arc will bring Kipleigh Brown back to Star Trek Online, reprising her role as Captain Kuumaarke. Uncover the mysteries behind the Reality Vortices and help save the Multiverse. While seemingly working alongside the U.S.S Enterprise-F, players of Star Trek Online Unraveled will discover the following content:
New Episode – Wish Upon a Star
While on a scientific, humanitarian mission with Admiral Kuumaarke, your Captain will discover a group of Tholians interacting with a Reality Vortex. Their intentions and goals are unknown.
New Task Force Operation – Leviathan
A five-player space Task Force Operation simulating a Trench Run exercise across "The Other" in a "What if?" scenario if the "Terran Gambit" arc had ended differently.
Two new Patrols: Jupiter Gauntlet and Bringers of War, based off of the "Terran Gambit" story arc. New Hard Mode is included as well for an extra challenge.
Lockbox and Lobi Store Items
Strange New World items and the T6 Gorn Hunter Pilot Raider have been added to the Infinity Lockbox. Starfleet and Majalan items from Season 1 of Strange New World have been added to the Lobi Crystal Consortium.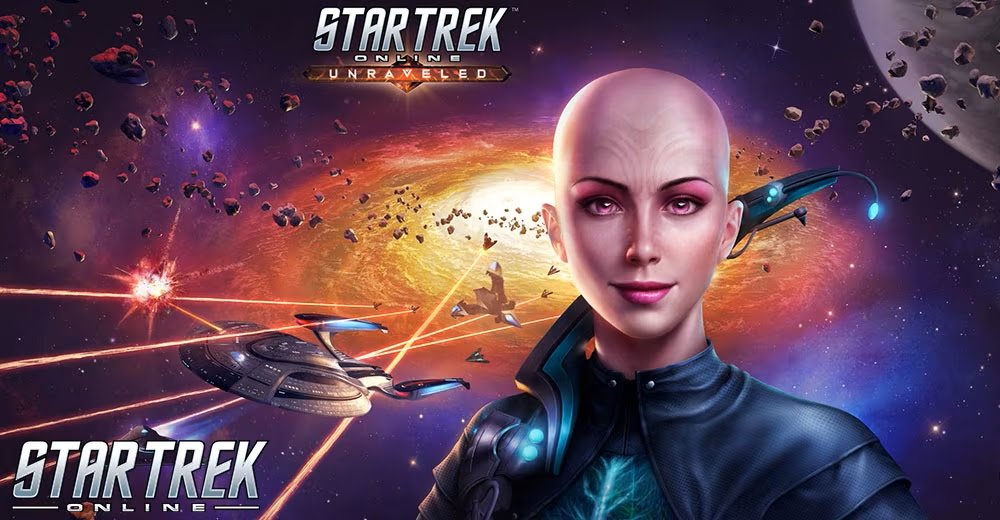 Conclusion
Star Trek Online: Unraveled is available now on PC and consoles. Beam in today! To download and play Star Trek: Online for FREE, visit www.playstartrekonline.com.
Later this year, Star Trek: Online's flagship starship of the U.S.S Enterprise-F will get a visual update. Having appeared in Star Trek: Picard Season 3, the in-game model will be updated to match. The updated U.S.S Enterprise-F will look as it does in the third season of Star Trek: Picard.
Star Trek Online is a free-to-play massively multiplayer online game that allows players to explore the Star Trek universe from within. Players can also explore iconic locations from the Star Trek universe, make contact with new alien species and battle alongside other players in customizable starships. Star Trek Online is available on PC, PlayStation 4 and Xbox One.