The first plot details have been revealed for the upcoming 'Star Trek: Coda' trilogy from authors Dayton Ward, James Swallow, & David Mack. We also have some details on the new DS9 book 'Revenant' from Alex White
Last week we shared the first look at the upcoming Star Trek: Picard book, 'Rogue Elements' which follows the exploits of Captain Rios during his time with Starfleet. Within that article we also touched on a new trilogy of books tentatively called the 'C' Trilogy, from writers Dayton Ward, James Swallow and David Mack, at the time we published, very little was known about these books. However, following our article and numerous similar posts by other outlets, more details were revealed by the writers themselves via their online websites and Twitter and we learnt that the trilogy was in fact called 'Star Trek: Coda'.
Very little information was given besides the title and that the three authors have been working together collaboratively to create this new trilogy. Now we can reveal initial plot details for each of the upcoming 'Star Trek: Coda' trilogy of books and the characters on which they will focus.
"The crews of Jean-Luc Picard, Benjamin Sisko, Ezri Dax, and William Riker unite to prevent a cosmic-level apocalypse—only to find that some fates really are inevitable."
Star Trek: Coda Book 1 – Moments Asunder By Dayton Ward
REALITY ITSELF IS UNDER ATTACK.
The epic 'Star Trek: Coda trilogy' begins when the unexpected arrival of an old friend triggers a desperate mission to avert a fast-spreading temporal disaster.
Star Trek: Coda Book 2 – The Ashes of Tomorrow By James Swallow
THE FUTURE IS AT WAR WITH THE PAST.
The epic 'Star Trek: Coda' trilogy continues as friends become foes, the Temporal Apocalypse accelerates, and the catastrophe's true cause is revealed.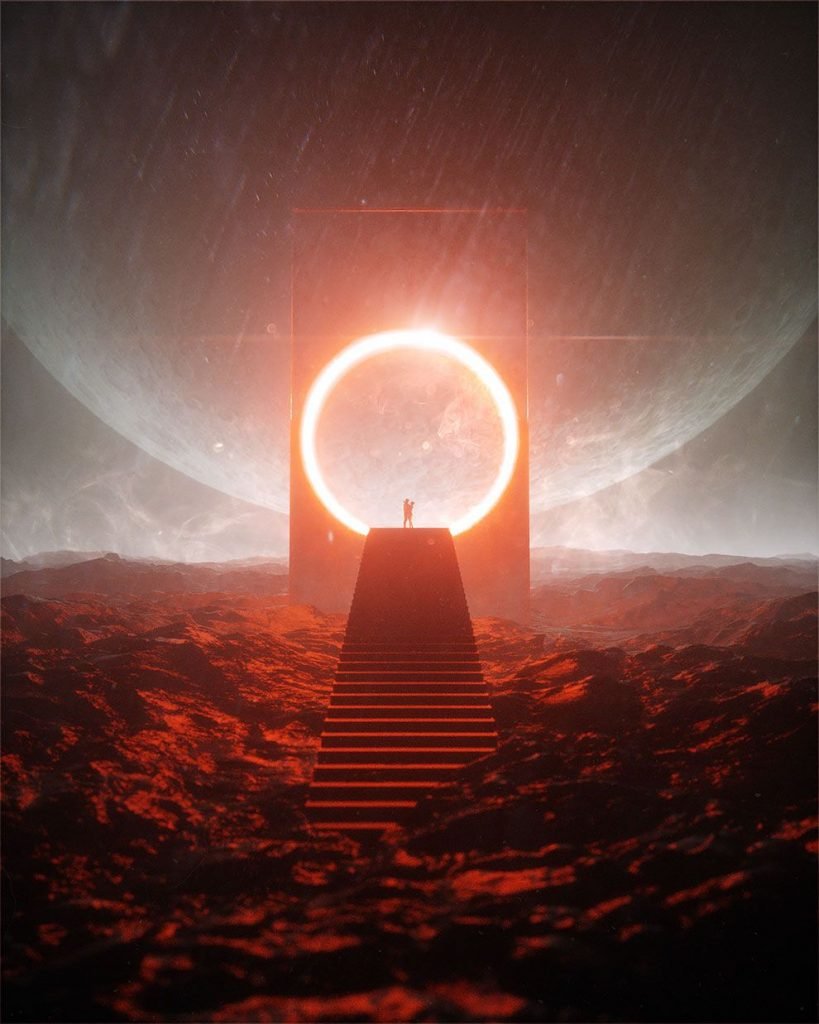 Star Trek: Coda Book 3 – Oblivion's Gate by David Mack
THEIR MOST DAUNTING MISSION WILL BE THEIR FINEST HOUR.
The epic 'Star Trek: Coda' trilogy comes to a shattering conclusion as the Temporal Apocalypse forces Starfleet's greatest heroes to make the greatest sacrifices of their lives.
Unfortunately, no covers have been revealed at this stage, but we will update you as and when they become available. As you might expect, the brief details above don't give anything away but offer some tantalising opportunities for speculation.
Additionally
We also learned of a new book set in Deep Space Nine from author Alex White which was also in the pipeline, due to be released later in 2021. Again like 'Star Trek: Coda' no details where readily available except the title and its focus would be on Jadzia Dax. Below is the synopsis for 'Revenant':
Jadzia Dax has been a friend to Etom Prit, the Trill Trade Commissioner, over two lifetimes. When Etom visits Deep Space Nine with the request to rein in his wayward granddaughter Nemi, Dax can hardly say no. It seems like an easy assignment: visit a resort casino while on shore leave, and then bring her old friend Nemi home. But upon arrival, Dax finds Nemi has changed over the years in terrifying ways…and the pursuit of the truth will plunge Dax headlong into a century's worth of secrets and lies!
Again no cover is available but we hope to bring you that soon.
Also From Trek Central:
---
About the authors:
Dayton Ward is the New York Times bestselling author or co-author of nearly forty novels and novellas, often working with his best friend, Kevin Dilmore. His short fiction has appeared in more than twenty anthologies, and he's written for magazines such as NCO Journal, Kansas City Voices, Famous Monsters of Filmland, Star Trek, and Star Trek Communicator, as well as the websites Tor.com, StarTrek.com, and Syfy.com. A native of Tampa, Florida, he currently lives in Kansas City, Missouri with his wife and two daughters. Visit him on the web at DaytonWard.com.
James Swallow is a New York Times and Sunday Times (UK)bestselling author, BAFTA-nominated screenwriter, and the only British writer to have worked on a Star Trek television series. His Star Trek fiction includes The Latter Fire, Sight Unseen, The Poisoned Chalice, Cast No Shadow, Synthesis, Day of the Vipers, The Stuff of Dreams, Infinity's Prism: Seeds of Dissent, and short stories in Seven Deadly Sins, Shards and Shadows, The Sky's the Lim­it, and Distant Shores. His other works include the Marc Dane thriller series and tales from the worlds of 24, Doctor Who, Star Wars, Halo, Warhammer 40,000, and more. He lives and works in London.
David Mack is the award-winning and New York Times bestselling author of more than thirty novels of science fiction, fantasy, and adventure, including the Star Trek Destiny and Cold Equations trilogies. His writing credits span several media, including television (for episodes of Star Trek: Deep Space Nine), film, short fiction, and comic books. He resides in New York City.
Alex White is the author of the widely acclaimed Salvagers trilogy—A Big Ship at the Edge of the Universe, A Bad Deal for the Whole Galaxy, and The Worst of All Possible Worlds—as well as official novels for Alien (The Cold Forge, Into Charybdis) and Star Trek: Deep Space Nine: Revenant. Born in Mississippi and having lived most of their life in the American South, Alex currently resides with their family in Alabama.
---
Don't forget, you can also get involved via our social media platforms:
▶ Facebook – https://www.facebook.com/TrekCentral
▶ Instagram – https://instagram.com/TrekCentral
▶ Twitter – https://twitter.com/TheTrekCentral
▶ YouTube – https://youtube.com/TheTrekCentral
▶ Discord – https://discord.gg/f62Gbcu