A new Star Trek Game, "Star Trek: Infinite", was just revealed at Summer Games Festival 2023! We just had "Star Trek: Resurgence" release two weeks ago, and now we have a brand new game to look forward to! This has been a good year for Star Trek games, with a Star Trek: Prodigy game and Resurgence.
We only have a small teaser trailer so far, but what we have seen makes us excited! We should expect more news on Star Trek: Infinite next week on Picard Day on June 16th 2023!
Grand Strategy Star Trek
Strategy and Star Trek is a combination that goes very well together, and it seems like this is what "Star Trek: Infinite" is. Paradox Interactive are well known in the strategy genre and tweets by developer Nimble Giant Entertainment seem to confirm it is a Strategy game. It is also confirmed not to be a mobile game!
This will allow you to take command of factions, increase your territory and influence and fight other factions. From the trailer and promotional art, it looks like 4 factions are available. These are; The United Federation of Planets, The Klingon Empire, The Romulan Star Empire and the Cardassian Union. With these factions, as well as the faction leaders, this will most definitely be "The Next Generation" era.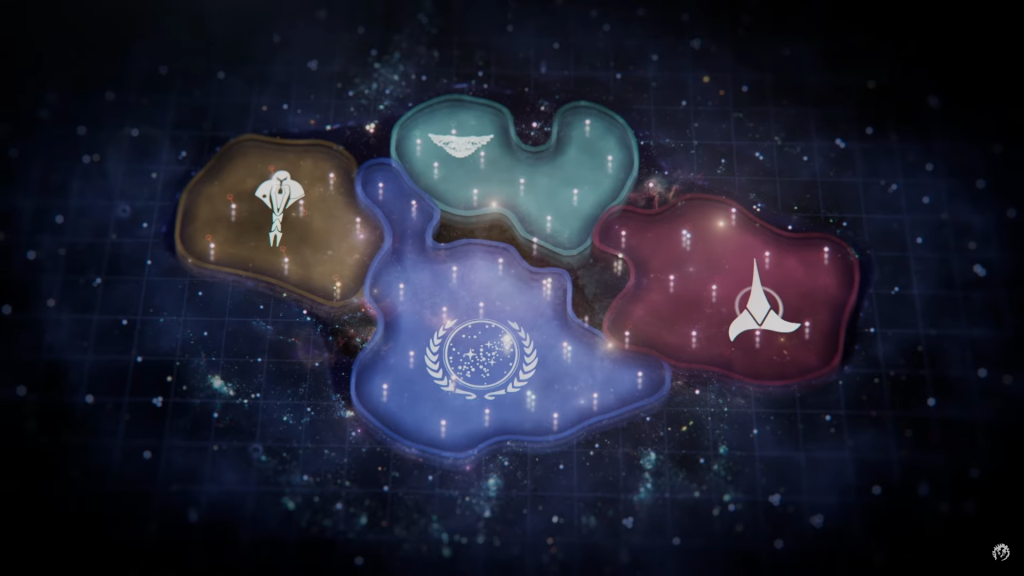 The Borg
The trailer also shows a fleet of Starfleet ships heading off against a Borg Cube. "Stellaris", a previous space strategy game made by Paradox had ancient powers in their game that awoke as endgame threats. This game could feature the Borg as a similar threat.
After the fighting has happened between the factions of the Star Trek Universe, the Borg may appear to pose a suitable endgame threat for you.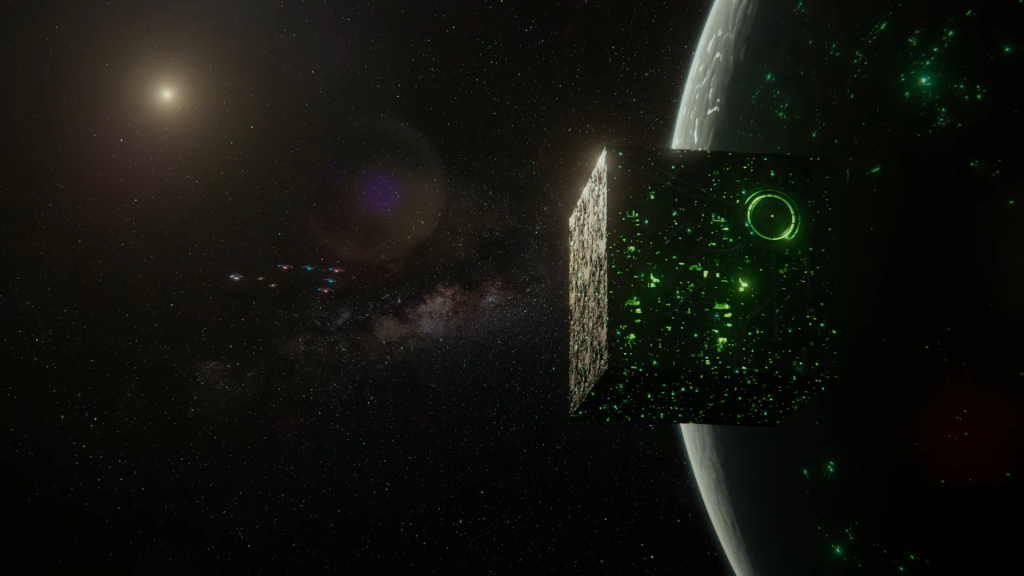 Captain Picard Day
It seems like we will be getting more news of this brand new game very soon! The full reveal will be shown on June 16th for Captain Picard Day. We have had news drop on Captain Picard Day before, with the Star Trek: Picard Season 2 trailer having dropped on June 16th 2021. Could we also be seeing more news on this day?
Star Trek Picard Season 3 is doing an Emmy "For Your Consideration" campaign, and Captain Picard Day would be a good place to try and promote that. We could also see some other news at Picard Day, considering First Contact Day this year was uneventful.
Edit – More Information!
Paradox Interactive have put out a press release for Star Trek: Infinite which gives us more information as to what we can expect from this new Star Trek Game! It is confirmed that Star Trek: Infinite is a Grand Strategy game! The game is set a few decades before Star Trek: The Next Generation! This means it is during the "lost era" of Star Trek, which is really cool to see!
It is also confirmed that you will have the choice to command one of four major powers. These are the United Federation of Planets, Romulan Star Empire, Cardassian Union, and Klingon Empire.
This makes us extremely excited for this game. There are stories and quests for the factions. The gameplay between the different factions will also be different, which should allow for a good level of replay-ability! I just cannot wait to learn more about this game come Picard Day on June 16th 2023!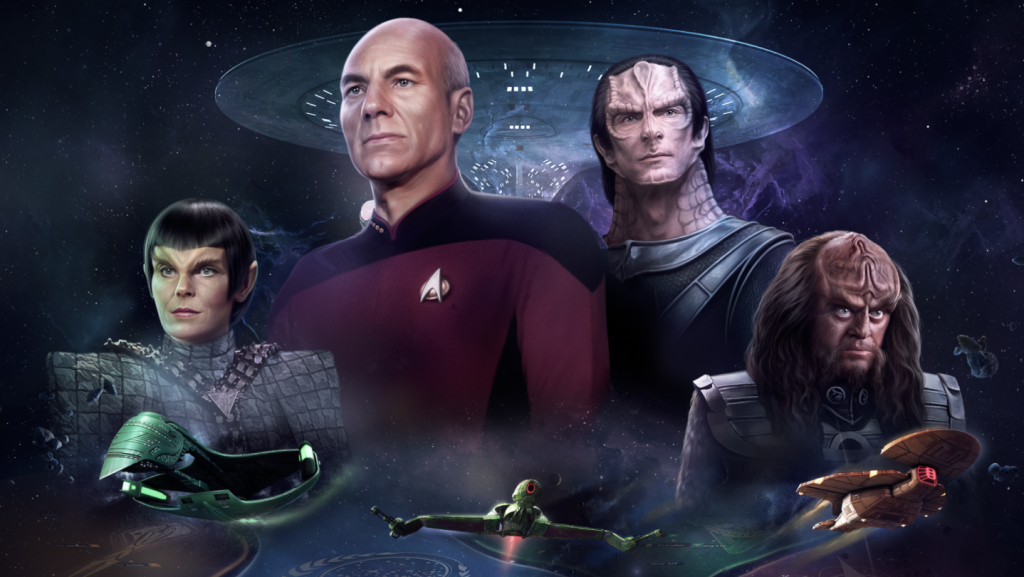 ---
More From Trek Central
📰 – Is Star Trek Legacy already in Development?
🔥 – NEW Star Trek: Strange New Worlds Season 2 Trailer Confirms Enemy Return!
⭐ – BREAKING: Strange New Worlds Season 2 Premiere Date & More!
---
Join the Star Trek conversation via our social media platforms: