The Star Trek universe's animated show for kids, aptly titled Star Trek: Prodigy, has been given a new lease on life by Netflix. This follows its premature cancellation at Paramount+. The news that Netflix Will Stream Star Trek: Prodigy is particularly exciting for fans who rallied to save the show. For example, fans started petitions and social media campaigns under "#SaveStarTrekProdigy". Evidently, those voices have been heard loud and clear.
The Star Trek: Prodigy series was unceremoniously dropped by Paramount+ midway through the production of its second season. The decision was a surprise, especially considering the show's production by CBS Studios, where Star Trek captain Alex Kurtzman is based, and the franchise's pivotal role in the streaming platform's content lineup. The series bagged a 2023 TCA Award nomination for Outstanding Achievement in Family Programming, further boosting its credentials.
"I've always held that the Star Trek fan base is among the strongest and most intelligent in the world. They have shown their collective passion, and we're happy to be able to celebrate Prodigy once again

ate Mulgrew, voice of Admiral Janeway.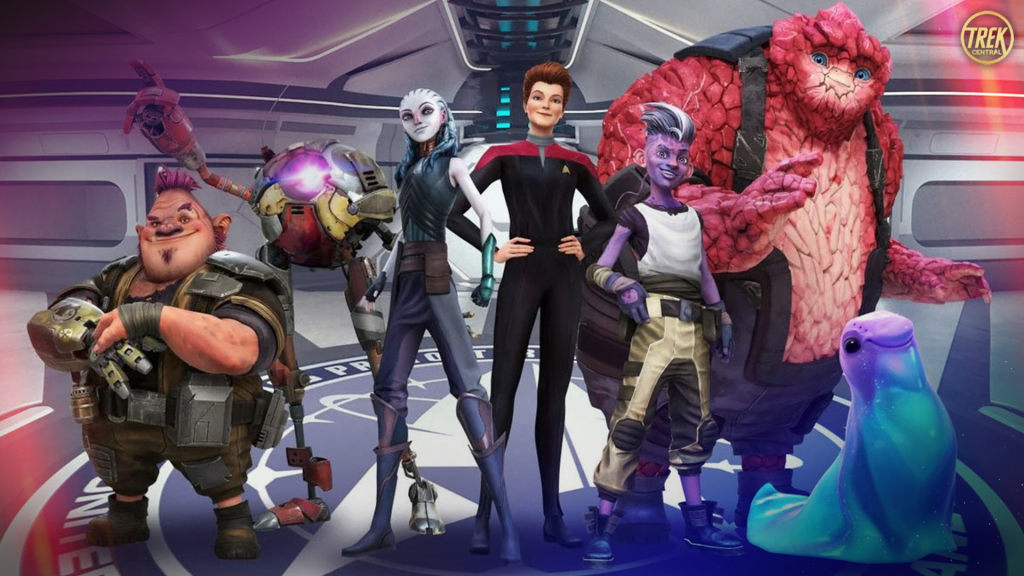 Star Trek: Prodigy Beams Down To New Home
Netflix swooped in to save the day. They've acquired both the previously aired first season and committing to air the second once it completes production. The first season will start streaming later this year, with the second season expected to be available in 2024. Netflix has a history of saving streaming shows that have been cancelled.
News that Netflix Will Stream Star Trek: Prodigy comes on the heels of a passionate fan-led campaign, which included a GoFundMe drive that resulted in a plane flying over the offices of several streaming services, including Netflix, in August. However, there is some bad news with the Netflix deal. Canada and SkyShowtime's European territories: the Nordics, the Netherlands, Portugal, Spain, and Central and Eastern Europe are excluded from the deal. In Canada, Prodigy is carried by CTV.ca and the CTV App.
"Thank you to our incredible Star Trek: Prodigy fans, who championed not just a show, but a community that's always been connected by the belief that we build a better future together – We set out to inspire you, but you inspired us. The team is still hard at work on the second season, and we can't wait to share it with the amazing fans around the world.

Alex Kurtzman (Exec Producer) and Dan & Kevin Hageman (Co-Showrunners)
The Future Is Bright for Star Trek: Prodigy
With Netflix's rescue, Star Trek: Prodigy has found a new home, much to the delight of its dedicated fanbase. Its unexpected cancellation and subsequent pickup by Netflix is a testament to the power of fan campaigns and their impact on a show's fate. It's a new dawn for Star Trek: Prodigy, and we can't wait to see what the future holds.
Star Trek: Prodigy charts the journey of a ragtag group of young aliens navigating the vast galaxy as they seek a better future. Unaware of the ship they've commandeered, they're introduced to Starfleet and its ideals throughout their adventures.
Kevin and Dan Hageman revealed an extended first look at the second season's premiere episode earlier this summer. The former crew of the U.S.S. Protostar and now warrant Starfleet officers in training are reunited for an internship under the command of Admiral Janeway. Janeway's dear friend, The Doctor (Robert Picardo), escorts them to the admiral's new ship.
---
More From Trek Central
📰 – REVIEW – Star Trek: Prodigy Season One Blu-ray
🔥 – REVIEW – Star Trek: Lower Decks 'Empathalogical Fallacies'
🔍️ – REVIEW: Strange New Worlds 'The Scorpius Run' #2
---
Join the Star Trek conversation via our social media platforms: