Fanhome, in partnership with Paramount Consumer Products, has resurrected the assembly model of the legendary starship, the U.S.S. Enterprise-D, from Star Trek: The Next Generation. The Next Generation Enterprise-D Model model is designed for fans to assemble, part by part, month by month, breathing life into the beloved starship once again. Originally released by Eaglemoss, the collection was cancelled following the company's collapse last year.
The Enterprise-D model, a 1:8 scale replica of Captain Jean-Luc Picard's (Sir Patrick Stewart) ship, is ready to hit warp speed and reach the homes of fans worldwide. The model clicks and screws together, eliminating the need for paint or glue, and comes with a screwdriver included. The final product measures a striking 26.5 inches long and 20 inches wide.
The Next Generation Enterprise-D Model Details
The Next Generation Enterprise-D Model boasts impressive features. For example, this includes light-up engines, an illuminated deflector dish, glowing windows, and a detachable saucer section. Additionally, subscribers will receive a monthly package containing several assembly stages with all the necessary components to build the Enterprise-D model. For example, the first package includes two assembly stages; all subsequent packages will provide four.
Each assembly stage has a detailed magazine filled with straightforward instructions and an episode-by-episode guide to every Star Trek: The Next Generation instalment. Throughout the subscription, fans receive gifts, including a metal Enterprise-D mug, a t-shirt, a screw box, a Star Trek: The Next Generation magazine binder, and a display base.
"Fans have made it loud and clear that they want to get back to building the Enterprise-D, and we at Fanhome are happy to accommodate them, and also to introduce the build-up model to anyone just getting into the hobby. The Enterprise-D is one of the most beloved ships in all of science fiction, and it's an honor for us to release it from spacedock"

Nuño Pasqual del Pobil, Chief Digital Marketing & Communication Officer of
Fanhome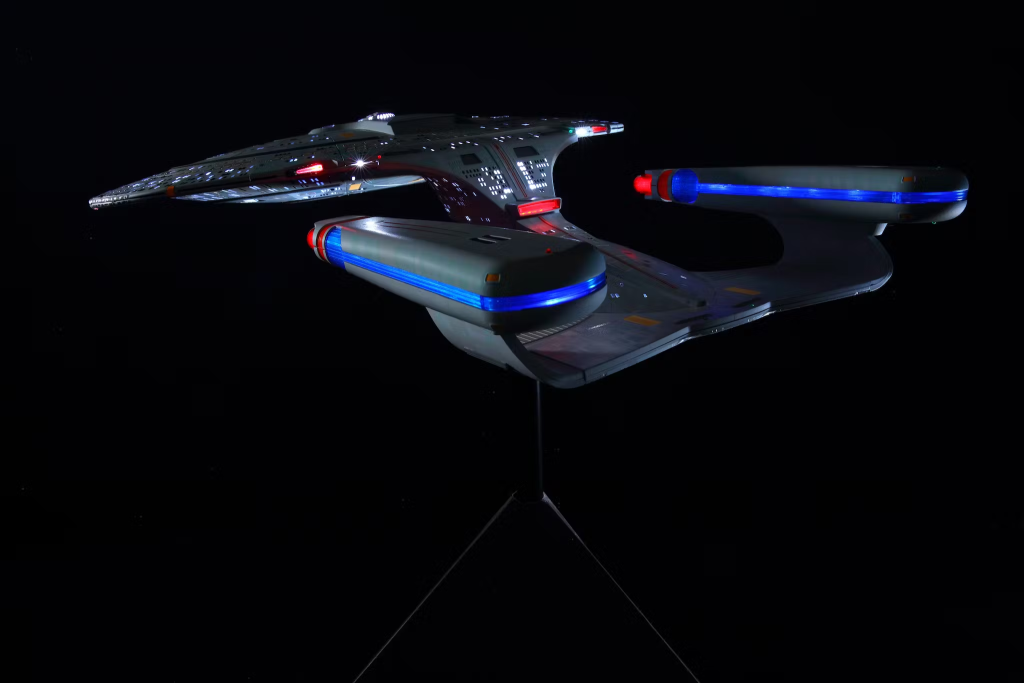 Conclusion
With the re-release of The Next Generation Enterprise-D Model, Fanhome continues to provide fans worldwide with an immersive and engaging hobby. As fans assemble the legendary starship, they not only build a model, but also a deep connection with one of the most cherished ships in science fiction history. Fanhome is currently offering special discounts for new subscribers' first and second packages. Those who previously subscribed through Eaglemoss can pick up where they left off in their collection.
Sign up for the U.S.S. Enterprise-D subscription
More From Trek Central
📰 – REVIEW – Star Trek: Prodigy Season One Blu-ray
🔥 – REVIEW – Star Trek: Lower Decks 'Empathalogical Fallacies'
🔍️ – REVIEW – Star Trek: Shaxs Best Day
---
Join the Star Trek conversation via our social media platforms: