Star Trek: Resurgence is a new game from Dramatic Studios. Its announcement was back in 2021, with a release expected sometime last year. We've also had a prequel comic series from IDW Publishing to set up the storyline. The game's release, however, was unfortunately delayed and there hasn't been much news about it… until now! In the latest issue of PC Gamer, Resurgence takes the captain's chair, with a massive feature and cover!
Recently we had a Star Trek: Prodigy game release, but with the promise of a Telltale-style Star Trek Game, we just can't wait for this one! There was also a prequel comic to this game, with our reviews on it here. We are very excited about Star Trek: Resurgence, and with some more news, and perhaps a final release date, we will break some of it down here!
New Release Date?
The latest release date for Star Trek: Resurgence was April 23, 2023 according to the official site. It has now been delayed a few weeks. Its new release window is May 23rd 2023 according to PC Gamer Magazine.
Star Trek: Resurgence is set in 2380, the same time period as Star Trek: Lower Decks Season 1 and a year after Star Trek: Nemesis. 19 years before Star Trek: Picard Season 1.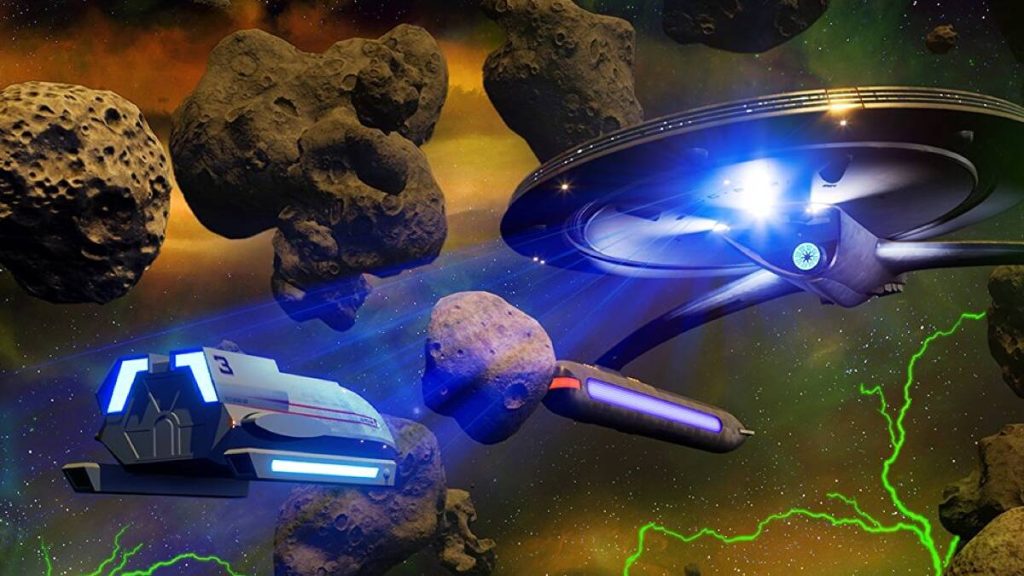 Jara Rydek a Kobliad?
Star Trek: Resurgence will see you playing as two different characters, the First Officer, and a lower decker. The First Officer is Commander Jara Rydek, who we find out is a Kobliad! This is a very deep cut. The Kobliads appear as mostly secondary characters in Star Trek: Deep Space Nine, Star Trek: Enterprise, and Star Trek: Voyager!
The Kobliads require deuridium to stabilize their cell structure, which prolonged their lifespans. But by the 24th Century, this species is nearing extinction, so it'll be interesting to see Jara's story unfold in this game!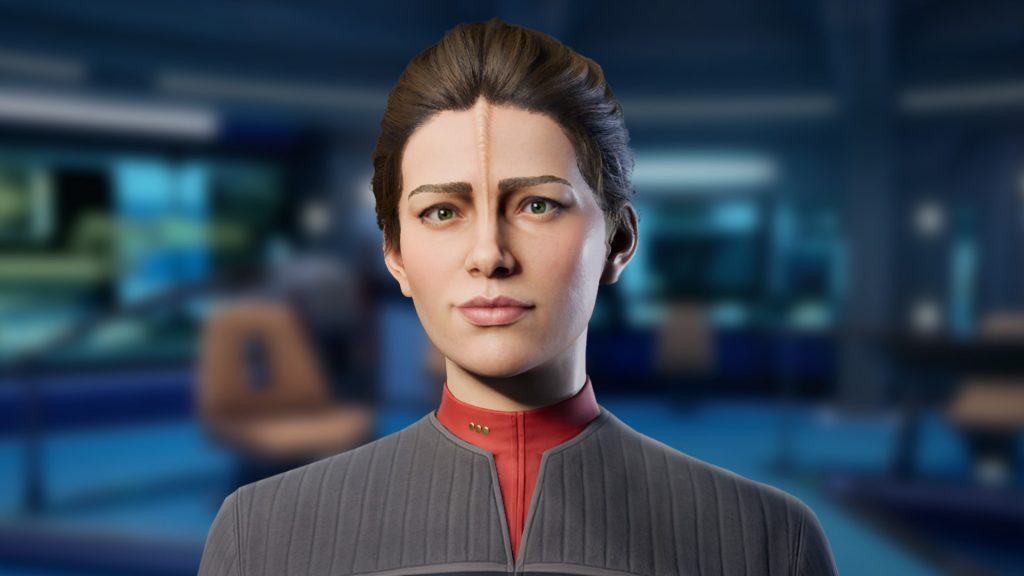 The Hotari
In previous gameplay videos, we were introduced to the political elements of this game. Those elements are between the games' two species the Alydians and the Hotari. The Hotari are a hardy rocky-skinned race who, until recently, worked in the mines under the orders of the Alydians. However, the balance of power has changed in their favor. Accordingly, they have stopped working for the Alydians.
The mission you are sent on is with help from Ambassador Spock aboard the starship U.S.S. Resolute! Dealing with these two species and the issues they have with one another, trying to come to some arrangement. A prime Star Trek mission!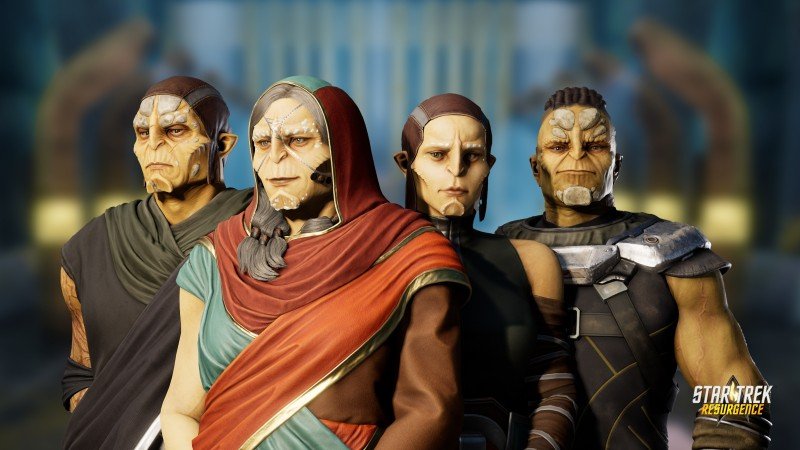 The Alydians
The Alydians are the oppressors of the Hotari. They technically own the mines that the Hotari mine, and rely on the Dilithium from them. They are a militaristic race that follows a strict hierarchy. Without the Hotari to mine their Dilithium, their order is under threat.
It is technically like what would happen if the Remans started to revolt against their Romulan oppressors… oh wait that already happened. There are some interesting interviews in the PC Gamer feature on the creation of these two new species, which we encourage you to check out!
The T'kon
We had previously theorized that the T'Kon were going to return in Star Trek: Resurgence. This was the empire that existed hundreds of thousands of years ago, and was capable of moving stars!
Well, it seems that the ancient technology which the Hotari have discovered and shifted the balance of power, is T'Kon in origin. It will be interesting to see how this element of the Star Trek Universe, set up all the way back in Season 1 of The Next Generation, will be expanded upon in the game!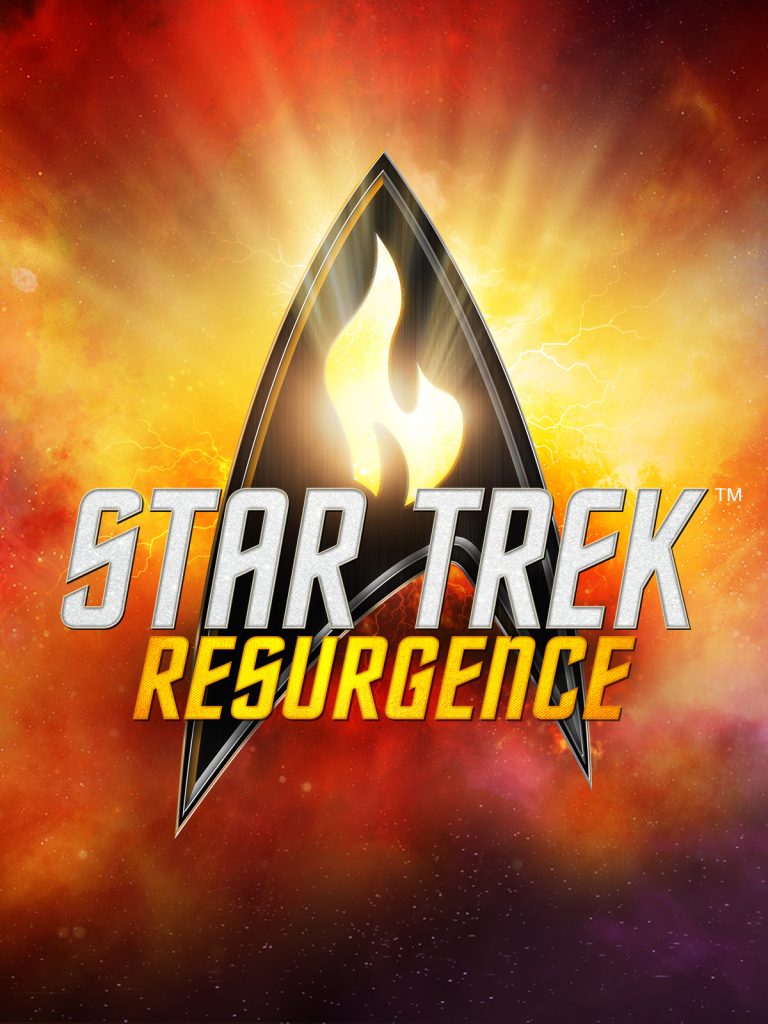 New Character from Elias Toufexis!
Notable actor and current Star Trek actor (He plays L'ak in Star Trek: Discovery: Season 5!) Elias Toufexis recently went to his Twitter to announce that he is in Star Trek: Resurgence. He will be playing one of The Hotari, by the name of Galvan.
Elias has been in trek before, with Star Trek: Discovery: Season 1 as the prisoner Cold. He is also a very well-known Video Game Voice Actor, most notably being the voice for Adam Jensen in the Deus Ex series of games. Therefore having him voice a character in a Trek Video Game then, is something I cannot wait to experience!
Star Trek: Resurgence releases on May 23rd 2023! You can be sure that when we hear more about this newest game set in the 24th Century, we will be covering it with Reviews, News, and More!
For coverage of Star Trek: Resurgence, follow Trek Central!
---
PC Gamer Magazine
The latest PC Gamer Magazine features an in-depth look at the upcoming Star Trek: Resurgence Game and is out now and available in stores, to order online, or in digital format.
Head to its official website for more info!
---
More From Trek Central
📰 – INTERVIEW: Star Trek: Picard Showrunner Talks Season 3!
🔥 – NEW Star Trek: Picard Clip Starts The Season 3 Plot
🔍️ – Explore Star Trek: Picard's Stargazer
---
Join the Star Trek conversation via our social media platforms: