June marks Pride Month, a month dedicated to commemorating and celebrating those in the LGBTQIA + community. In recent years, Star Trek as a franchise has gifted us with beautiful LGBTQIA+ characters. What better time to celebrate one of Trek's most underrated and under-used LGBTQIA+ couples? Both characters ended Star Trek: Picard Season 3 on the bridge of the brand new U.S.S Enterprise-G.

One of my favourite parts of the Star Trek: Picard Season 1 finale was an unexpected reveal. A split-second scene of Raffi Musiker (Michelle Herd) and Seven of Nine (Jeri Ryan) holding hands might have seemed unimportant to some. However, to others, this was the validation they'd been searching for for over two decades. So, without further ado, let's dive into Raffi and Seven: Under-used and Underrated.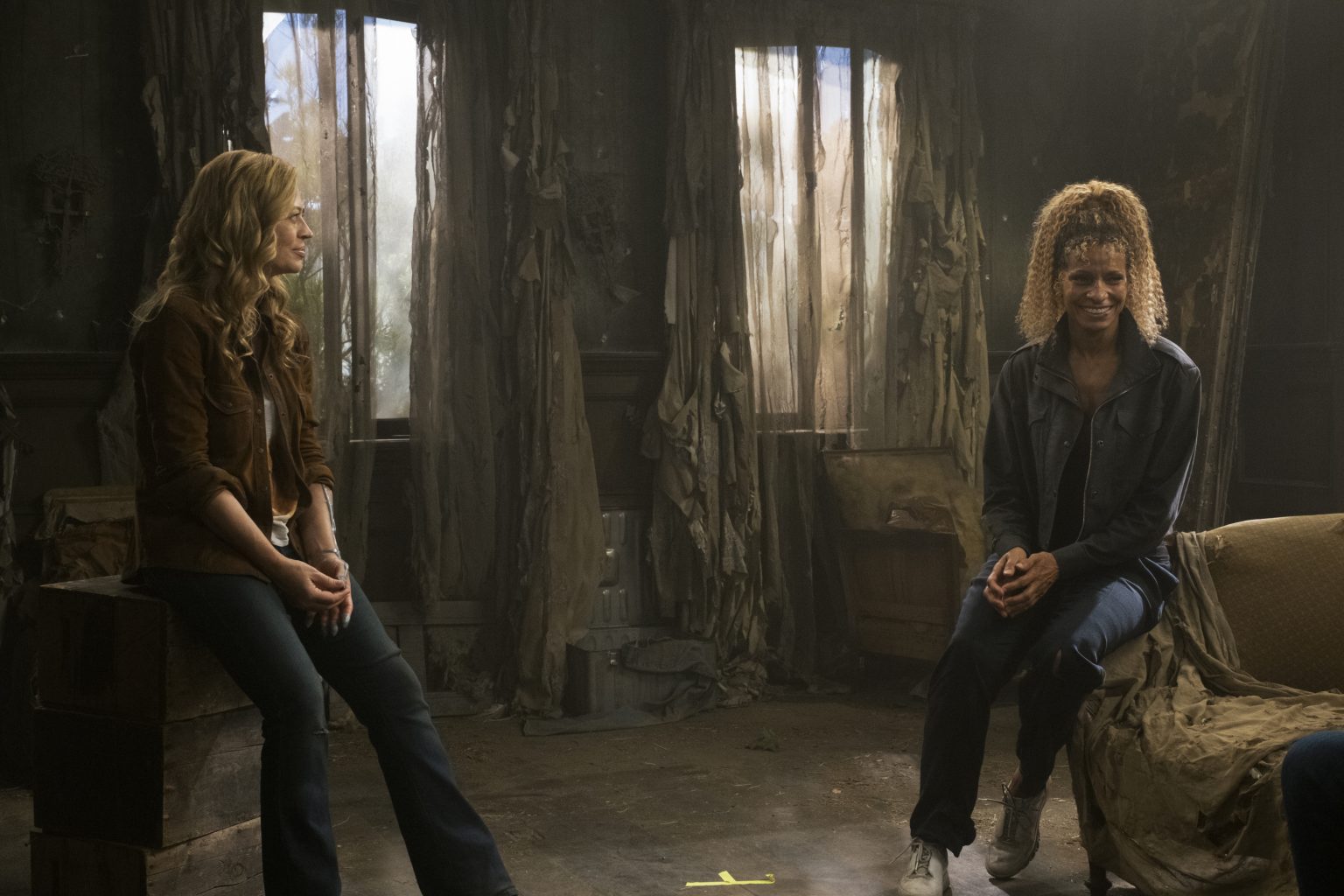 Star Trek's Representation
To say that LGBTQIA+ representation was severely lacking in 90s television is a gross understatement. There was an overwhelming fear that showing same-sex couples would cost television programs their "family-friendly" status. Sadly, Star Trek: Voyager (ST: Voyager) was not immune to that baseless fear. So it's no surprise that producer Jeri Taylor's requests to make Seven Trek's first canon lesbian character were denied.

Fortunately, that didn't stop queer fans from identifying with the former Borg drone when she was introduced. Seven was seen as a queer icon long before her relationship with Raffi was confirmed. Her journey of self-discovery and exploration was easy to resonate with. So for many, Picard confirming what fans had been hoping for for decades served as much-needed validation.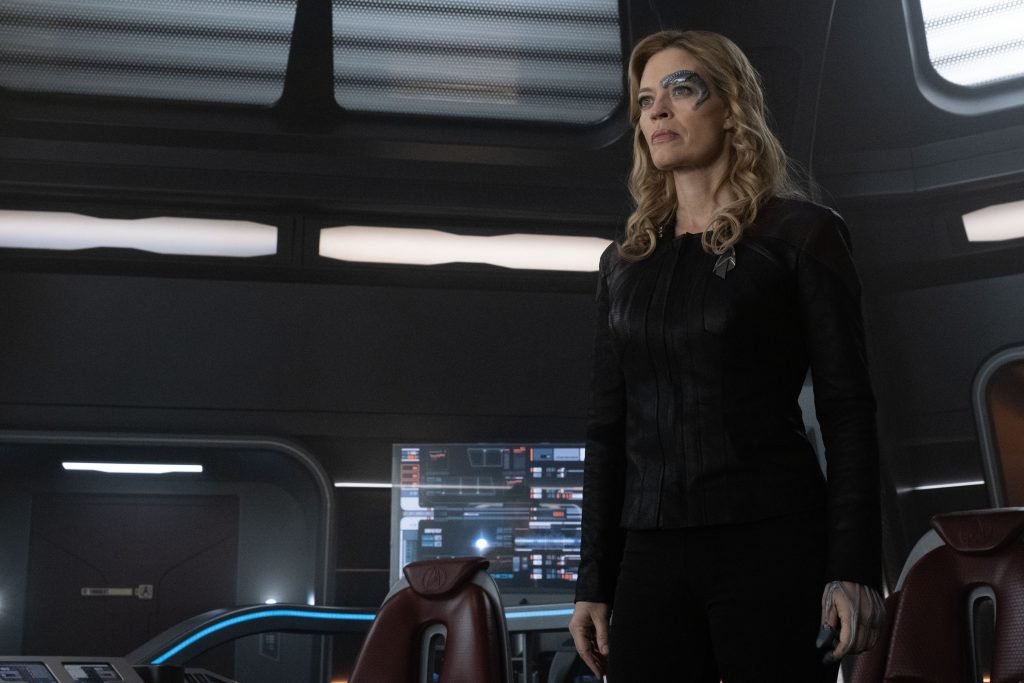 The Story Arcs
Character backgrounds and story arcs are often painstakingly and meticulously created. And sometimes, they're the result of an offhand comment between friends. One guess as to which category the Seven and Raffi relationship falls into. Yes, Seven and Raffi's relationship originated from an offhand comment from Jeri Ryan!

In an interview with SFX Magazine, Ryan revealed that a picture of herself with Michelle Hurd sparked their on-screen relationship. Ryan recalled responding to the picture taken by Jonathan Del Arco with, "Well, there's the hottest lesbian couple that never existed." Hurd and Del Arco immediately pitched the idea to Michael Chabon, ST: Picard season one's showrunner. And the rest, as they say, is history!
"Well, there's the hottest lesbian couple that never existed."

Jeri Ryan
Raffi & Seven
Fictional television shouldn't be used as an educational tool. However, for many, television and movies introduce different concepts, beliefs, and people. This is just one reason why diversity in media is so important.

It is wonderful that we see more LGBTQIA+ characters in the media. However, these characters and couples tend to be white, young, and cisgender. Diversity within already diverse groups matters as well! Trek as a franchise still has a way to go regarding diverse LGBTQIA+ representation. But showing Raffi, a Black woman in her 50s, engaging in a loving relationship with another woman around her age was an incredible addition to Trek canon!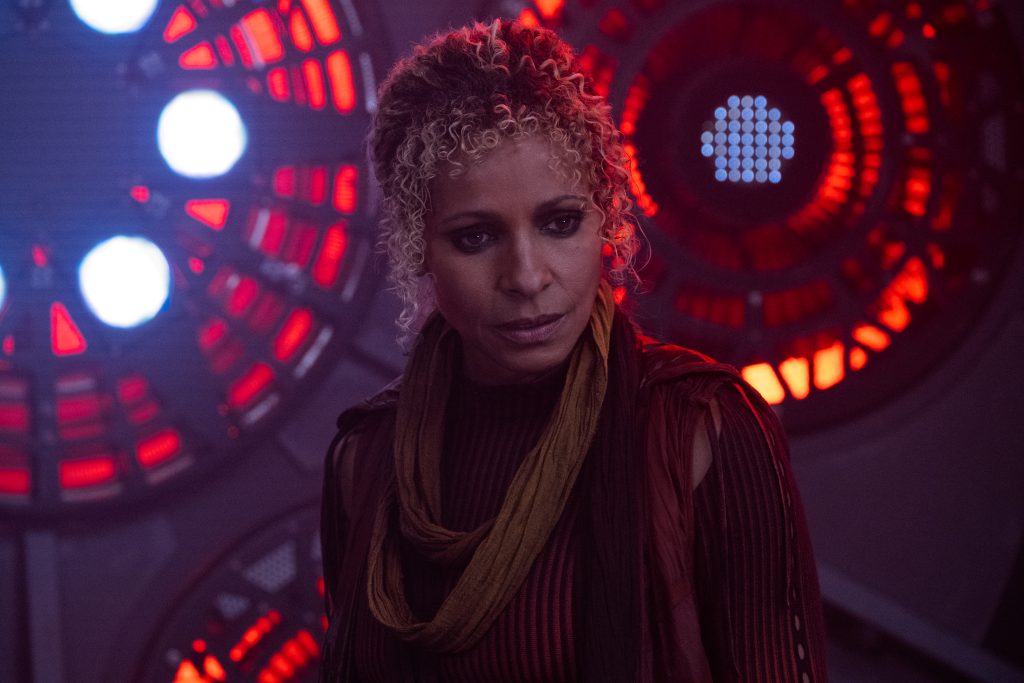 A Heavy Relationship
To say that Raffi and Seven have their fair share of baggage could be the understatement of the century. Both women have been through so much. Assimilation, addiction, betrayal, and death of loved ones, to name a few. If anyone deserves happiness, it's these two. And how beautiful that they found some of this happiness in each other. One of my favourite things about the Raffi and Seven dynamics is their commitment to each other. To learn about each other. To listen to each other. And to overcome obstacles together. Watching these incredible women work and grow together was truly a privilege!
Raffi and Seven's relationship was one of the highlights of ST: Picard season two. I'm sure I am not alone in thinking this. Fans far and wide praised this new Trek couple. Michelle Hurd and Jeri Ryan have incredible chemistry, and their scenes together were always a delight. And then season three came along.
You can't say that ST: Picard season three wasn't action-packed. The introduction of new characters and conflicts, in addition to legacy characters, left little room for much else. Unfortunately, Seven and Raffi's relationship was just one of the many casualties of ST: Picard's third and final season. This power couple was severely underused, making fans' desire for a Raffi and Seven spinoff even stronger.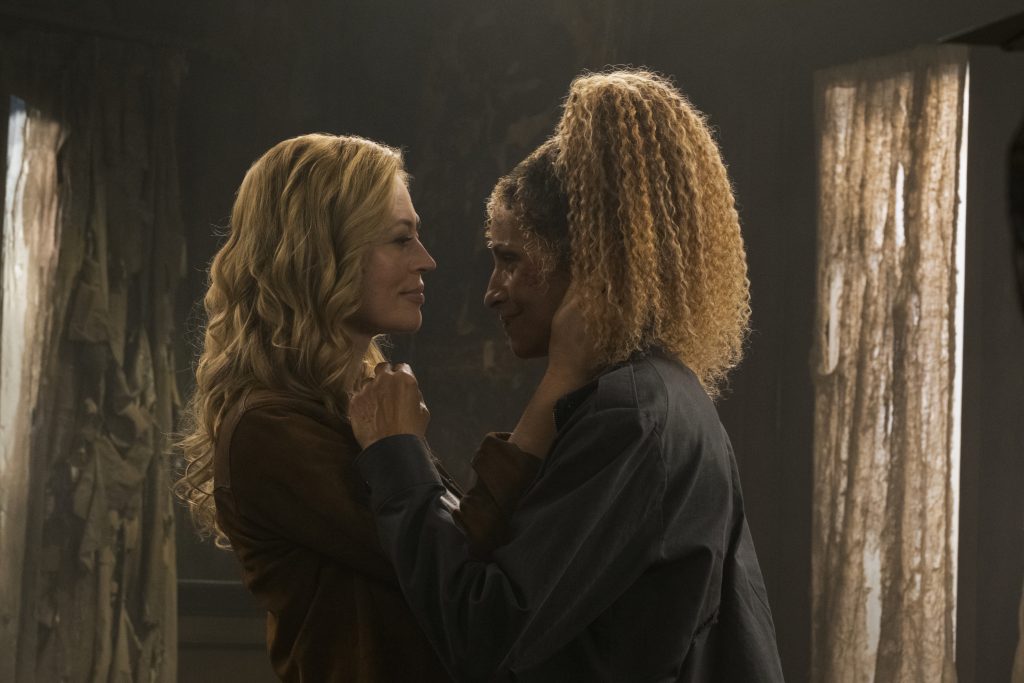 Conclusion
LGBTQIA+ representation in Star Trek still has a way to go. But the relationship between Raffi Musiker and Seven of Nine was one of the best things from ST: Picard. Seeing these two complex, nuanced characters come together was a real highlight! If only these two characters weren't so well written and acted. That would make their near-absence from ST: Picard season three hurt much less!
I am forever grateful for the decision to make Raffi and Seven a couple in ST: Picard. The scenes they did share were always incredible, and their episodes together are some of my favourites. Here's hoping this underrated and underused Trek couple gets their spin-off!
Star Trek: Picard Season 3 streams via Paramount+ for those in the United States. Additionally, on Crave and the CTV Sci-Fi channel for viewers in Canada. However, new episodes air Fridays via Amazon Prime Video in international regions like the United Kingdom. Paramount+ also streams the episodes in select locations, such as Italy, Germany and France.
---
More From Trek Central
📰 – REVIEW: Strange New Worlds: "Tomorrow and Tomorrow and Tomorrow"
🔥 – Star Trek: Strange New Worlds – 'Ad Astra per Aspera' Easter Eggs
🔍️ – Star Trek Library Collection: Volume 1 Review
---
Join the Star Trek conversation via our social media platforms: