Every Sunday we will be bringing you a weekly roundup of some Star Trek related news that you may have missed. This week includes the new Brent Spiner semi-fictional biography, nominations for Star Trek from GLAAD and confirmation of a Strange New Worlds appointment.
Brent Spiner releases his memoirs …. Kind of.
It's a no brainier that after a long and very interesting career, an autobiographical work is warranted. But this prospect has never really enthralled the man who gave us Commander Data. So, working with writing collaborator Jeanne Darst, Mr Spiner has brought us the far more interesting semi-fictional autobiography called 'Fan Fiction'.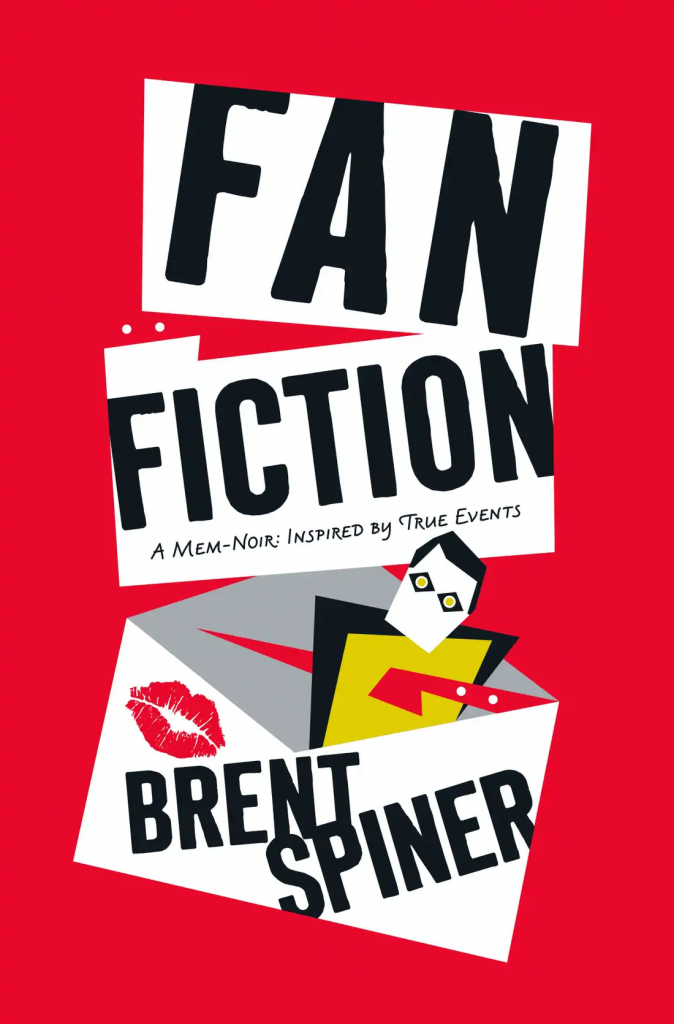 When we say semi-fictional, I don't mean in the same way wrestler Shawn Michaels' autobiography is mostly fictional to present a better reputation for himself in the 1990s. Brent Spiner never found a straightforward and traditional autobiography exactly thrilling to write. He has instead decided to give us work based on his life, one wherein his own words:
"It's a little bit of this and a little bit of that, but it's primarily fiction. There are slices of my own life in it, and then there are also people I have known…it's a mashup: It's a thriller, it's a comedy, it's a dark comedy. And it's partially a memoir, but none of it's real, really, even though a lot of things actually happened."
Not thrilled with the idea of writing his own memories, what we will get is a work of semi-fiction which is based on the tropes of the much-vaunted film-noir sub-genre. The cover extremely gives this away, not least through the paper cut out of his most famous android and almost certainly, the role most associated with him, Lieutenant Commander Data.
Sir Partick Stewart Recieves Vacination
In what can only be good news for the upcoming production of Star Trek: Picard season 2, the man himself Sir Patrick Stewart received his inoculation form the Covid19 virus. With filming on course to begin in February on the second season, this added layer of protection for the shows leading man will hopefully ensure his safety when the cameras start to roll.
He is not the only one to receive the vaccination as Kate Mulgrew, Marina Sirtis and Armin Shimmerman have all followed suit.
Star Trek: Discovery nominated for GLADD awards.
The GLADD awards honour fair, accurate and inclusive representation in the media of the LGBTQ community and have nominated Star Trek: Discovery in the Outstanding Drama category alongside the likes of Wynonna Earp, Ratched, Killing Eve and more.
GLADD President and CEO Sarah Kate Ellis says "During an unprecedented year of crises and isolation, the nominees for the 32nd Annual GLAAD Media Awards reached LGBTQ people with powerful stories and inspired countless others around the world with bold looks at LGBTQ people and issues," Adding "As GLAAD continues to lead the fight for LGBTQ acceptance, this year's nominees remind us that even in times of political and cultural division, diverse LGBTQ representation and visibility can enlighten, entertain, and create lasting change."
A full list of nominations can be found on HERE
The ceremony will take place in April 2021.
New Writer Added to Star Trek: Strange New Worlds.
Novelist Robin Wasserman has joined the team of writers working on the in-production Star Trek: Strange New Worlds as confirmed by Deadline.
Her novel, Mother Daughter Widow Wife is being turned into a limited series by Sony Pictures TV in which she will be adapting herself and it is not the first time she has written for TV as the article confirms:
Additionally, Wasserman has written for the television shows Coyote, What/If and the upcoming CBS All Access series Star Trek: Strange New Worlds.
For more information on Robin Wasserman check out her website at http://www.robinwasserman.com/
EXO-6 Announce Additional Figures.
The other week we brought you the news that new toy company EXO-6 will be releasing a fully licensed Star Trek: First Contact collectable hyper-realistic Data figure.
They have since gone on to announce two more additions to this collection and will be bringing us the First Contact version of Captain Picard and a statue (not a posable figure) of the Borg Queen.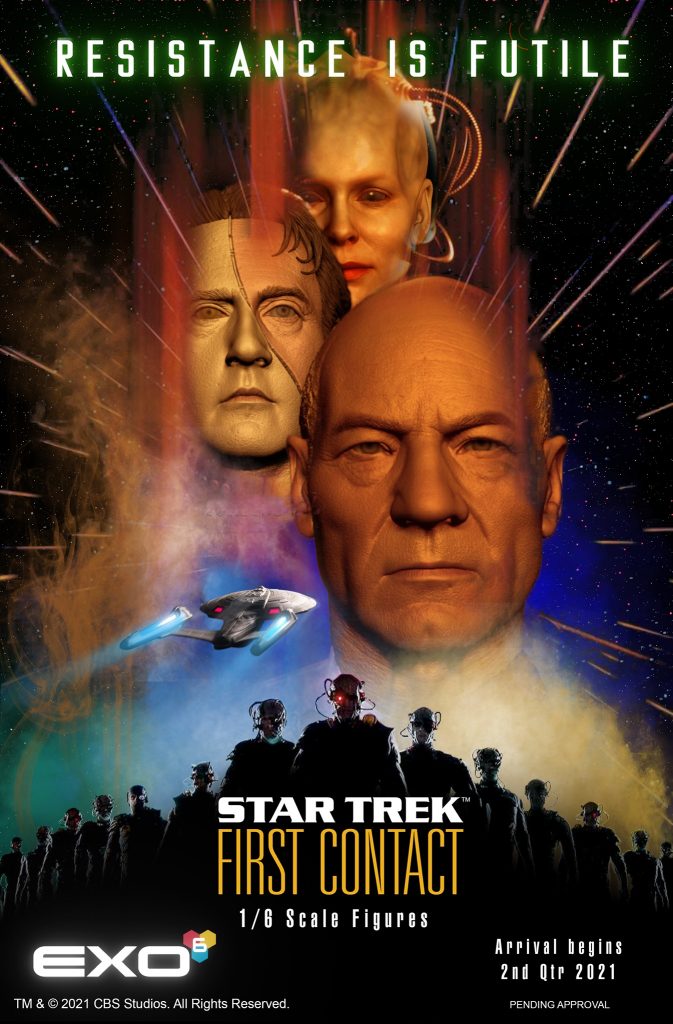 No images of the newly announced Picard or Borg Queen are available as of yet, however, they have released the above homage poster to the original film.
Pre-orders for the Data figure are expected to go live on Monday 1st Feburary and we can expect Picard and the Queen later in the year.
---
For the latest news, views and updates from everything in the Star Trek universe, follow our social media platforms below.
▶ Facebook – https://www.facebook.com/TrekCentral
▶ Twitter – https://twitter.com/TheTrekCentral
▶ Discord – https://discord.gg/f62Gbcu