Prepare for jazz! Star Trek Lower Decks returns with Season 2, as the crew of the U.S.S Cerritos is back in action. The upcoming ten-episode series will air premiere on August 12th, 2021, with each episode arriving each week. The season final is expected to drop on October 14th, 2021.
Season two takes place approximately three months after the events of the season one finale, the U.S.S. Cerritos is dispatched on a mission that results in an encounter with "strange energy." The last time we saw Brad Boimler (Jack Quaid), he was serving on the U.S.S Titan under Captain William T. Riker (Jonathan Frakes). Episode One of Season Two is titled "Strange Energies".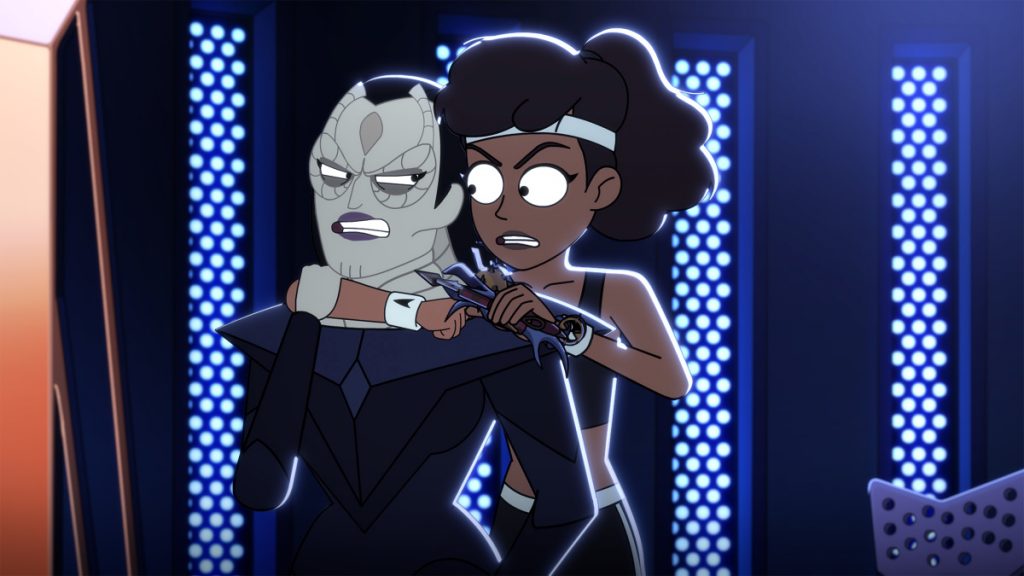 Our four main cast members are back in action once again. Jack Quaid (Lieutenant junior grade Brad Boimler), Tawny Newsome (Ensign Beckett Mariner), Noël Wells (Ensign Tendi), and Eugene Cordero(Ensign Rutherford).
In addition to the Lower Deckers, the Starfleet characters that comprise the U.S.S. Cerritos' bridge crew include Captain Carol Freeman, voiced by Dawnn Lewis, Commander Jack Ransom, voiced by Jerry O'Connell, and Doctor T'Ana, voiced by Gillian Vigman.
Developed by Emmy Award-winner Mike McMahan ("Rick and Morty," "Solar Opposites"), STAR TREK: LOWER DECKS focuses on the support crew serving on one of Starfleet's least important ships, the U.S.S. Cerritos, in the 2380s.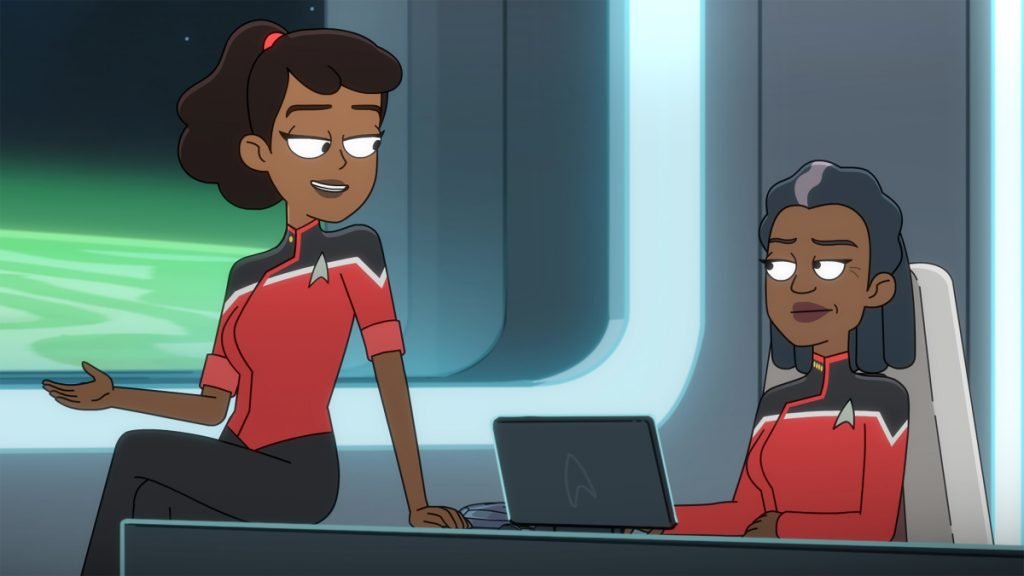 How To Watch Season Two!
Paramount+ – United States
Star Trek: Lower Decks streams exclusively on Paramount+ in the United States. You'll need to register for the streaming service to watch the second season, as well as all other Star Trek Universe shows.
Paramount+ comes in at $5.99 for their Limited Commercials plan, or $9.99 to stream without interruption. Both options come with 1-week FREE and you can cancel any time, so you could watch episodes free of charge.
Seasons One and two of Star Trek: Lower Decks will be available to stream exclusively on Paramount+ in Latin America beginning in September 2021.
Amazon Prime Video – International
International viewing has always been a little issue with Star Trek: Lower Decks, especially with the delayed launch of Season One. Amazon has confirmed that Trekkies can watch the second season on Amazon Prime Video from August 13th, one day after the US release via Paramount+.
Lower Decks can be watched via Amazon Prime Video in the following locations such as Australia, New Zealand, Europe, Japan, India, United Kingdom and more. Tune in every Friday for brand new episodes of the season.
Crave – Canada
In Canada, Star Trek Lower Decks airs on Bell Media's CTV Sci-Fi Channel and streams on Crave. The streaming service of Crave has all of Lower Decks Season One available on demand. Crave is $9.99 per month, and includes hit TV series and premium channel Showtime. There are also a number of upgrade options available for an additional fee.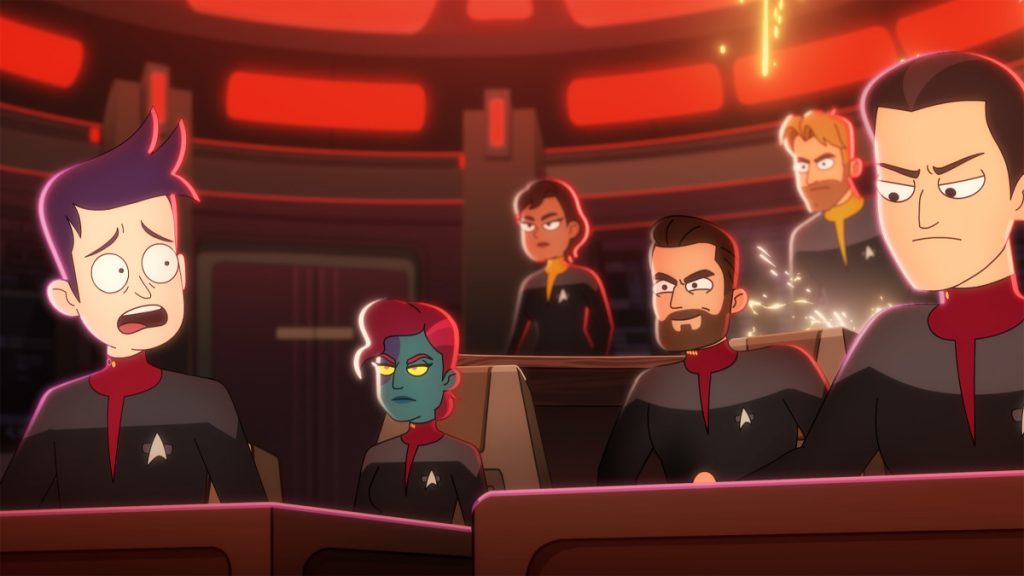 Trekkies looking to catch up on Star Trek: Lower Decks Season One can stream it on the services mentioned above. Blu-Ray and DVD releases of season one debuted earlier this year in May.
Star Trek: Lower Decks Season Two premiers on Paramount+ and Crave on August 12th, 2021. August 13th sees the premiere on Amazon Prime Video for International Trekkies.
---