Perfect World Entertainment, the publisher of Star Trek Online has launched a new partnership to help raise funds and awareness for the Girls and Boys Club of America.
The Boys and Girls Club of America is a not-for-profit organization that aims to enable young people to reach their full potential and throughout 2021, Perfect World Entertainment, Cryptic Studios in conjunction with ViacomCBS Consumer Products will join forces to raise much needed funds for the charity in what is Star Trek Online's 11th Anniversary year.  

The initiative is called Perfect World Level Up and throughout the year, Perfect World Entertainment will raise funds and awareness through cause marketing promotions, employee giving and volunteering to help Boys & Girls Clubs make a positive difference and build great futures for America's youth. To help start the program Star Trek Online will introduce two special downloadable bundles of which 100% of the costs will be donated to The Boys and Girls Club of America.
Yoon Im, CEO of Perfect World Entertainment says: "We're proud to introduce Perfect World Level Up and our partnership with Boys & Girls Clubs of America in our inaugural year, to support the next generation of leaders. Given the tremendous success of our previous charity drives, which collectively raised over $350,000 in donation funds, it made perfect sense to establish an official charity program that would continue this positive work, and partner with organizations, like Boys & Girls Clubs of America, who strive to make a positive difference in the world." 
Star Trek Online's Executive Producer Andre Emerson adds "As a Boys & Girls Clubs alumni, I'm thrilled about the partnership and the Star Trek Online charity drive supporting Boys & Girls Clubs of America. My time as a Club kid was an incredible experience that had a huge impact on my life. It's an honour to have found a way to give back to the organization with the Star Trek Online team." 
From now through February 7, Star Trek Online players can visit Groupees to purchase in-game items and help support the next generation of future Captains. 100% of Perfect World Entertainment and Cryptic Studios' proceeds will go to Boys & Girls Clubs of America. The available bundles will include two tiers priced at $2 and $10 and are listed below.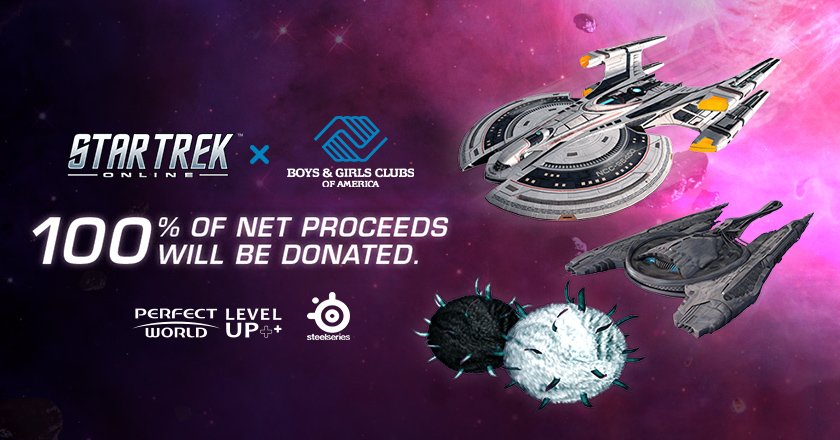 Available for all platforms (Steam, Epic Games Store, Xbox One, PlayStation®4)
Tier 1 – $2.00 USD
Items: Black Alert Tribble, title: Charitable
Tier 2 – $10.00 USD
Command Dreadnought Bundle (This bundle will contain Gold Tech Upgrades instead of keys)
1 Gold Tech Upgrade
1 Fleet Ship Module
Users who purchase this tier will automatically be granted items from Tier 1
Additionally, players can make a donation directly to Perfect World Level Up's Boys & Girls Clubs page. Anyone who donates $100 or more between today till February 7 will be entered into a raffle for a chance to win a Star Trek Online Anniversary Legendary Starship Premium Bundle and a $250 SteelSeries gift card. Released last year to celebrate the game's 10th anniversary, this coveted starship bundle includes over 20 ships, plus a variety of costumes, ship slots, master keys and other items (Additional details available here). Five winners will be randomly selected and notified by February 11.
"We are excited to have Perfect World Level Up as new partner, advocating for the 4.6 million kids and teens across America who need us most. Thank you to Perfect World Level Up for creating opportunities for everyone to learn more about Boys & Girls Clubs and the critical support we provide kids, families and communities, especially during times of crisis. From cause campaigns to employee giving and volunteerism, their commitment will help us continue to inspire young people to reach their full potential." Says Chad Royal-Pascoe, national vice president, corporate & cause partnerships, Boys & Girls Clubs of America
ABOUT BOYS & GIRLS CLUBS OF AMERICA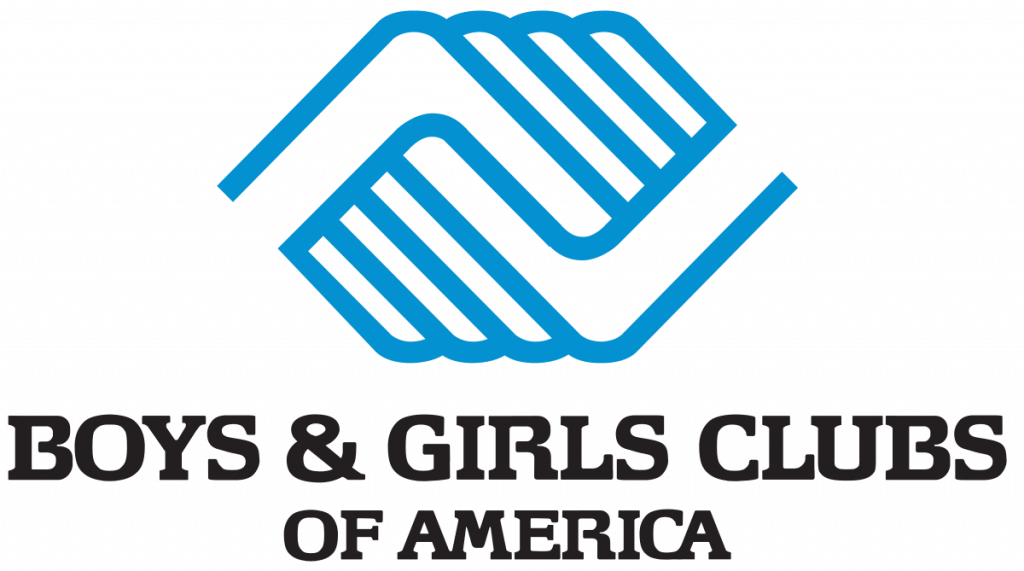 For 160 years, Boys & Girls Clubs of America (BGCA.org) has enabled young people most in need to achieve great futures as productive, caring, responsible citizens. Today, more than 4,700 Clubs serve over 4.6 million young people through Club membership and community outreach. Clubs are located in cities, towns, public housing and on Native lands throughout the country, and serve military families in BGCA-affiliated Youth Centers on U.S. military installations worldwide. They provide a safe place, caring adult mentors, fun and friendship, and high-impact youth development programs on a daily basis during critical non-school hours. Club programs promote academic success, good character and citizenship, and healthy lifestyles. In a Harris Survey of alumni, 54 percent said the Club saved their lives. National headquarters.
Star Trek Online is a free-to-play massively multiplayer online game that allows players to explore the Star Trek universe from within. Players can forge their own destiny as Captain of a Federation starship, champion the Empire through the far reaches of the galaxy as a Klingon Warrior, rebuild the Romulan legacy as the commander of a Romulan Republic Warbird or carry out daring missions on behalf of the Dominion as a Jem'Hadar soldier. Captains can also explore iconic locations from the Star Trek universe, make contact with new alien species and battle alongside other players in customizable starships. Star Trek Online is currently available on PC, PlayStation®4 and Xbox One.
To download and play Star Trek Online today for free, visit www.playstartrekonline.com.
---
Stay up to date on all the latest news from Perfect World Entertainment and Star Trek Online by joining our community via the below links
▶ Facebook – https://www.facebook.com/TrekCentral
▶ Twitter – https://twitter.com/TheTrekCentral
▶ Discord – https://discord.gg/f62Gbcu