News came out of ViacomCBS earlier this week that the current incumbent Marc DeBevoise will be stepping down from his role as Chief Digital Officer of ViacomCBS and President/CEO of ViacomCBS Digital and is being replaced by Tom Ryan. DeBevoise will remain in post until the end of 2020 and help with the transition process.
Now, these names might not mean too much to us here in the UK and in all fairness I can understand why you might be thinking "what has this got to do with us?" which would be a reasonable thought, however, the switch in management could offer some encouragement that we will see Paramount+ and access to all of the Star Trek franchise both old and new, sooner rather than later.
We reported last month on the new venture from ViacomCBS in which they will be replacing CBS All Access with Paramount+, something that has been in the works since the merger earlier this year. Initially, the launch of the new platform which is due in early 2021 will debut in Europe via the Nordic Counties and has been marketed as a global streaming service which also sees its launch in Australia and Latin America. The hope is that Paramount+ will find its way to UK devices not long after especially as ViacomCBS also own the UK TV Station Channel 5 and its sister station My5 giving it some footing in the UK and a possible entry point. We could now be one step closer thanks to Ryan's appointment and a free streaming app called Pluto TV.
Below is an extract from ViacomCBS's press release:
"As President and CEO, ViacomCBS Streaming, Ryan will lead ViacomCBS's efforts to further accelerate the growth of its free and pay streaming services, building on his success establishing Pluto TV as the #1 free ad-supported streaming TV service in the U.S. and a growing global force. He will now also oversee the transformation of CBS All Access into Paramount+, working closely with the team on programming strategy, platform development and marketing for the enhanced streaming service. In his new capacity, Ryan will partner with the ViacomCBS Content Council to accelerate a franchise-driven content strategy across the company's streaming ecosystem, formalizing the role of ViacomCBS's studios as multiplatform content providers. This will maximize the deployment of both IP and talent relationships across ViacomCBS's streaming and other platforms."
If you haven't heard of Pluto TV, it's a free TV streaming service owned by ViacomCBS which in June 2020 boasted over 100 channels to choose from with a whole host of film and TV to stream – the quality of the content is debatable but not the point here – and since its UK launch in October 2018 has had over 10 million downloads via the Play store and currently sits in the number 64 slot of top 100 entertainment apps on Apples App Store, as well as having over 33 million active users worldwide. Founded by Tom Ryan in 2013 and under his stewardship, Pluto TV has been a huge success in the UK.
The press release goes on to say:
"ViacomCBS has a unique opportunity to combine the best of our brands in a seamless ecosystem of must-watch, direct-to-consumer services for audiences around the world," said Bob Bakish, President and CEO, ViacomCBS. "As we plan for the launch of Paramount+, bringing together the leaders of our streaming platforms to create a unified global organization will enable us to execute a holistic strategy across both free and pay. We will draw on the breadth and depth of ViacomCBS's franchises and branded IP to deliver an extraordinary collection of diverse content with the convenience consumers want."
Bakish continued, "Tom is a pioneering streaming executive who has demonstrated extraordinary talent in creating a differentiated, consumer-centric service that resonates with global audiences. He will bring this same digital expertise, entrepreneurial spirit and strategic, collaborative mind set as we deliver the very best of ViacomCBS to Paramount+ and our portfolio of streaming platforms. I'm thrilled to work with him, Kelly and the team to unify, strengthen and scale our industry-leading digital offering."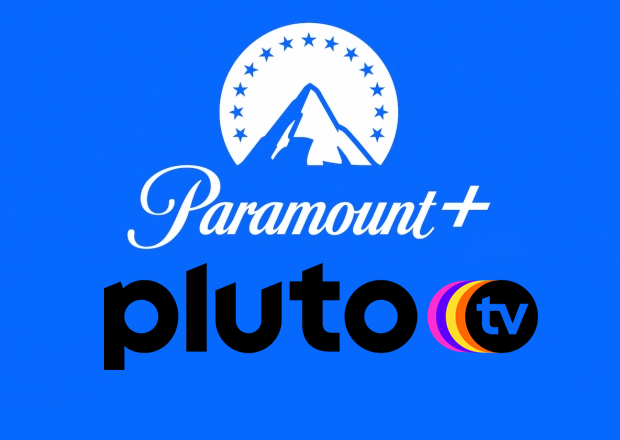 "Combine the best of our brands", "create a unified global organization" and "deliver the best of ViacomCBS to Paramount+ and our portfolio of streaming platforms" these quotes clearly stand out, and while it's too early to tell what this would actually look like, it does gives the clearest indication yet of ViacomCBS's intentions with Paramount+. Tom Ryan has experience in launching, promoting and creating a successful streaming service on our shores. It also means that they have a streaming structure and healthy customer base already established in the UK thanks to Pluto TV which they could very well use as a springboard to launch the service here, potentially seeing Pluto TV and its content amalgamate into Paramount+. Throughout the full press release, the word global is used many times and this can only be good news for us here in Blighty as it's clear that the UK will likely be an eventual market Paramount+ will want to break into which could also see new Star Trek shows helping lead any potential marketing campaigns, not unlike what The Mandalorian did for Disney Plus.
It's been well documented that Lower Decks hasn't found a UK distributor with various unconfirmed rumours that it was not picked up Netflix or Amazon Prime due to poor performances of previous Trek shows, namely Discovery and Picard. With a second series already written, it's not too far removed to assume that ViacomCBS could use Lower Decks as a way to market Paramount+, especially given its success with fans and on All Access in the US and Canada (And some naughty people who have seen it via none legal methods). Netflix already carries the majority of Star Trek content for the UK but if Paramount+ does come to the UK then no doubt all of the Trek franchise will be recalled and become exclusive on the new service including all future Star Trek shows. A bonus for those Trek fans who may have purchased subscriptions to both Netflix and Amazon Prime purely for their Star Trek fix as now they can make the single payment instead of paying for two.
It's safe to assume then it's more of a question of when Paramount+ comes to the UK and not if. The full ViacomCBS press release can be found by clicking HERE
Let us know your thoughts in the comments below.
Are you excited for the new platform? Let us know by accessing our social media platforms:
▶ Facebook – https://www.facebook.com/TrekCentral
▶ Twitter – https://twitter.com/TheTrekCentral
▶ Discord – https://discord.gg/f62Gbcu
Legacy content from trekthis.co.uk