The second season of Star Trek: Strange New Worlds is over. The cliffhanger ending almost certainly left you wanting more. Perhaps you just want to sit back for another epic adventure with these characters? Well then, I've got quite the series recommendation for you! While it's not picking up on that cliffhanger, IDW's Star Trek: Strange New Worlds – 'The Scorpius Run' can more than fill that SNW-shaped void while we wait for Season 3!
The series sees the USS Enterprise and her crew exploring the unknown Scorpius constellation. It's only a 5-issue miniseries, full of strange and unfamiliar territories and a solid gallivant around the cosmos. It's a bit like The Amazing Race but taken out to the stars, and hopefully far better than reality television. The epic adventure begins today. Find out all the facts in my review of Captain Pike's latest escapades!
WARNING – This review contains some spoilers for Strange New Worlds – 'The Scorpius Run' #1. You have been warned!
Distress Call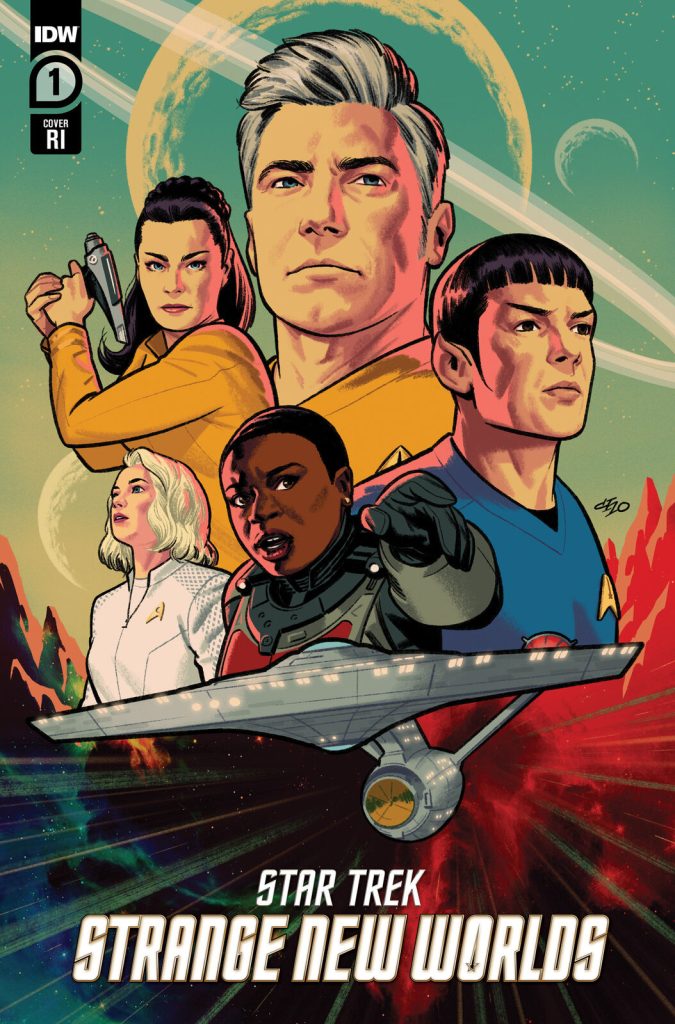 Strange New Worlds – 'The Scorpius Run' #1's setup is one that anyone who's seen any Star Trek is all too familiar with. The Enterprise responding to a distress call. It's become so much of a trope that it's been subverted more than a couple of times, just think of the Pakleds in "Samaritan Snare". I'm glad to announce that The Scorpius Run presents yet another twist in the all-too-familiar tale.
The new character Aisla is introduced in one of the funniest character introductions I've seen in a long time. It's a relationship that quickly moves from aggression to allyship while also introducing a new species: the Klessian. What we have here is a really cute setup, with a gorgeous alien design to boot. Whilst it's not completely original, after nearly 60 years of science fiction, it's a very tall order. That being said, this one's adorable and they're probably my favorite one in recent memory.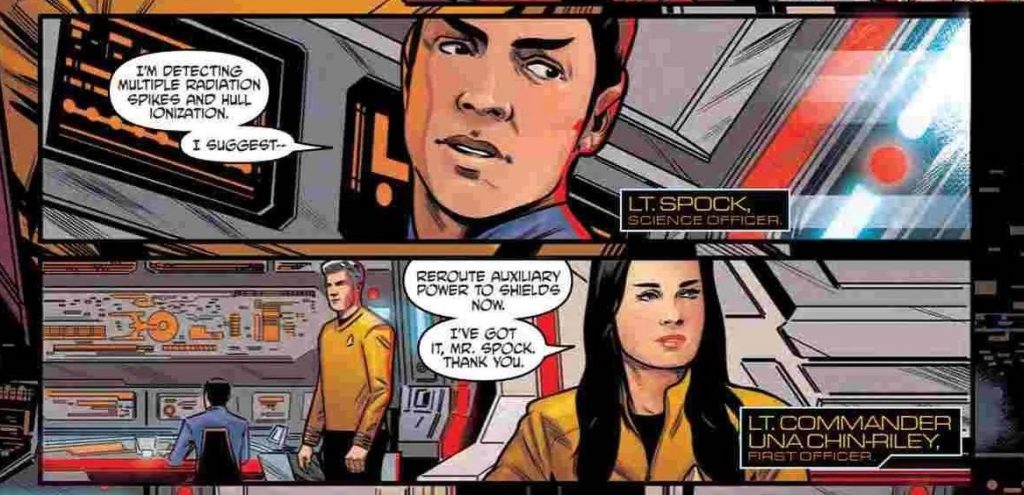 Speaking of design, all of the characters look ripped right off the screen from the TV show. All of your regular SNW characters are first introduced with a little textbox, but if you've seen the TV show, you really won't need it. Comic likenesses of Star Trek characters are usually on point, but there's something really special about the art on display here. It's simply gorgeous to look at – the characters, the sets, the ships, and all the new aliens. I'm in love, the colors really pop here!
The Game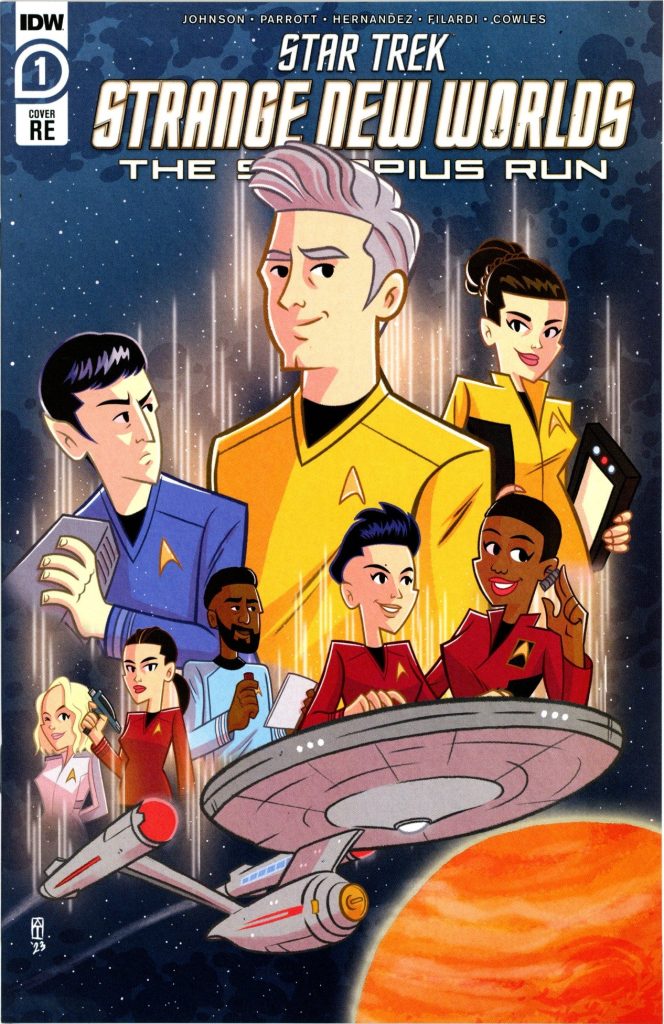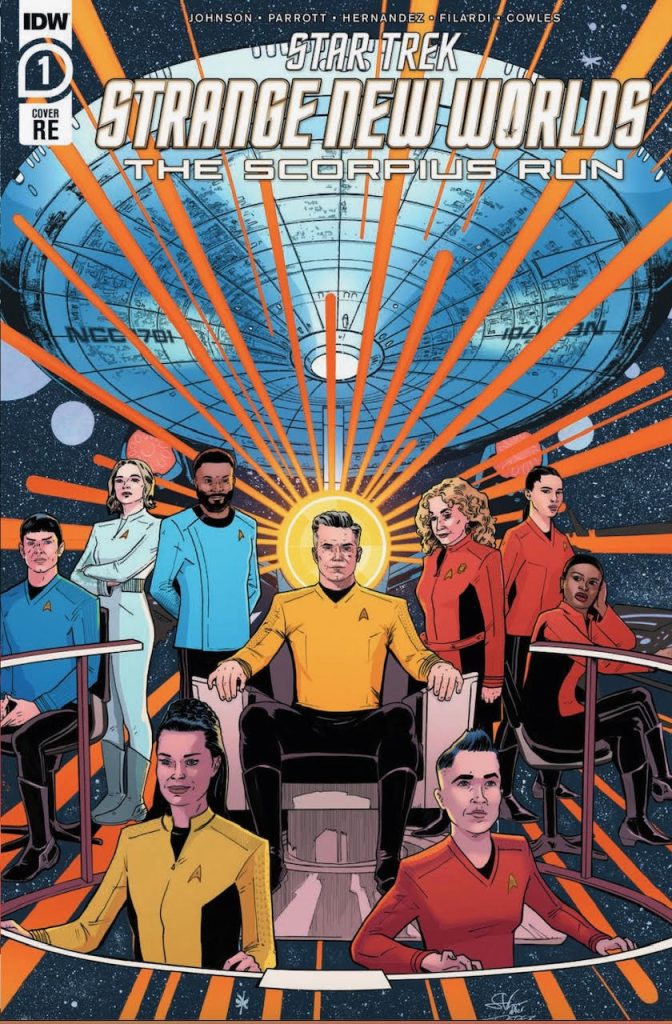 Nothing screams science-fiction like ominous heads in jars, especially those who have visually striking and intimidating speech bubbles. Zephyx is the ruler and protector of the Scorpius region, and he's exactly the sort of antagonist that a Strange New Worlds story needs. Kirk faces so many gods and ultra-powerful beings, it's about time that Pike got a solid turn at it. I love when an alien gets so bored he invents trials and games, and this one's no exception.
While comics have budgets and art takes time, there's no real limit to the sort of alien settings that can be created. Given how strong the art design is in Strange New Worlds – 'The Scorpius Run', I'm really hopeful for some properly alien adventures. The threat of a dangerous race creates tension, but it also means that they'll be moving all around the galaxy. Who knows where they'll end up exploring, it's a very exciting prospect!
I don't want to get into the specifics, but there are more than a few mysteries set up around Zephyx and the Scorpius Run itself. It's not explicitly laid out in the comic, but there's enough here hinting toward some ulterior motives. I'm really excited to see where this one leads, and if what I think about Zephyx's history with the Federation is anywhere near correct, we're in for quite the story. Do you know what I want right now though? I want issue #2!
Strange New Worlds – 'The Scorpius Run' #1 Preview
Conclusion
Strange New Worlds – 'The Scorpius Run' is definitely a comic series I'll be keeping an eye on. It's a totally alien region of space, with an overlord forcing people to race for the safety of their planets. I don't love invoking other media for comparison, but it's definitely similar to Doctor Who's "The Ghost Monument". As far as I'm concerned, that's a good thing. I'm excited to see where this goes, compared to a lot of other series, it's a lot brighter and more colorful. Alongside the ongoing Day of Blood crossover, this one's an absolute joy.
I've got a track record of reading any of the Star Trek comics that are put in front of me, but this is one that really excites me. It's sure to be a fast-paced adventure full of brand-new aliens and a sadistically gamified survival scenario. That's a pretty unique premise as far as Star Trek stories go, so I hope the series treats it properly.
Issue #1 Credits
Writers: Mike Johnson & Ryan Parrott
Artist: Angel Hernandez
Colorist: Nick Filardi
Letterer: Clayton Cowles
Design & Production: Neil Uyetake
Group Editor: Heather Antos
Editorial Assistant: Vanessa Real
Story Consultant: Kristen Beyer
---
In the Next Issue…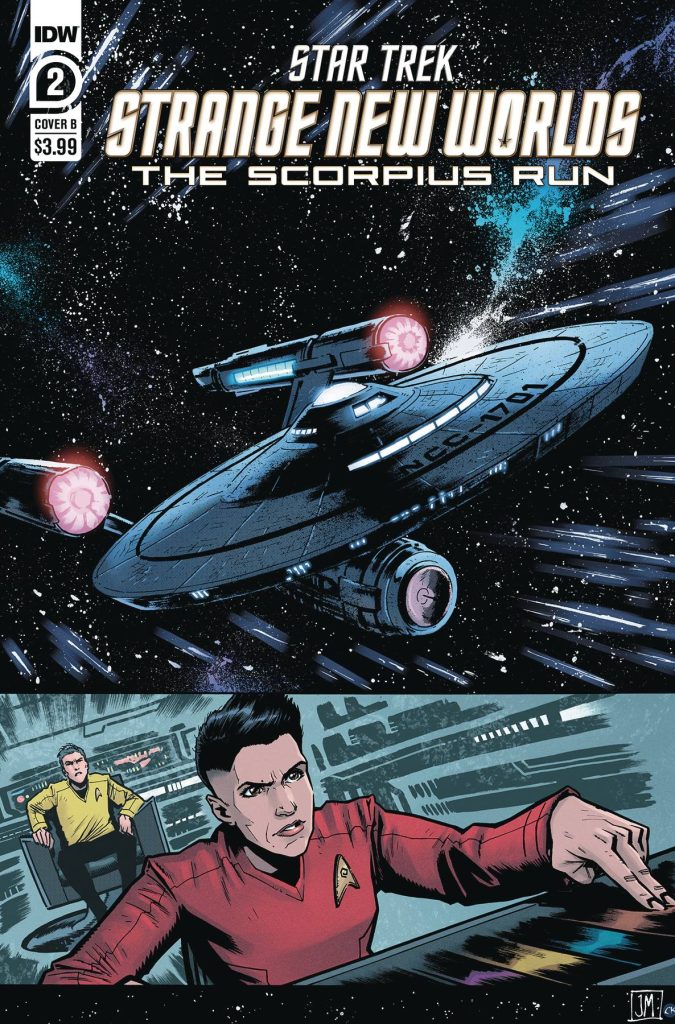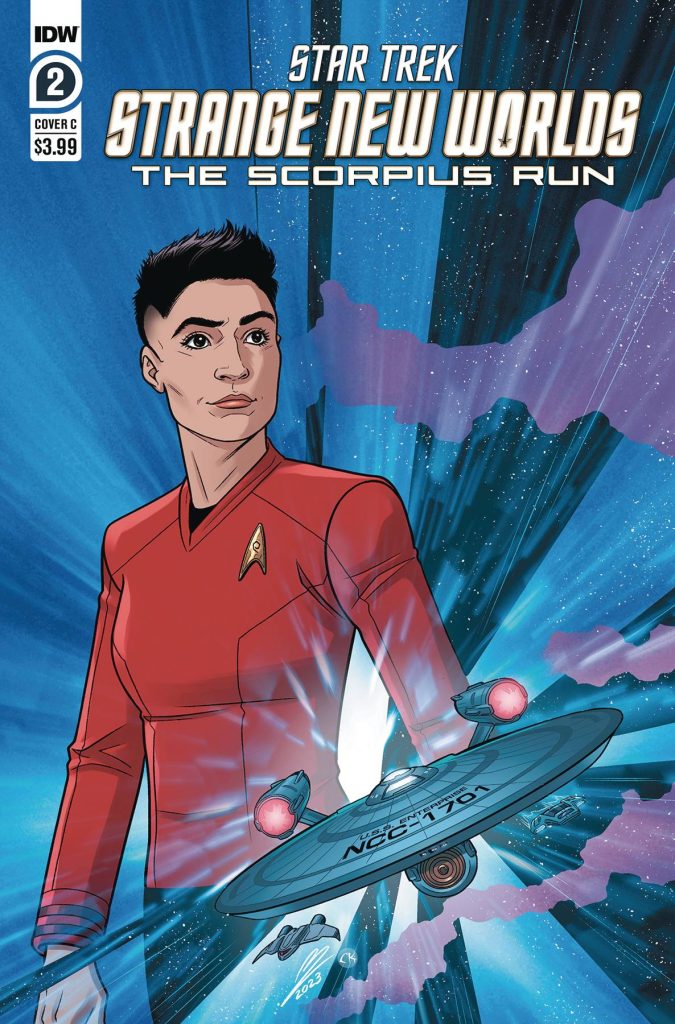 Issue #2: Let the race begin! After entering a crime lord's starship competition to save an innocent pilot, the U.S.S. Enterprise jets through a gauntlet of dangerous environments in the unexplored Scorpius sector. But cosmic storms and sentient ship-eating asteroids aren't the only obstacles the crew will have to survive!
Release Date: October 4, 2023
---
More From Trek Central
🚨 – REVIEW – Star Trek: Strange New Worlds "Hegemony"
🔥 – REVIEW: Star Trek Issue #11
🔍️ – Where Is Star Trek: Strange New Worlds Season 3?
---
Join the Star Trek conversation via our social media platforms: