The school days of one of our favorite Starfleet captains continue in this week's Star Trek: Picard's Academy #2. Where we last left off in Issue #1, Picard had been fighting with one of his classmates Resh. However, he got caught by one of his teachers, Professor Spock! This must be the story of their previous meeting that was mentioned in The Next Generation's "Unification"? No matter what, with two legends crossing paths like this it's bound to be a fun time.
So what will befall Picard with this meeting with the legendary Spock? Will Picard attend the social event he's desperately trying to avoid? And what of this group exam? All this and more in this review of the legendary Captain's continuing Academy adventures!
WARNING – Spoilers below for Star Trek: Picard's Academy #2.
Memory Lane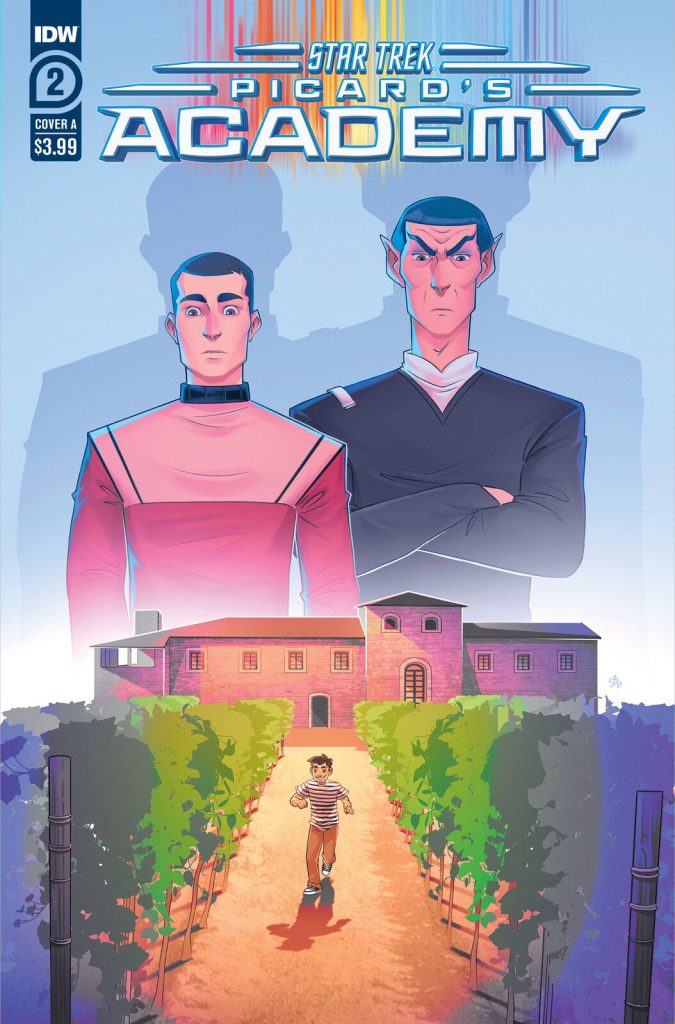 Picard's a very self-serious student, just the sort of behavior you'd expect from someone of his ilk at school. However, he's clearly still got some learning and growing to do if he expects to graduate on time. When a Vulcan criticizes our social behavior, maybe you should reconsider your stance. That's exactly what happens here, and it's actually rather beautiful. A lot of Picard's stories have found strength in exploring his childhood, and this is no exception.
This issue portrays Picard as an academic weapon, slaving away until he graduated top of his class. Also, it ties into the sibling rivalry that we saw in "Family". In many ways, this issue is an adaptation of the stories we heard in that episode. The ire from his father, and jealousy from his brother as he studied to escape France and be the first of his family to join the stars. The fact that Spock himself was there to help him dissect this mostly goes understated, really only speaking at the end. It's quite a powerful moment.
Something that the comic grapples with rather well is the fact that Picard is just a kid. He's a far cry from the person we know. The very fact that people grow, change, evolve, and mature is just what this series is about. Picard is a character often put up on a pedestal as the model Starfleet captain, respected by fans as well as his fellow officers. The novelty of seeing him at his weakest, where he's even quite rude, is quite a refreshing take.
Nightmare Exam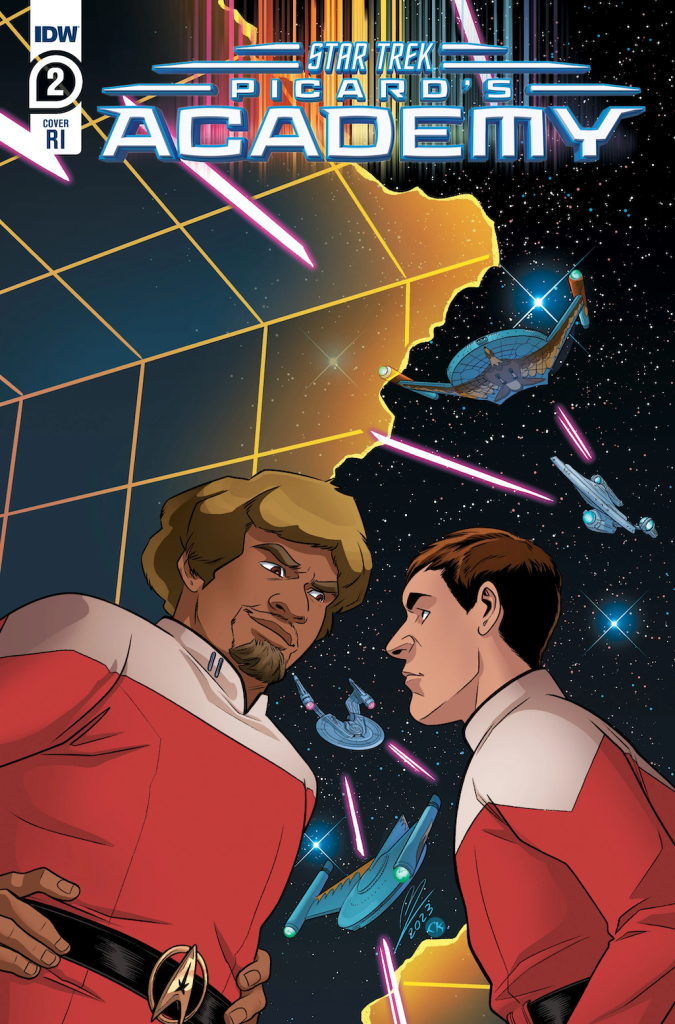 The back end of this issue far more explicitly falls into the teen drama category, rather than a nice character study. I don't mind it, but there's a pretty big tonal shift. It's an easy shout, but the color work at the party's really well done. There are all sorts of different colours flashing around, which really help set the mood, arguably more than the red solo cups!
This is also simply not the sort of setting you'd expect to find Picard, at all. He's like a fish out of water, dragged unwillingly into a social event. There's a good bit of comedy here, as he dodges socialising and runs straight to the drinks. The stress on his face is incredibly obvious, as is his frankly cold behavior in not helping others. We know the stabbing incident with the Nausicaan from "Tapestry", I really can't wait to see him grow into that Picard. May we even see an adaptation of that moment? It certainly fits!
We've all been faced with nightmare group tasks. Trying to coordinate a group of fellow students can either go really well or really badly. Picard learns at the end that the people he'll be working with include the squabbling troublemakers from the party. I'm sure that this is going to go brilliantly. Forcing him to get along with some of the crazier elements in his class is a recipe for disaster, but also some potentially interesting and hilarious mishaps. The next issue certainly looks like a lot of fun!
Picard's Academy #2 Preview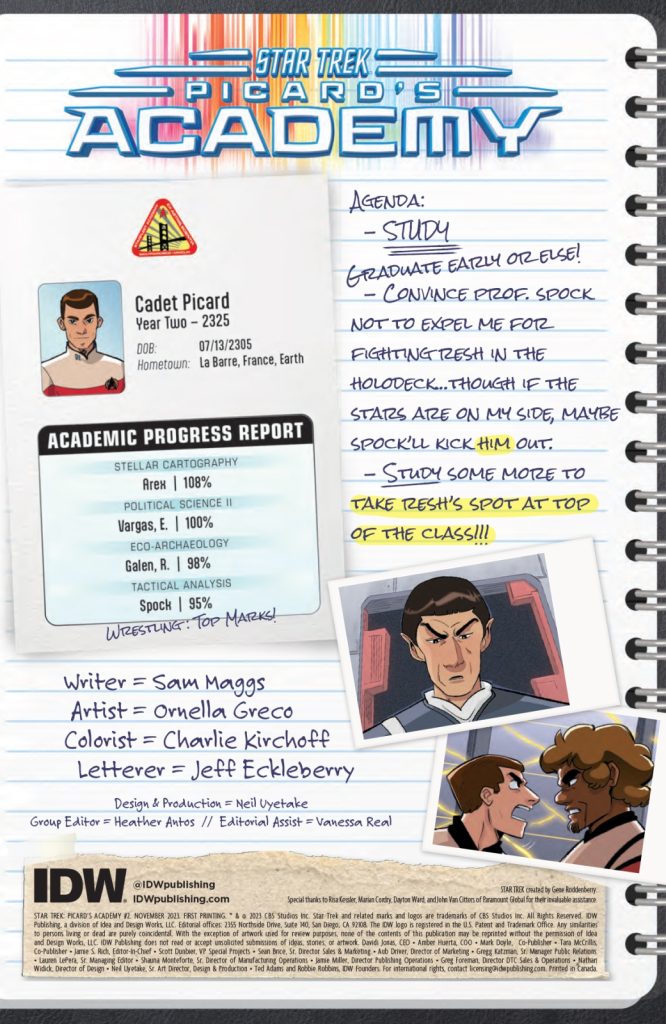 Conclusion
In many ways, I'm finding this series a refreshing change of pace. There are no big ship battles, the universe isn't going to collapse, and it's got time to relish being a low-stakes drama. The story's clearly inspired by the classic teen drama series you've seen. Having a Star Trek version of that is great. I can only hope that the series is given the time it needs to really find its footing and audience. There's something really fun about this concept that I hope gets to flourish, and what they're building looks to be just that.
It's a big departure from the other offerings, appealing to the young university student side of me. However that unfortunately comes with the caveat that the series is not for everybody. Even the art style has a far more cartoony quality, reflecting the lighter tone and lower stakes beautifully. It's unique, taking some real risks with the Star Trek franchise that we all know and love. If the series continues down this path, building up the mindset of Picard, we could be on the cusp of something really special.
You can pick up your own copy of Star Trek: Picard's Academy #3 out today in all good comic book stores. It's also available to order both physically and digitally from Amazon, and IDW Publishing's website. For more reviews, all the latest news, and some great Star Trek lore discussions, be sure to follow Trek Central!
Picard's Academy #2 Credits
Writer: Sam Maggs
Artist: Ornella Greco
Colorist: Charlie Kirchoff
Letterer: Jeff Eckleberry
Design & Production: Neil Uyetake
Group Editor: Heather Antos
Editorial Assistant: Vanessa Real
---
In the next issue…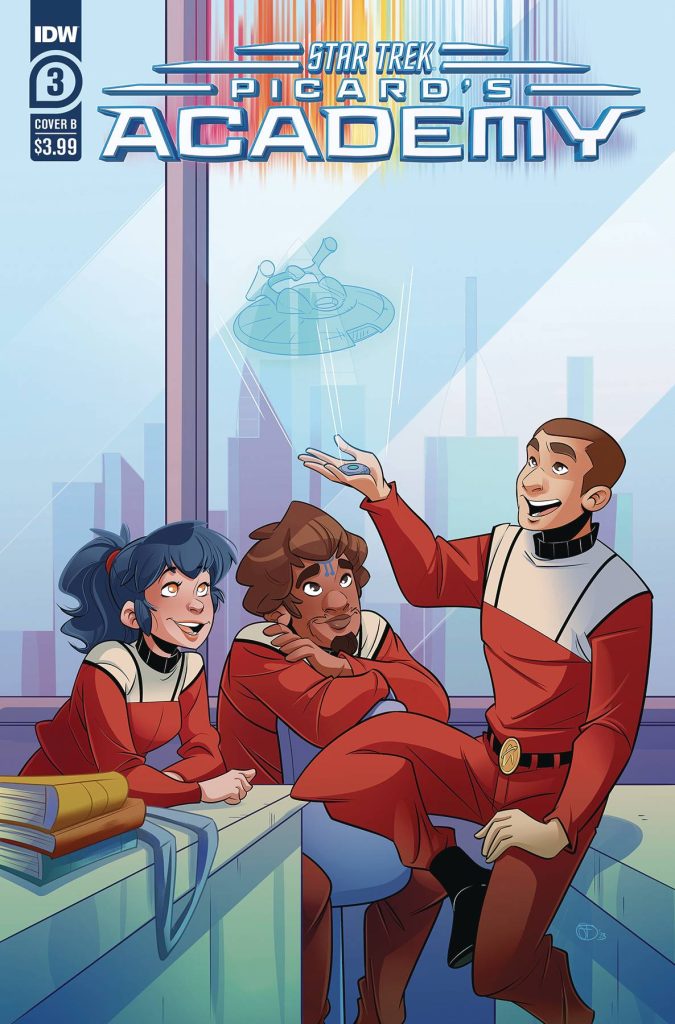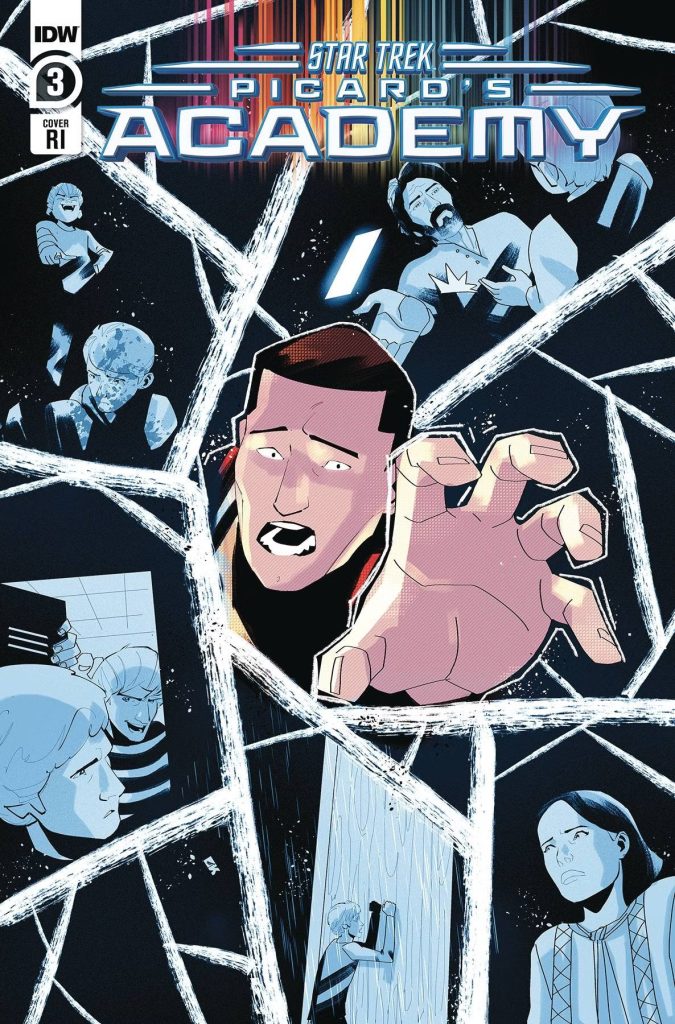 Issue #3: It's practice day for the most important test of Cadet Picard's Starfleet Academy career thus far! His first test was in actual space… and he is not ready. He may as well be yelling into a black hole after being put into a group with all his least favorite colleagues… and Marty, the girl he kind of, sort of likes. No one's listening to his commands, and he doesn't know how on Earth he's supposed to see eye-to-eye with Resh, his bully, and competition for the top of the class! Picard's course is set for failure, and if he can't figure out a way to change things soon… there goes his future.
Release Date: December 13, 2023
---
More from Trek Central
🚨 – Has the original USS Enterprise filming model been found?
🔥 – REVIEW – Star Trek: Lower Decks "Old Friends, New Planets"
🔍️ – REVIEW: Strange New Worlds 'The Scorpius Run' #3
---
Join the Star Trek conversation via our social media platforms: