Have you ever wondered what the legendary Jean-Luc Picard was up to during his years at Starfleet Academy? Then this is the series for you! Following on from a string of recent successes comes IDW's latest offering Star Trek – Picard's Academy. The series is pretty much what it says on the tin, following a young Picard trying to navigate life, adolescence, and graduating from school. Its first installment, issue #1, is out today!
We've gotten glimpses of what Picard was like in his youth before, with episodes like "The Chase". However, this series is easily the biggest exploration we've ever had. Picard's life from his arrival on the USS Enterprise-D onward is very well documented. A prequel then seems like the next logical step in exploring more of this character.
But is this story worth telling? How does this series stack up against other Star Trek comic offerings? And, perhaps most importantly, does this add new layers to Picard's character? All of this and more in this spoiler-free review of the debut issue of this new series.
The Academy Setting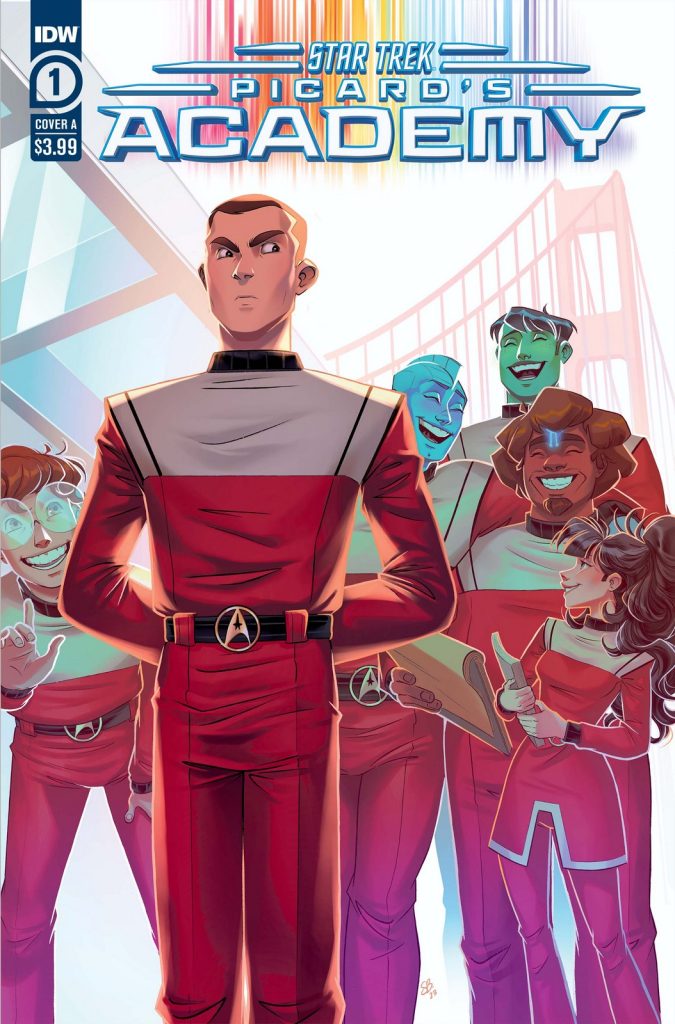 If the discourse permeating the rumors around the upcoming Starfleet Academy series is any indication, Star Trek crossing the bridge into teen drama isn't for everyone. However, Star Trek is a franchise that has long been about change and innovation. This is just the latest iteration of that process. I can tell this isn't going to be for everyone, but I find this story such a lovely breath of fresh air. In fact, this could well act as a transitionary tool between a show like Picard and the upcoming spinoff.
The comic essentially blends the two ideas, teen drama and a portrait of a legend, to great effect. On one hand, we get to see Starfleet Academy at a depth reserved for the stories of Star Trek Online. This isn't a random comparison either, with both STO and this comic giving really in-depth pictures of what it's like at the Academy. The best of it is, we do it with a character that we know, love, and want to see mature into the legend he is. Although there are a few guest appearances here outside of Picard that appeal to long-time fans as well!
The idea of Star Trek venturing into a predominantly teen genre like this one was a risky move. Alas, it's something I warmed to really quickly. An angle of a young Picard is immediately intriguing to me, and the way the story is told really helps to sell its existence. The style of narration is adorably immature and fun, with even the layouts of the pages feeling more like a diary at times. It's not a genre I thought Star Trek would lean into, but what good is a long-running media franchise if it's not versatile?
A Young Picard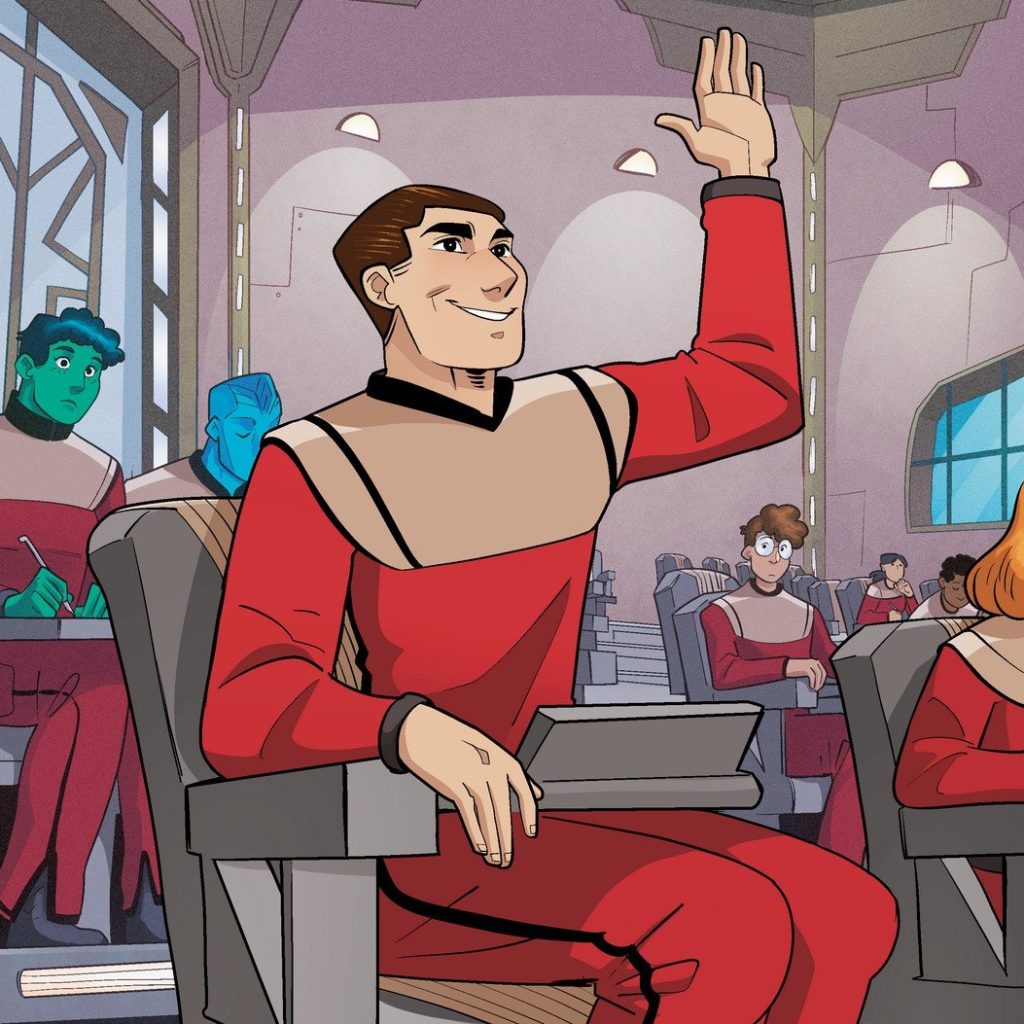 There's definitely an appeal to younger readers and fans here. The tone is a lot lighter than other IDW offerings. As a student at university, I see a lot of myself in these characters. The Academy also feels very lived-in, a very realistic portrayal of an educational institution. It's not a children's story by any stretch of the imagination, but there's a youthful energy to this series. This is something I've not seen out of IDW, and it's honestly not something I knew I needed.
That's not to say it's all sunshine, happiness, and low-stakes drama. While we're not at "end of the universe" stakes like the ongoing Day of Blood crossover event, there's a lot more conflict here than I thought. This extends beyond interpersonal relationships and into some more traditional space battles. It's absolutely delightful and is a great way to cram in a Star Trek history lesson, letting us see a side of history that wasn't shown properly on-screen.
As a first issue, it's hard to judge where the series goes from here. However, it feels like a journey toward Picard maturing and opening up a bit more around other people. It looks like all the new characters can challenge Picard in some interesting ways, as he navigates his overconfidence and learns to accept failure. Yet through all these faults, he's destined to become a legend. I'm beyond excited and invested to see how this series builds up this legendary character!
Issue Preview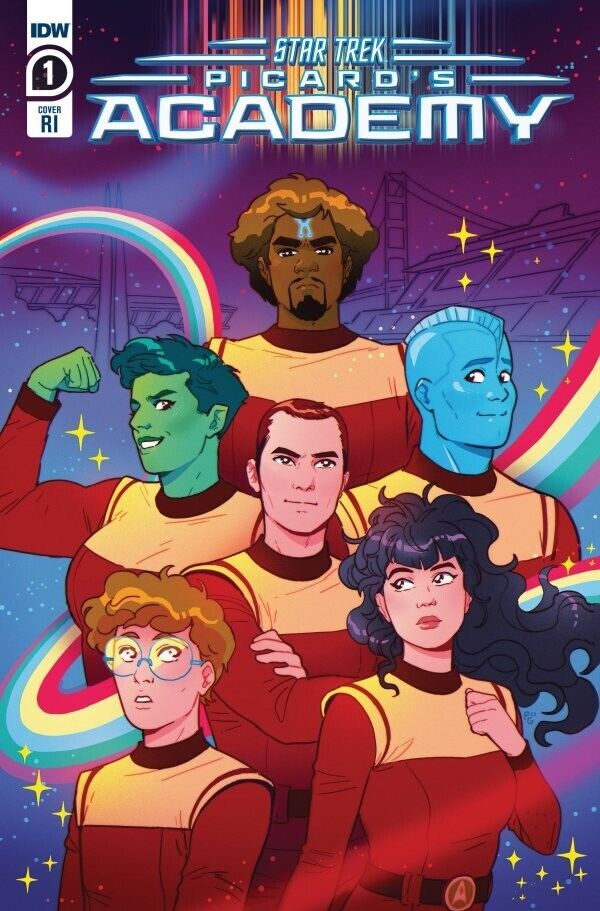 Conclusion
I think at the very least that this is well worth giving a chance. Also, if you're a fan of shows like Heartstopper, then you will have a great time with this. Assuming the upcoming Starfleet Academy series is anywhere near this good, I think we're in very safe hands. If anything, this is a great proof of concept that the franchise continues to push into new genres and can find success in an Academy-focused series. I hope that this is the start of something great, maybe even a longer series of adventures.
You can order your own copy of Star Trek: Picard's Academy #1 from all good comic book stores. It's available digitally and physically from Amazon and IDW's website. For more reviews, news, and talking about all things Star Trek, be sure to follow Trek Central!
Issue Credits
Writer: Sam Maggs
Artist: Ornella Greco
Colorist: Charlie Kirchoff
Letterer: Jeff Eckleberry
Design & Production: Neil Uyetake
Group Editor: Heather Antos
Editorial Assist: Vanessa Real
---
In the next issue…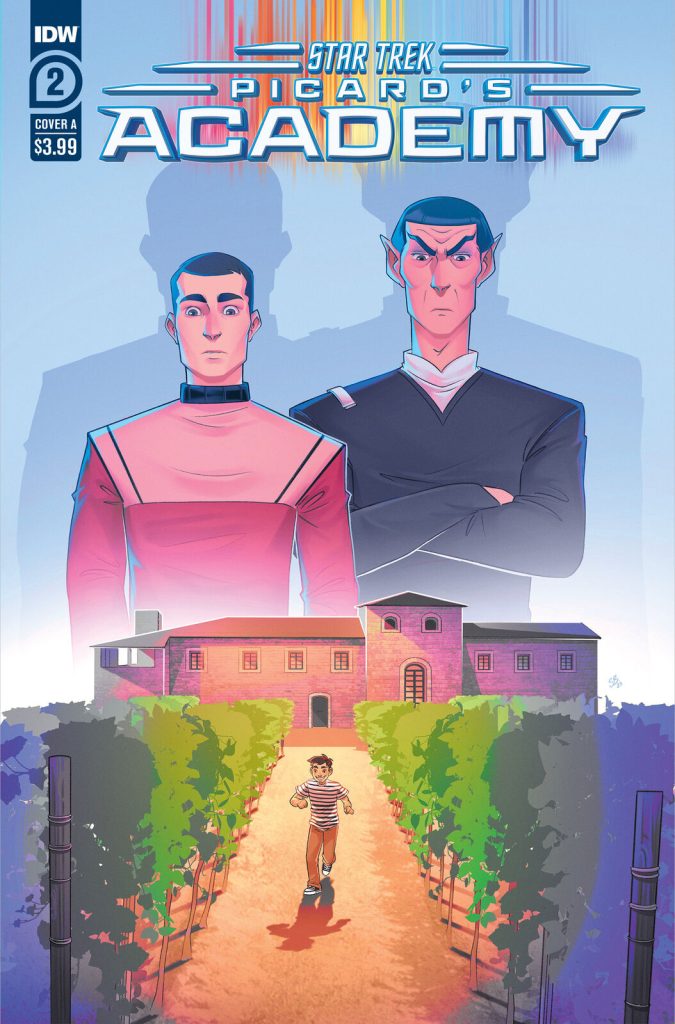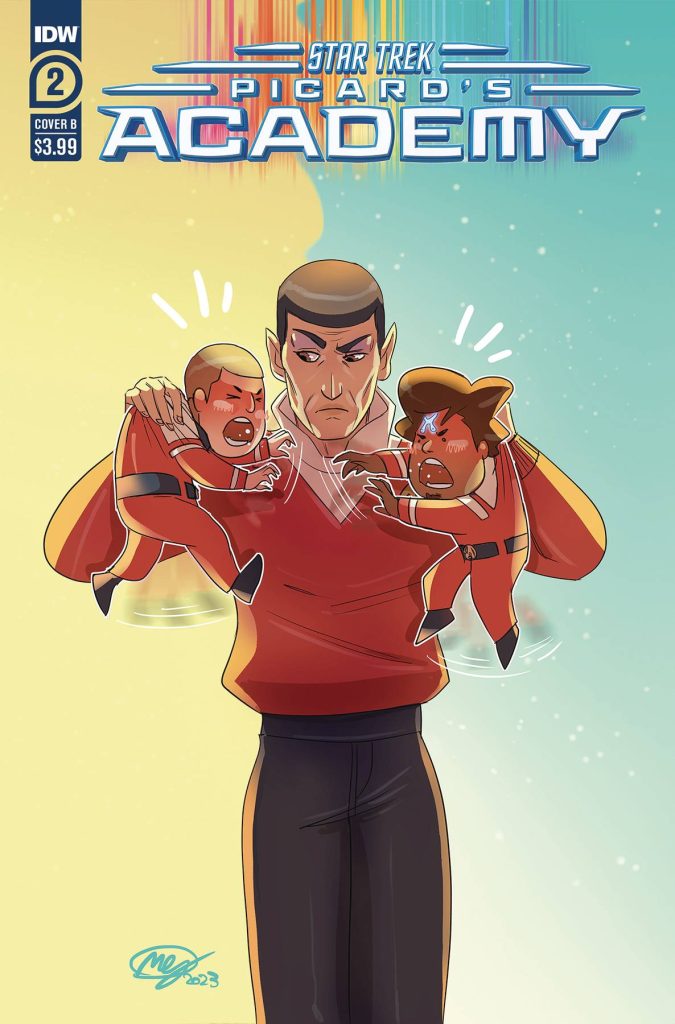 Issue #2: Class. Homework. Sleep. Repeat! Such is the life of Starfleet Academy star pupil Jean-Luc Picard. But if he's to achieve his dream of an early graduation and his own crew, he'll need to face his worst fear head-on: making friends. But this doesn't come easy for Jean-Luc, not when he's got a bully like the Betazoid Resh calling out all his mistakes and a really cute girl named Marty making him nervous… and certainly not with guest professor Spock analyzing every step he takes!
Release Date: November 8, 2023
---
NEW SERIES – Coming Soon!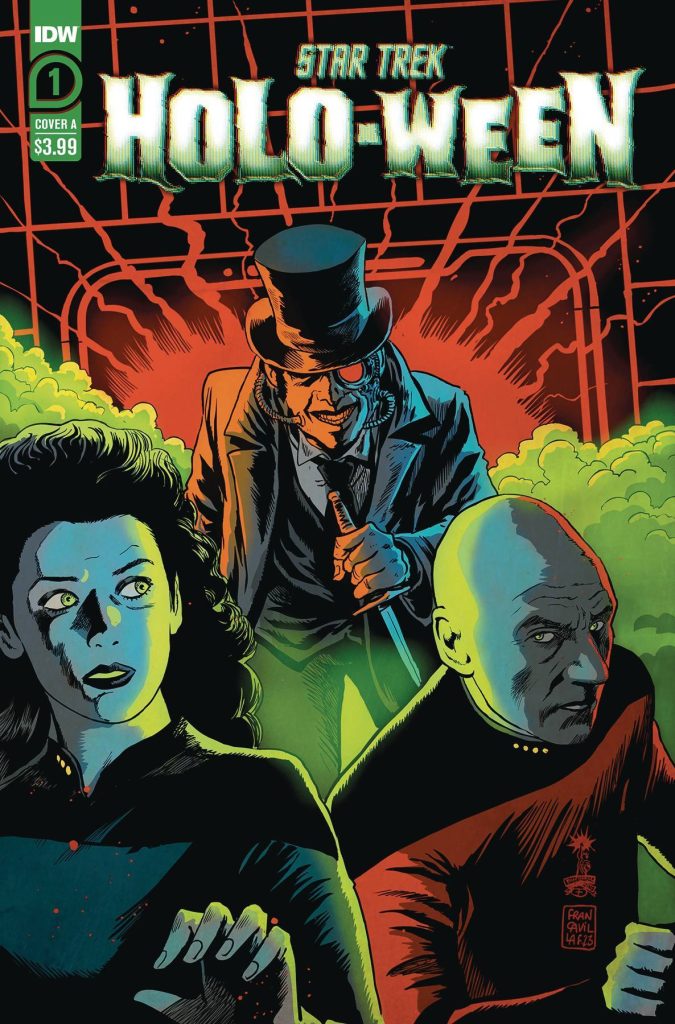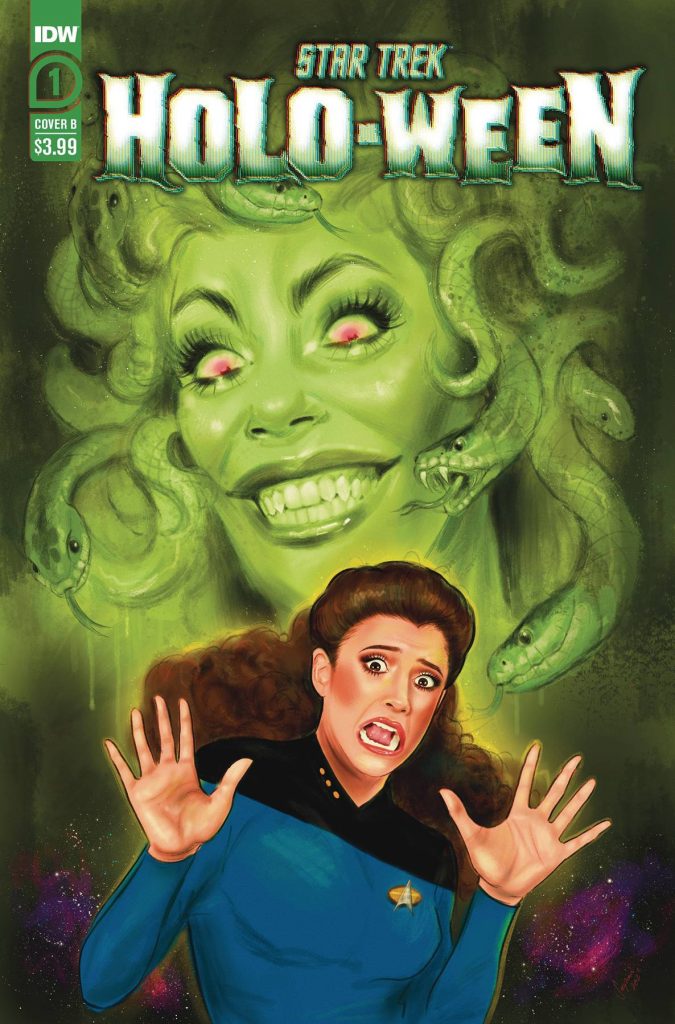 Star Trek – Holo-Ween
Issue #1: Acclaimed writer Chris Sequeira (Justice League Adventures and Sherlock Holmes: Dark Detective) and Eisner-nominated artist Joe Eisma (Morning Glories and Engineward) are bringing horror to the holodeck in a new four-issue miniseries in the month of October! After enduring an anxiety-ridden passage through a solar storm, Captain Picard and the crew of the U.S.S. Enterprise take to celebrating Halloween to reset the mood. But while the Earth holiday involves sweet treats and other festivities, they soon learn that fear is in-season when crew members begin to go missing one by one.
Release Date: October 3, 2023
---
More From Trek Central
🚨 – REVIEW – Star Trek: Strange New Worlds "Hegemony"
🔥 – REVIEW – Star Trek: The Motion Picture – 'Echoes' Issue #4
🔍️ – Where Is Star Trek: Strange New Worlds Season 3?
---
Join the Star Trek conversation via our social media platforms: