This week marked several birthday's for some of Star Trek's greatest legends, kicking off the week with William Shatner celebrating his 90th. Tributes were paid to mark what would have also been Leonard Nimoy's 90th birthday, as well as the late D.C. Fontana's 82nd. Plus trailblazing director Hanelle Culpepper picked up a NAACP award for Star Trek: Picard's premiere episode. There's new trailers for Trek alumni projects, podcast appearances, official merchandise news, Trek panels from 'Wondercon At Home' 2021 and much more!
---
This Week In Trek…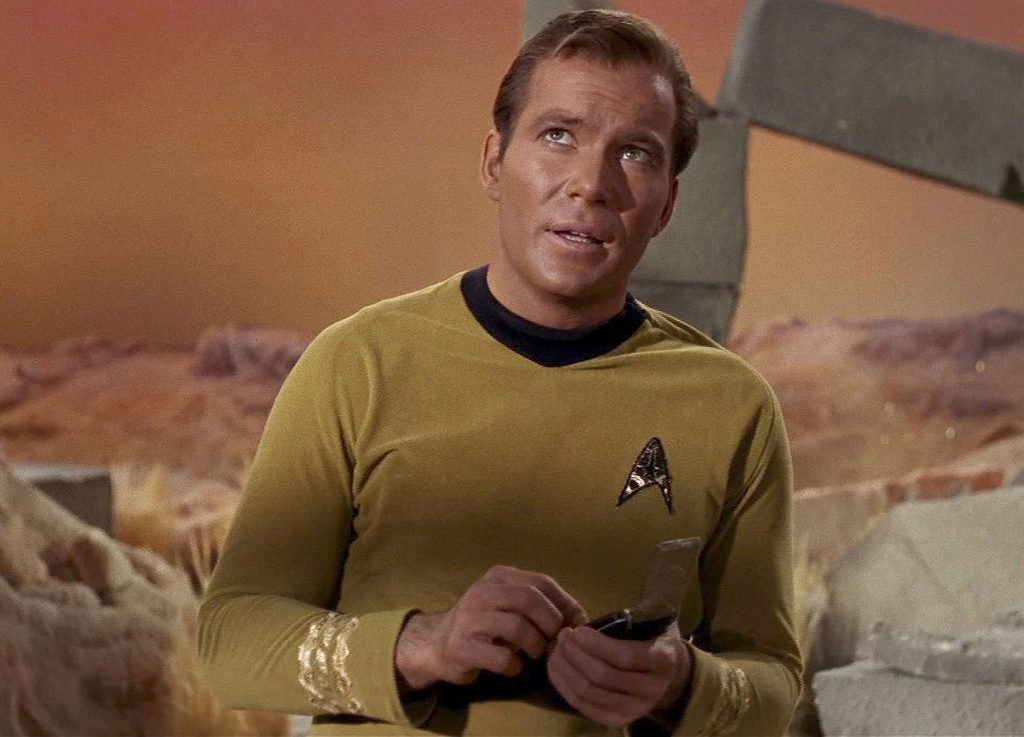 We kicked off the week by celebrating Captain Kirk himself, with William Shatner's 90th Birthday. Celebrations were held across the web to mark the event, with many interviews and more. StarTrek.com published a number of pieces including 'Captain Kirk's Wisest Quotes'…READ MORE
William Shatner also revealed to People Magazine that he had never seen an episode of Star Trek…READ MORE
And the actor's a new movie 'Senior Moment' came out this week, starring alongside an old Klingon foe, Christopher Lloyd! It's now released and is available to watch on-demand on Amazon Prime/AppleTV, iTunes, Vudu, and Google Play (currently US only), check out the fun trailer above!
And we ended the week by celebrating Leonard Nimoy, marking what would have been his 90th Birthday. His hometown of Boston (USA), decided to declare the whole day as 'Leonard Nimoy Day', in a mark of pride for their native son…READ MORE
The Museum of Science in Boston also revealed that they were working on a permanent memorial to the actor…READ MORE
Trek original D.C. Fontana worked alongside Gene Roddenberry from the very birth of Star Trek and was a trailblazer for women in the entertainment industry. Thursday March 25th marked what would have been the late author's 82nd birthday. The official Star Trek website was there to help mark the occasion with a look at 6 of the writer's iconic episodes…READ MORE
And speaking of trailblazers, huge congrats to director Hanelle Cullpepper who picked up the NAACP award for 'Outstanding Directing in a Drama Series' for Star Trek: Picard's premiere episode 'Remembrance'. If you've not read it, then check out the director's guest article on Deadline from a few week's ago…READ MORE
Missing in action, lost with all hands, or perhaps just decommissioned? Captain Jack dives into another Star Trek Explained to talk about what really happened to the USS Enterprise-E in the video above.
Star Trek's Official Podcast: The Pod Directive season 2 drops new episodes from March 29th. The new season will include special guests like Michelle Yoeh, as well as superfans Paul Scheer, Amy Nicholson, John Hodgman, and more. Check out the season 2 trailer above and…READ MORE
And speaking of podcasts; if you've not checked out Anson Mount's 'The Well Podcast' yet, then you're been missing out! The latest mini-episode, which are called 'The Drop', includes a note about Mount's arrival in Toronto to get ready for filming Strange New Worlds…READ MORE
Anson Mount's independent thriller 'The Virtuoso' has been picked up for release by Lionsgate! The actor stars alongside Sir Anthony Hopkins, Abbie Cornish and David Morse, and also took on producing duties for the film. It will be available on blu-ray from May 4th, and on-demand & in select theatres from April 30th. Check out the trail below:
The Star Trek: Voyager Documentary revealed its title: 'To The Journey' this week. In And in the last week of crowdfunding on Indiegogo, the campaign just broke the $1 million dollar mark. Exec Prod. David Zappone, joined Larry Nemeck, Garrett Wang and other guests for a 'WonderCon At Home' panel yesterday, you can watch it in full below.
Star Trek: Discovery's Anthony Rapp made a guest appearance on the 'It Do Take Nerd' podcast hosted by Jackie Cox (who rocked a Number One cosplay for RuPaul's Drag Race last week). The actor chatted a little about his pride in his work on Discovery, and getting to act with different characters in the currently filming season 4. You can listen to the full episode below:
And with Star Trek: Lower Deck's season 1 blu-ray coming up fast, a new trailer dropped to showcase some of the behind-the-scenes goodies which will be on the disc sets. Check it out below, and find the full list of extra in our breakdown…READ MORE
MORE NEWS SNIPPETS
Star Trek: Strange New Worlds' Anson Mount leant his voice talents to Netflix new animated series 'DOTA: Dragon's Blood' which released on Thursday worldwide…READ MORE
Star Trek: Deep Space Nine's Alexander Siddig has been tapped to star alongside Charlie Hunam in Apple's new international drama series Shantaram…READ MORE
Another Star Trek podcast is on the way, this time from Roddenberry Entertainment. It will be hosted by actors Clare Kramer and David Magidoff…READ MORE
And if William Shatner wasn't immortal enough already, the actor is engage new AI technology to preserve himself for future generations…READ MORE
Fansite TrekCore reports model makers Polar Lights have two more 1:1000 scale ship kits on the way, including a USS Voyager model…READ MORE
Trek Central's Captain Jack asks, 'Could we expect the likes of Picard, Pike, and Burnham to team up for a Star Trek Crossover event?' …READ MORE
ICYMI: More from Trek Central…
---
Keep up with all the latest Star Trek news & events by following Trek Central's social media channels:
▶ Facebook – https://www.facebook.com/TrekCentral
▶ Instagram – https://instagram.com/TrekCentral
▶ Twitter – https://twitter.com/TheTrekCentral
▶ YouTube – https://youtube.com/TheTrekCentral
▶ Discord – https://discord.gg/f62Gbcu