Star Trek: Picard Season 3 is heading to our screens early next year, and we had numerous questions following a new trailer from Star Trek Day 2022! But luckily for us, Terry Matalas, the Showrunner of Picard, has taken to Twitter to answer some of these questions! Terry stopped by the Trek Central live stream and joined the chat to share some answers to our host's questions.
Trek Central's Captain Jack, Starfleet Boy and Tex-Trek hosted their regular Sunday live-stream show. However, during the stream, they had an unexpected guest watching. It would appear Terry Matalas himself was watching and enjoying the conversation. This follows Jack pitching a question to him via Twitter. Terry dropped back two weeks later to also answer more questions. Therefore, see some of his answers to nerd questions below.
Additionally, Matalas has hinted that the upcoming New York Comic Con will reveal more from Star Trek: Picard Season 3. Especially when it comes to more characters. The Star Trek Universe is beaming to the Empire Stage on Saturday, October 8th. The full cast of Star Trek: The Next Generation is returning. However, they'll also be joined by series creatives, including Matalas.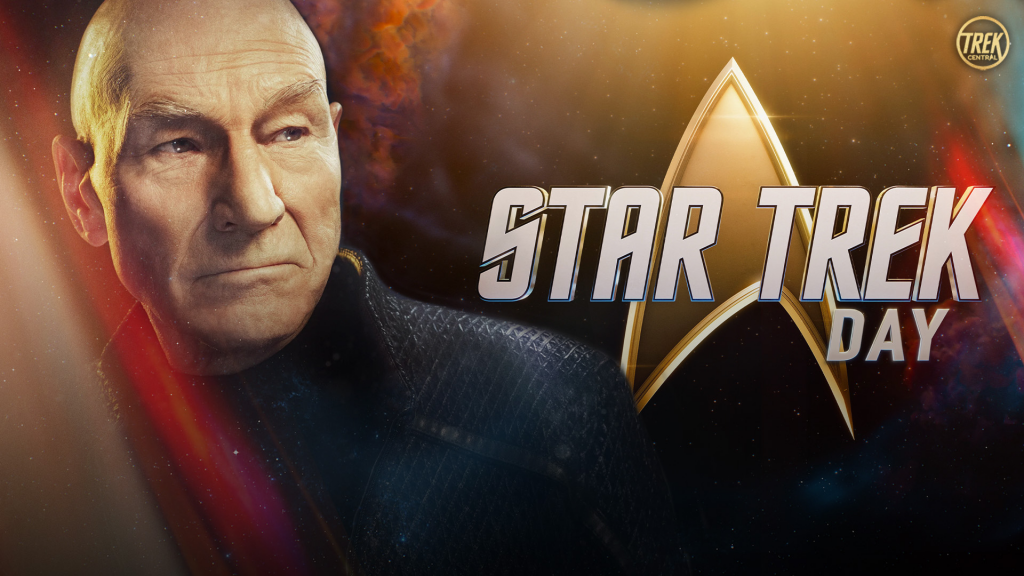 The Story Of Beverly Crusher
With the return of Beverly Crusher (Gates McFadden), we have to ask where she has been since we last saw her in Star Trek: Nemesis. Well, it seems like we have an idea of what has happened.
"Beverly's ship is called the S.S. Eleos. It [is] an old TNG medical vessel now in private hands."

Terry Matalas – via Twitter
So we have the name of Beverly's ship, the S.S. Eleos. It also seems to have a registry number starting with NAR, spotted by eagle-eye Trekspert Jörg Hillebrand. The NAR registry is for Federation ships, but not those under Starfleet, with a prime example being the U.S.S. Raven of the Hansen's from Star Trek: Voyager (Seven's Naive Parents)!
But what about the name, Eleos? In ancient Athens, Eleos was the personification of mercy, clemency, compassion and pity. A very apt name for a medical ship! This could also be what Crusher is up to, outside Starfleet, but still bringing compassion and aid to people in an old TNG Medical Vessel!
The USS Titan-A Captain
So we have a new ship, the U.S.S. Titan-A, but Seven seems only to be the Commander on the ship, so who is the captain?
"Seven is NOT the Captain of the Titan. You Will meet that Captain in the first Episode though. Just you wait. – You don't know the character… but the performance is outstanding."

Terry Matalas – Via Twitter
So there is a lot to break down here. This Captain will appear in the first episode, so either we catch up with Seven straight away or have Riker and Picard get to the Titan in the first episode. Hopefully, the former, so we can see how Seven has settled into Starfleet. And it seems this Captain isn't a pre-existing character, so we can't expect Captain Bradward Boimler or anything wild.
Trek Central has exclusively learned that Todd Stashwick will appear in Star Trek: Picard Season 3. We noticed a familiar face during our Star Trek: Picard Season 3 Teaser Trailer analysis. During the trailer, you can catch a brief glimpse of Todd Stashwick. This character appears on a Starfleet bridge next to the captain's chair. Additionally, the character, whose name is unknown currently, appears to have a captain rank insignia. Therefore suggesting he is the commanding officer of the USS Titan-A.
Earth Not Attacked?
In the latest released trailer, we see a Starfleet Building get destroyed by some sort of weapon, with the building crumbling into the ground. We first theorised that this could be an attack on Earth, but that doesn't seem to be the case:
So this isn't Earth, but it is a Federation Planet with a Starfleet presence, perhaps a local starbase from wherever our foes come from in space? Maybe in Sector 9, where the Transwarp Conduit from Season Two's finale opened? Speaking of that transwarp condition, the story is finished for now. Terry revealed that the Jurati (Alison Pill) story is not a part of season 3.
"The Jurati story is not a role in Season 3. But I imagine that threat is still relevant."

Terry Matalas – Via Twitter
I am sure we will get to know more when the series comes out, but we at least know that this building is not a Starfleet Museum and not on Earth! This makes sense as we have recently seen both Starfleet HQ (From S1) and Starfleet Academy (From S2), with neither of them looking like this.
A Family Matter
When asked whether we would see relatives of any of our characters, Terry had this to say:
Short but sweet. We know LeVar Burton, who is reprising his role as Geordi La Forge, will not be the only La Forge. Geordi has had two daughters since we last saw him, with these being played by LeVar's real-life daughter Mica Burton and another actress. We will see whether this will be the only relative in Picard Season 3, with Kestra Troi-Riker still an option or other children from the TNG crew. We will have to see!
Starship Action
We will see a lot of Starship Action. When Sir Patrick Stewart showed Picard Season 3 at Star Trek Day 2022, he started with: "We are back in space", so we would hope to get some starship action. We have already seen the U.S.S. Titan – A, one of these new models, and the Echelon Class, a two-nacelle version of the Sagan-Class. But this comment of "New Models both New and Retro" may mean we will see more legacy ships.
"You will see a lot of starship action. Including some new models both new and retro."

Terry Matalas
Star Trek: Picard: Season 2 showed us a collaboration between Paramount, Star Trek Online and Eaglemoss, enhancing the Starfleet fleet from one class to multiple. So could we see more? Luckily this would have been before Eaglemoss went into administration. For those ship nerds out there, it seems Picard Season 3 is not one to miss!
However, what about the USS Stargazer? Many fans ask why we're onboard the USS Titan, not the flashy, sexy Stargazer. Terry has revealed that fans will understand why the Stargazer is not the setting in the first episode of season 3. I hope this will not be a case of blowing it up at the start. Come on, Terry, don't do that to me!
You'll understand in the first episode why it's not the Stargazer. You might see it though.

Terry Matalas – Via Twitter
The Villain & The Species
Since the tease of Picard Season 3, many are wondering who the villain is. Terry and his team have been careful about revealing too much. However, we know this new character is a "she". Additionally, the performance is outstanding and has been referred to as "Khan-Level" by some creatives. But when will we see her? It looks like NYCC might give us the tease we're looking for.
In addition, returning alien species has been debated for some time now. The Star Trek Day teaser trailer has shown some new aliens. However, they do look similar to what we have seen before. Sadly for Captain Jack, Terry has ruled out both the Iconians and Remans. It would seem that it would be back to the drawing board with our Star Trek theories.
The Road Ahead
Star Trek: Picard Season 3 will premiere on the 13th of February 2023 on Paramount Plus in the US and Amazon Prime in currently available regions. The Star Trek Universe is beaming down to New York Comic Con this week. As such, the cast of Star Trek: Picard Season 3, as well as Alex Kurtzman, Rod Roddenberry and Terry Matalas are beaming down for a panel. Expect LIVE coverage from Trek Central this weekend.
---
More from Trek Central
? – Major Star Trek Villains Set To Return!
? – Star Trek Needs A New Villain, And The Answer Is Right Under Its Nose!
? – Is Captain Kirk Arriving Sooner Than Expected?!
---
Join the Star Trek conversation via our social media platforms: