Trekkies are all familiar with the Star Trek Tricorder device. Seen throughout many different iterations of Trek, the multifunction hand-held device was used for data sensing, analysis, and recording functions. The Medical Tricorder was a specialized version of the standard Starfleet tricorder. It was equipped with sensors and analysis software tailored for medical diagnostic purposes. 
Star Trek is well known for inspiring real-world technology, looking at tablets and smartphones. It's about time the medical field saw an advancement in technology-based on Trek and that is what we're seeing this year of sorts.
IdentifySensors Biologics is working with some of the world's leading disease researchers at Purdue University to commercialize Check4™ -an affordable handheld device for molecular disease diagnostics, including COVID-19 (and other pathogens). What some are calling a modern-day Tricorder, this technological breakthrough can help to mitigate the pandemic now and offer diagnostic solutions in the future.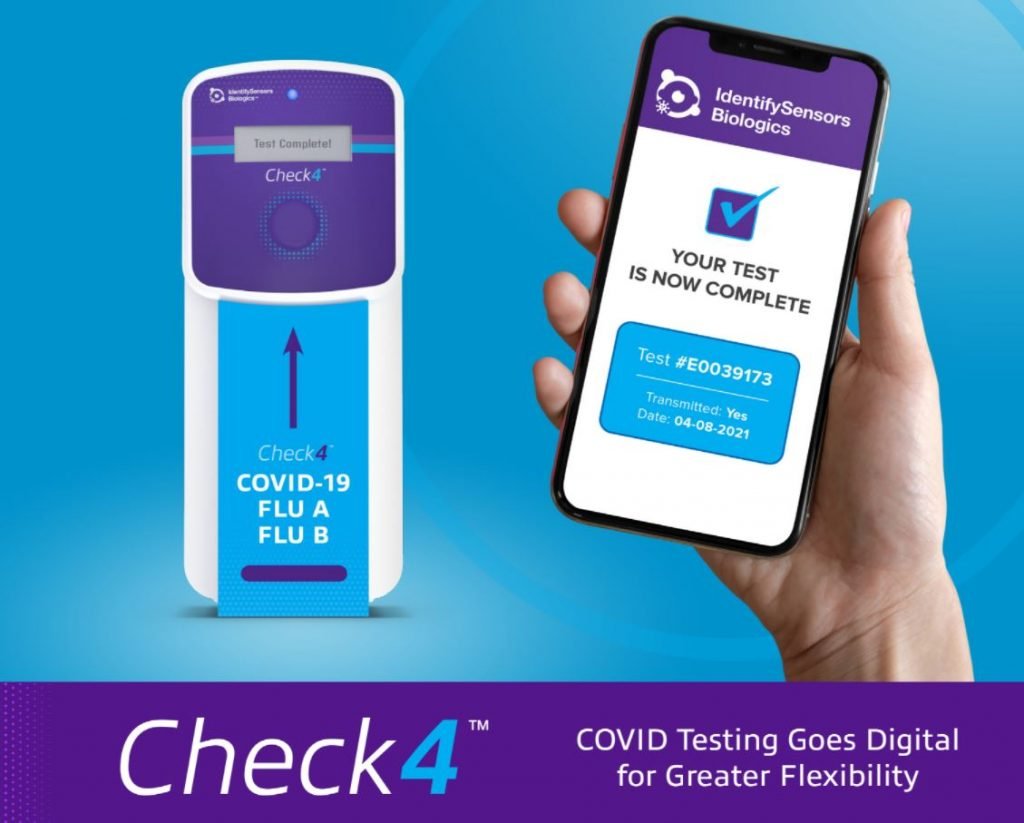 Using a simple saliva sample, Check4™ can test for up to six pathogens at the same time (including Influenza, Sars, etc…) and produce highly accurate results to the user's smartphone within minutes. The device has entered preproduction and is scheduled for launch next year. Manufacturing our device wouldn't be possible without our ever-growing family of investors. 
Speaking with Trek Central, Gregory Hummer, the Founder & CEO of IdentifySensors had the following to say:
"We are excited to be working with TrekCentral to promote our product launch and the opportunity to invest in our company. We are nearing the completion of our $10M raise and for a limited amount of time, the StarTrek community will have the opportunity to purchase stock in our company through our SEC qualified REG A+ offering. The community has a genuine interest in the advancement of science and medicine and we welcome those interested to have a part in our mission."
            - Gregory Hummer, M.D.
 
            - Founder & CEO
Can the dream of a Star Trek Medical Tricorder be brought to life? While we've had plenty of replicas over time, IdentifySensors seem to be making something super close to the real deal. With the turbulent world we live in, I can easily see the Check4 device becoming widely used.
Readers who are interested can head over to the IdentifySensors website and learn more about what the company is up to. Investment opportunities, as previously mentioned, are also accessible via the website.
More from Trek Central:
Join the Star Trek conversation via our social media platforms:
▶ Facebook – https://www.facebook.com/TrekCentral
▶ Instagram – https://instagram.com/TrekCentral
▶ Twitter – https://twitter.com/TheTrekCentral
▶ YouTube – https://youtube.com/TheTrekCentral
▶ Discord – https://discord.gg/f62Gbcu