First aired on 14th February 2001, Trek Central writer Jack looks back at one of the hidden gems of Star Trek: Voyager season 7, 'The Void'
Directed by: Mike Vejar Written by: Raf Green and James Kahn Story by: Raf Green and Kenneth Biller First Aired: February 14th 2001
Quite unfortunately, season seven is not seen as one of Star Trek Voyager's finest moments. I do understand that the ending of it (and by extension, all of Star Trek: Voyager's run) is rushed, the Borg Transwarp Hub which facilitates the ride back to sector 001 from where Voyager was, is set up mere seconds before the Hub itself appeared.
This is quite a niggle, but for many, including many Voyager fans (which I count myself as one of) it is not nearly enough to get me to dislike it. In this article, I'd hope to write about an episode I would describe as something of a hidden gem amongst the Voyager cannon, seasons seven's 'The Void'is a hidden gem.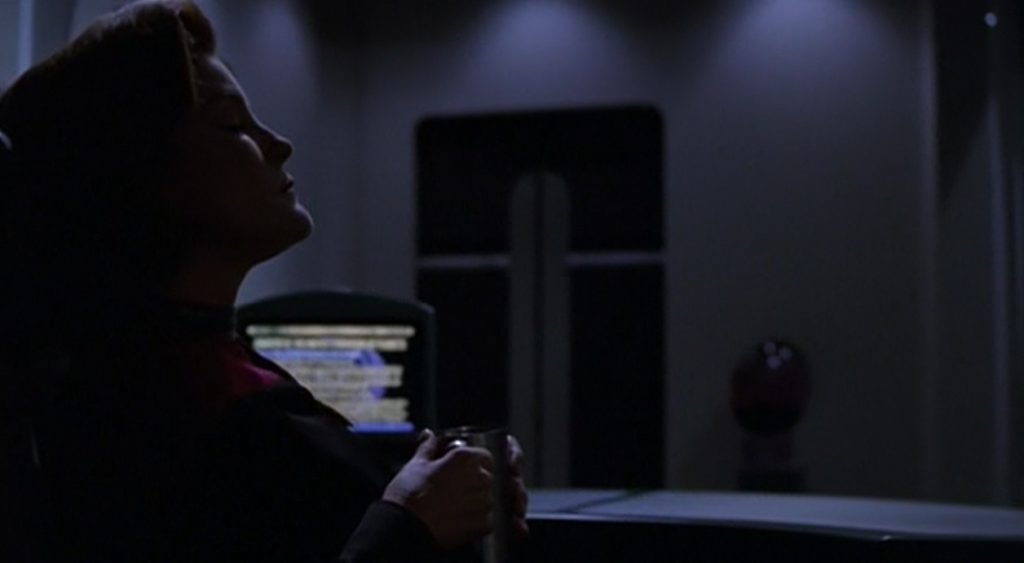 During lockdown year, I've managed to marathon through the nine series of the Star Trek franchise, when I get to this episode, I often just skip it as I feel it is one of several throughout the entire franchise where a grave problem is faced but not only overcome within the episode but rendered innocuous by never being referenced again. In other words, a complete filler episode to stall the inevitably epic episodes down the line.
The story underpinning the episode has Captain Janeway spearheading cooperation with other species in the void. It strikes me that this is more than fundamentally Star Trek Voyager's biggest stab at spreading the values of the United Federation of Planets during its run (understandable given the ship's remote location and near-constant travelling throughout this time). This just helps to underline that the fundamental idea behind the entire Star Trek franchise of Infinite Diversity in Infinite Combinations is a strong one at the heart of 'The Void'. In fact, the establishment of an alliance was also an aim in the latest season of Star Trek Discovery. When Star Trek gets things right as a franchise, it gets it right to an exemplary level and I would hope this serves as an example of not only that but also how that message can take many different forms but always resonates to a large extent.
One aspect I noted was that while the computer-generated Imagery of 2001 has not always aged particularly well, 'The Void' has nothing in it but the ships trapped that find themselves trapped, there is no reason to render the backgrounds such as nebulas or planets. The imperfections can therefore be hidden and hidden well throughout. The result is that the episode's CGI has yet to age which to me is part of the episode's strength and perhaps a good attribute when using this episode to introduce a new fan to the Star Trek franchise.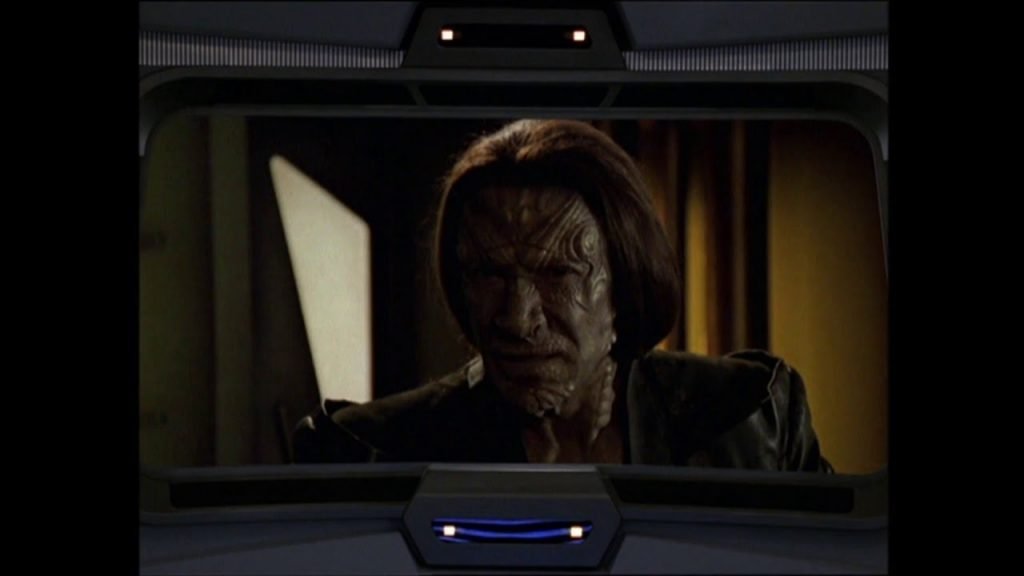 I particularly enjoy the performance of guest actor Jonathan Del Arco, known for his time in The Next Generation and Picard as both Borg and Ex -Borg, Hugh. His standout performances are something of a highlight owing to how he was in less than 10 episodes of the franchise's 801 and 13 motion pictures. Here he plays Fantome, mainly a role with very few lines, which makes his stunning performance in this largely thankless role all the more notable.
While I would probably not prescribe 'The Void' as one of my episodes for a new fan to watch to get into the franchise, I would recommend it highly for anyone re-watching marathon as something of an entirely overlooked gem of an entry into the franchise. It is not without its flaws (a good example being the seeming Deus Ex Machina way Voyager triples its replicator efficiency). However, this entry is entirely solid and will definitely be on future Star Trek: Voyager season seven highlights for sure. It is simply Star Trek to the core.
See Also:
---
Are you a fan of this entry for season seven of Star Trek: Voyager? Let us know your own thoughts on 'The Void' by joining in with us below.
▶ Facebook – https://www.facebook.com/TrekCentral
▶ Twitter – https://twitter.com/TheTrekCentral
▶ Discord – https://discord.gg/f62Gbcu