Its a been a long wait but finally we have confirmation from StarTrek.com and series creator Mike McMahan that Lower Decks will be coming to Amazon Prime in the UK on January 22nd.
As some of you may have heard, the 9th Star Trek show, the animated Lower Decks (not to be confused with the TNG episode of the same name) will have its long-awaited showcase outside of the United States of America when it premiers on the same platform which brings us Star Trek: Picard (to editorialise, the frankly exceptional Star Trek Picard), Amazon Prime.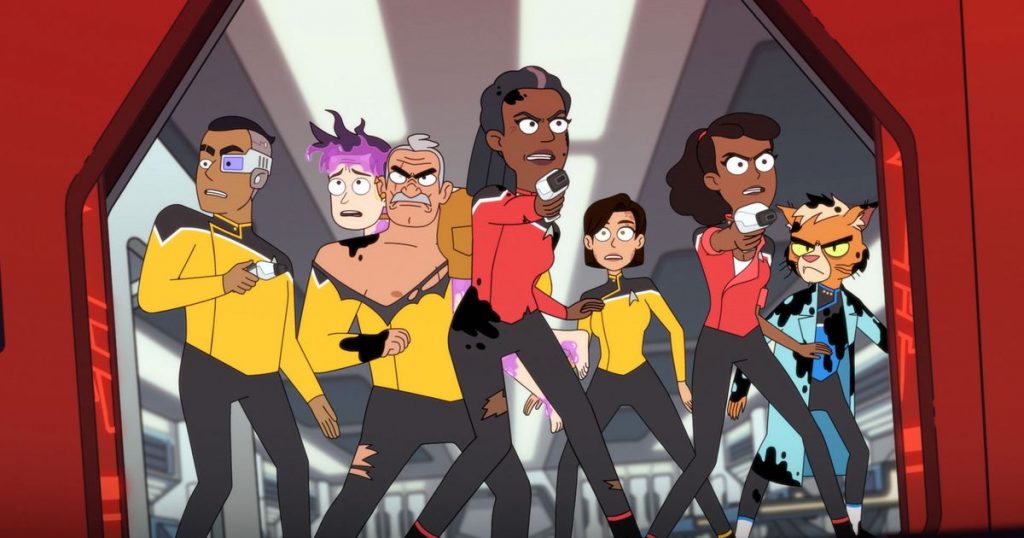 I am sure a number of readers will have managed to find ways to watch it already, given that the time difference between the US release of Discovery and its British equivalent is just hours, but with Lower Decks it has been literally months since its first aired on CBS All Access.
Lower Decks has already been renewed for a second season and of all genres, animation has seemingly stood up the strongest to the pandemic so I have nothing but optimistic feelings about how this show will turn out, particularly because the reviews coming out of the United States seem overwhelmingly positive. TrekThis has already reviewed season one of Star Trek Lower Decks thanks to guest reviewer A.J Black who managed to see the series first time around. That review can be found here but be warned it will contain spoilers.
I have been a fan of the adult animation genres since I was young. The Simpsons, Family Guy, Futurama, American Dad and Rick and Morty to name but a few. As I said in a previous article, I have long loved the Star Trek franchise and while I agree that Star Trek The Animated Series wasn't always exactly stellar (although 'Yesteryear' is simply exquisite and it introduced us to concepts such as the Holodeck and featured Chekhov actor Walter Koening first Star Trek writing credit, the James Tiberius Kirk – less episode 'The Infinite Vulcan'), each of the short ten Lower Decks episodes are well worth a watch and while I too would have preferred all of Star Trek to be consolidated on Netflix rather than as it is spread out over two apps, I feel that having both Picard and Lower Decks on Prime justifies the extra fee, given that it will most likely mean that season 2 of Lower Decks will also be on Prime (unless Paramount Plus is launched in Europe by that time)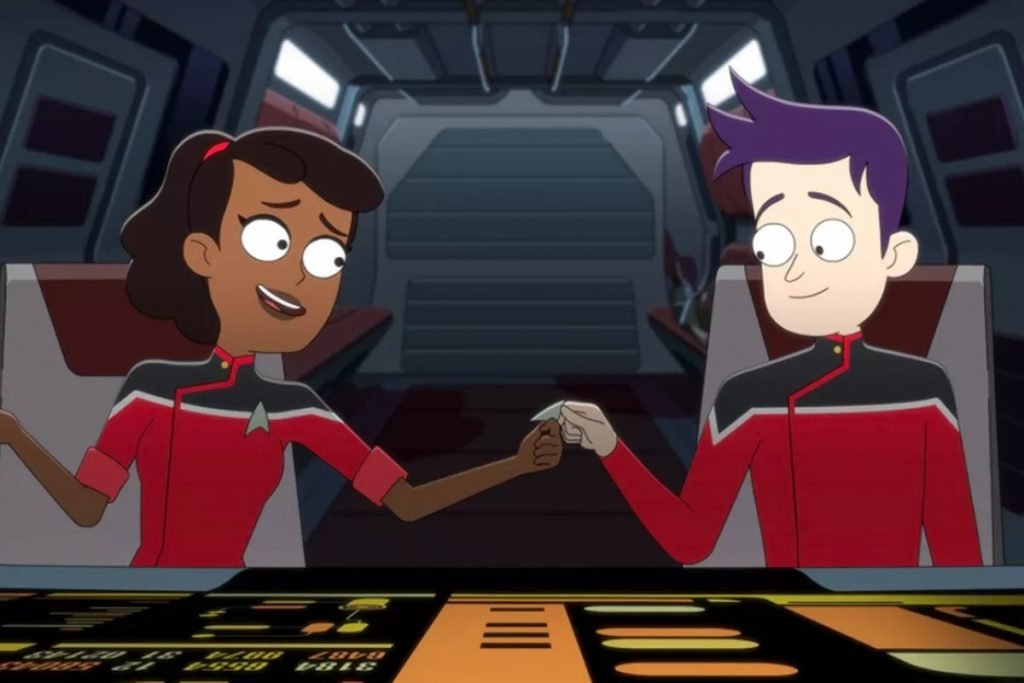 Series creator Mike McMahon has always confirmed the long-held belief that Star Trek: Lower Decks will officially see the light of day outside of the USA and that day will be in just over a month on January 22nd. I don't know about you, but I feel this is the early Holidays gift we all secretly wanted, albeit one which took a little time to come about.
This will also premiere in short order after the current third season of Discovery ends and I'm not exactly sure what the future for the franchise holds (Discovery season 4, Strange New Worlds season one, Lower Decks season 2 and Picard season 2 are in various stages of development and being shot but who knows exactly when they'll come to fruition?) so I'm glad there will be new Star Trek to tide us over with the endless repeats of old episodes to keep the flame alight until the aforementioned seasons are on our screens.
---
Time to celebrate as UK viewers will finally see Lower Decks. Are you excited or has it been too long a gap since it aired in the US? Let us know via our platforms below.
▶ Facebook – https://www.facebook.com/TrekCentral
▶ Twitter – https://twitter.com/TheTrekCentral
▶ Discord – https://discord.gg/f62Gbcu
Legacy content from trekthis.co.uk